Oans, zwoa, Oktoberfest! It's time for the Wiesn
The celebration of the wedding of Crown Prince Ludwig and Princess Therese in Munich in October 1810 is the origin of what is now known worldwide as THE Oktoberfest. Back then, there were days of celebrations in honour of the prince and princess - now, every year from mid-September onwards, for about 17 days (depending on how the weekdays fall), everything revolves around the incomparable Wiesngaudi. Millions of visitors from all over the world flock to the Theresienwiese, show themselves in love with traditional costumes like dirndls and lederhosen, interested in the countless fairground rides and, of course, in the traditional drink, which is consumed in abundance.
Come to Munich too! Find out whether beer is the only thing that really counts in the beer tent.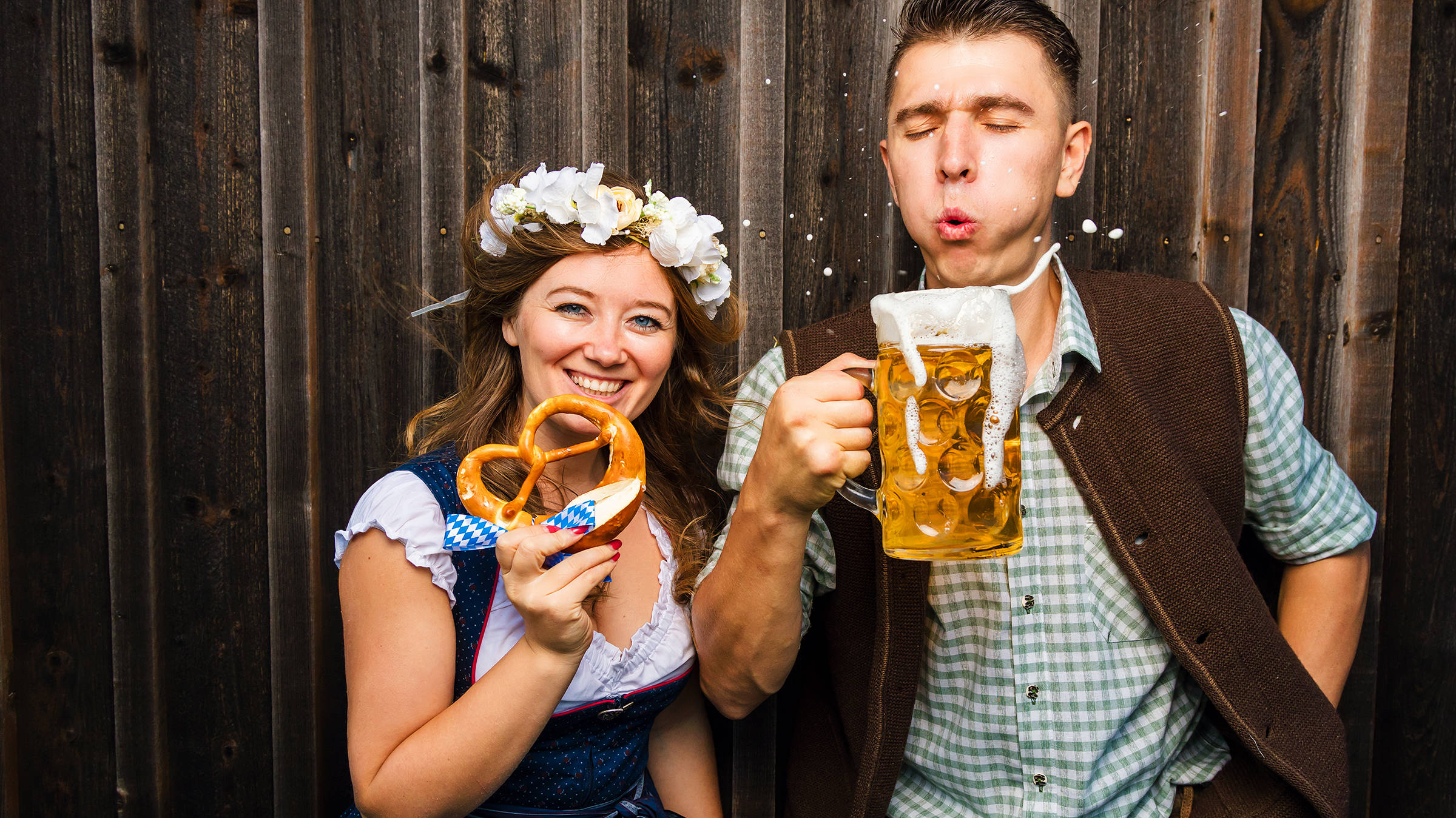 ---