Be quick now: The H-Hotels.com Special Weeks end in: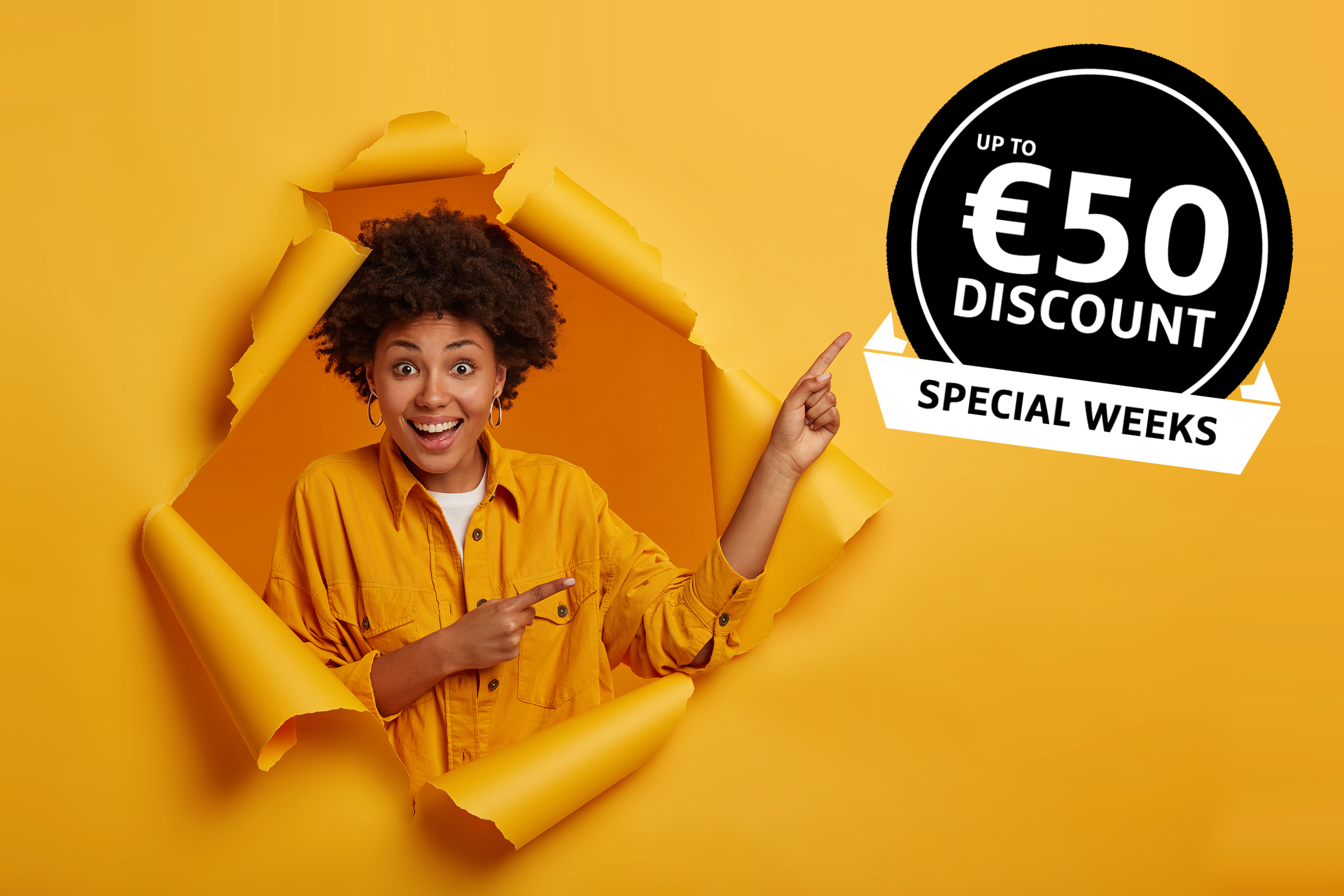 Book your next trip now and save up to €50 per booking with our Special Weeks.
With a booking worth over €250, you will receive a €25 discount on your booking.
For a booking worth over €400 you save €50 per booking.
Be quick and secure your next dream holiday with our Special Weeks! Simply use the promotion codes when booking.*

Use these codes:
To get the discount, copy the respective code and paste it in the "Personal data" at the end of your booking in the "Promotion code" field.
this code includes:
€25 discount from €250 booking value
this code includes:
€50 discount from €400 booking value
---
---
* Offer valid on request and subject to availability and only in participating hotels. Booking period from 21.11.2022 until 4.12.2022 and travel period 21.11.2022 to 31.12.2023 for bookings via www.h-hotels.com. The discount cannot be combined with other promotions and discounts.