Like a home from home: our H.omes – Serviced Apartments
The brand H.omes – Serviced Apartments will particularly appeal to guests who are planning a longer stay in town or who don't want to give up their home comforts during their city break.
The apartments are up to 29 m² and air-conditioned. Guests are also provided with a laundry basket, ironing board and iron in every apartment (on request). For relaxation time, the living room includes a TV with Bluetooth functionality. Everyday meals can be prepared in the kitchenette, where you will find all the necessary utensils provided. If you don't fancy cooking or are short of time, you can also have your food delivered – either by the local delivery service or from the neighbouring H2 Hotel München Olympiapark. Towels are also provided in H.omes – Serviced Apartments and the apartments are cleaned every week, more frequently if required.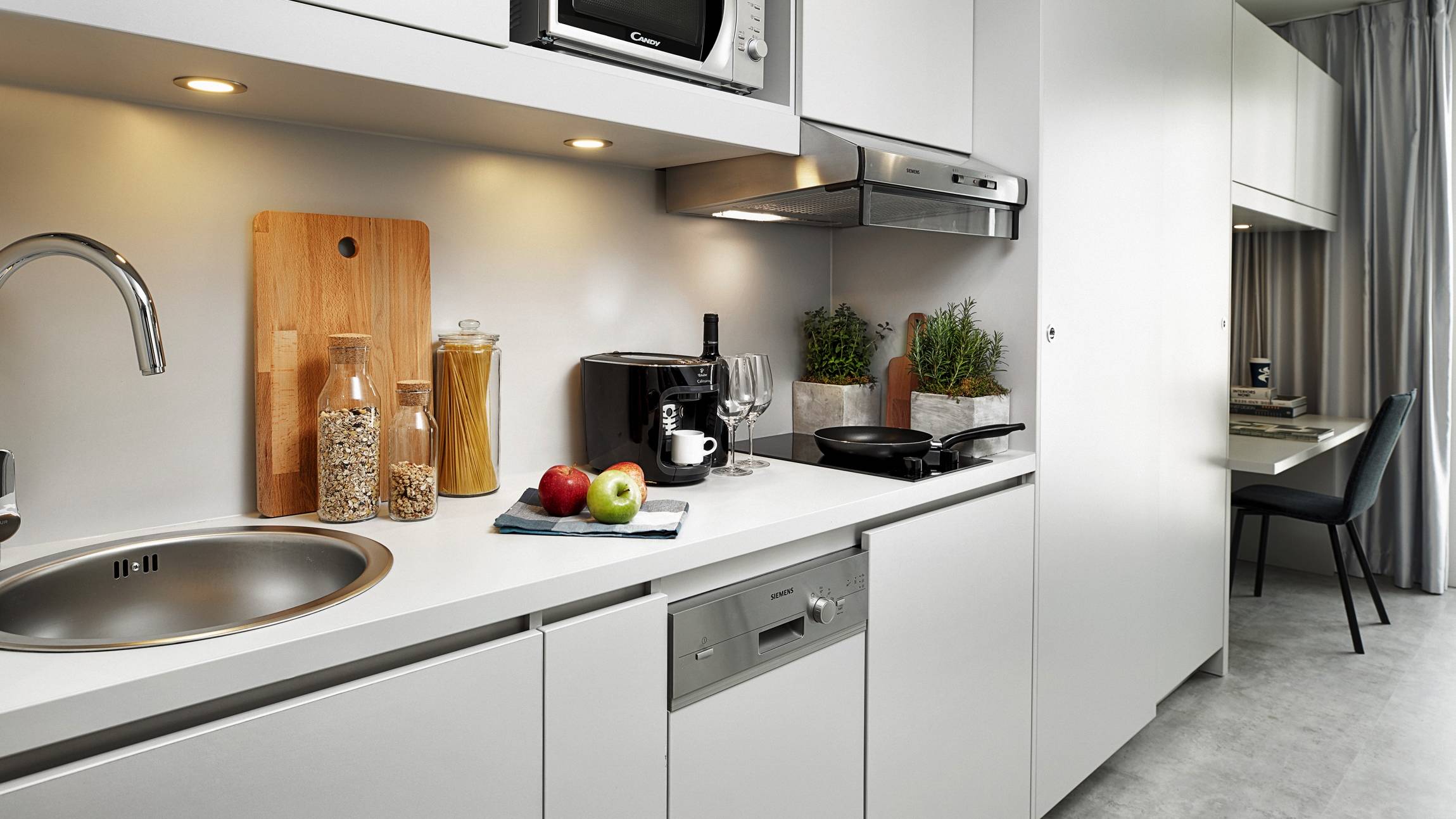 ---
München
H.ome Serviced Apartments München
Our Boardinghouse München, offering 105 modern flats, awaits you in the immediate vicinity of the Olympiapark. Whether you're planning a short city break or a longer stay: enjoy the independence of a holiday flat combined with the comfort of a hotel. Our guests benefit from the service and restaurant of the neighbouring H2 Hotel München Olympiapark. With direct underground connections to the city centre, the airport and the trade fair, the Boardinghouse offers ideal conditions for city tourists and business travellers.
89% customer satisfaction
There is a drinks machine in the lobby and guests can also use the tablets provided in the same location for work or to post their holiday updates. Another amenity provided by H.omes is the concierge service. Amongst other things, guests can receive post at the concierge desk, call taxis, use the shopping and postal services and make general enquiries about tourist attractions or the nearest gym.
Guests who are staying in one place for a longer duration need laundry facilities. The H.ome building is equipped with washing machines and driers. Alternatively, there is the option of giving your laundry to an external cleaning service. Naturally one of the general services provided is comprehensive WiFi, there is video surveillance in all public spaces, a storage area and also bicycle parking facilities.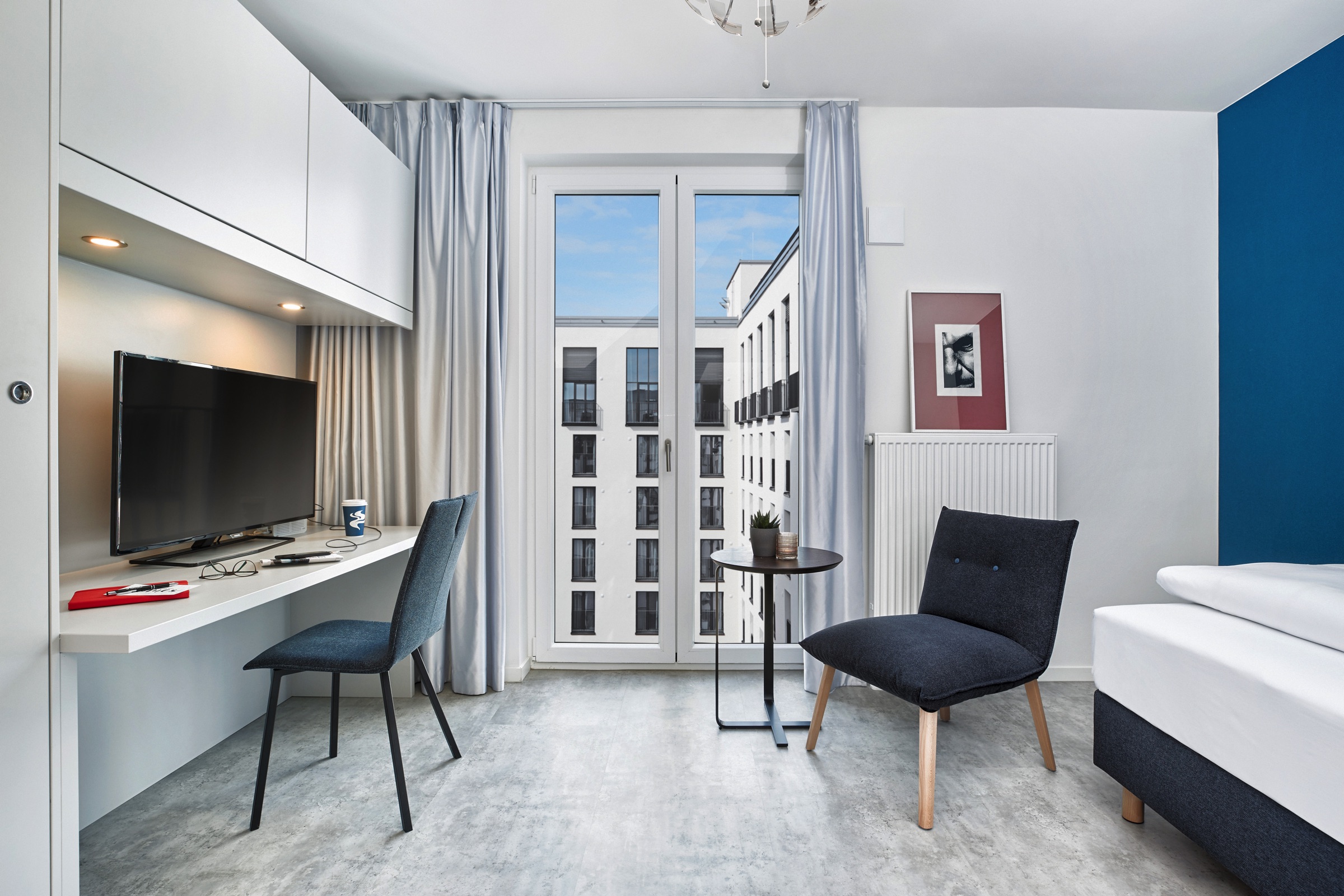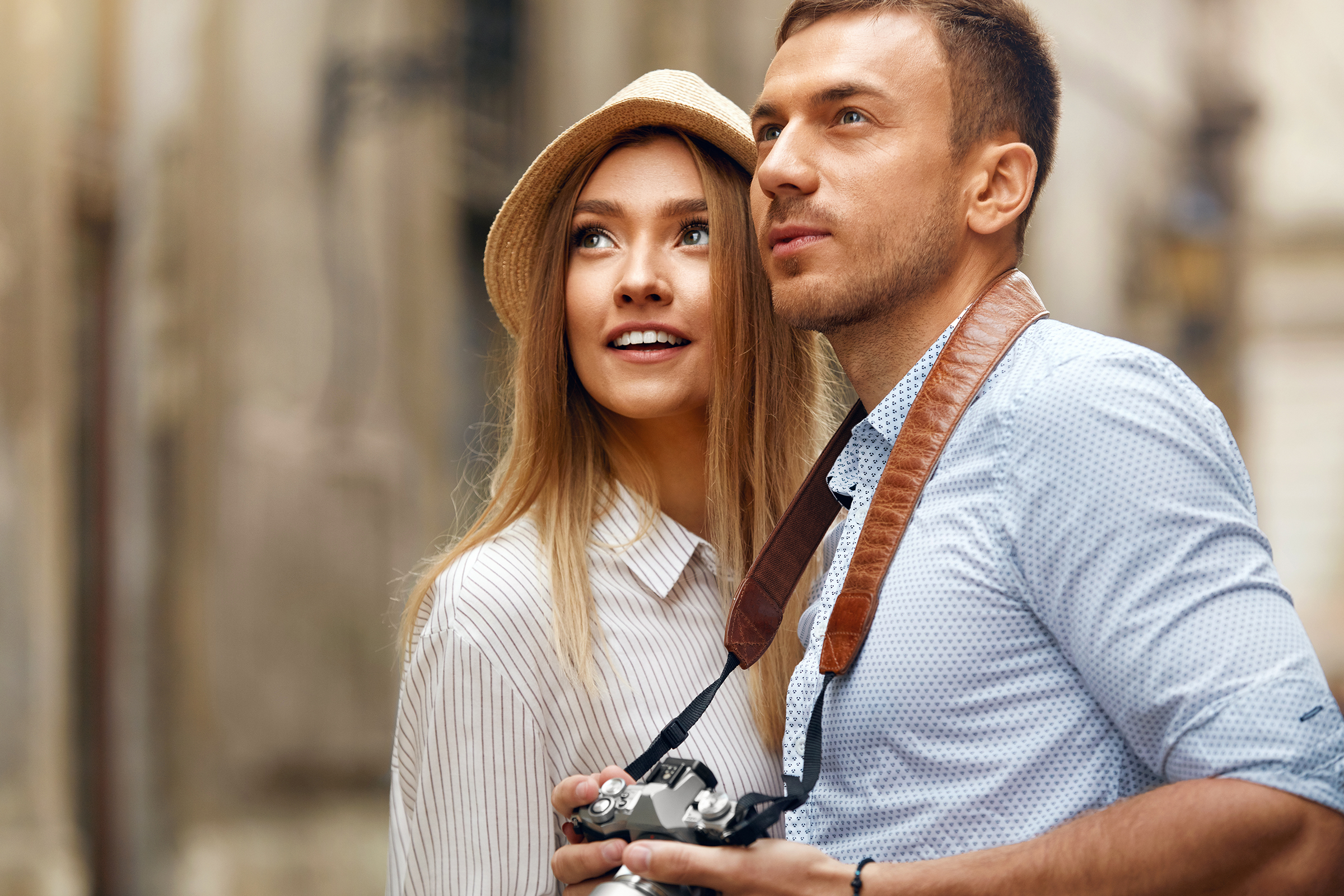 It is worth mentioning the proximity to the H2 Hotel Olympiapark München, as H.ome apartment guests can enjoy a discounted breakfast here, as well as being able to hire bicycles or park their car in the hotel's own parking garage.
H.omes Serviced Apartments are always centrally located, close to the city centre and other attractions and can easily be reached using public transport, on foot or by car. That's why H.omes are suitable for anyone – whether it's for an extended business trip or to explore the city. The amenities provided, such as the kitchenette, concierge service and the generous living area on offer in each apartment means nothing will get in the way of your plans and you can really enjoy a home from home.
---