Central, affordable and stylish: Our H.ostels
With the H.ostels brand, the H-Hotels group particularly appeals to young travellers, groups and also budget-conscious families who want to explore cities and metropolises. Due to the central location of the hostel in the middle of the city, you can walk to many of the sights. This also means that it is easy to get to by public transport.
For example, our H.ostel Münster is centrally located at Marienplatz in the immediate vicinity of tourist attractions, such as the St. Ludgeri-Kirche, the Prinzipalmarkt or the Pablo Picasso Art Museum in Münster. There are also many shops and restaurants in the immediate vicinity of the H.ostel. Art lovers, culture vultures and shopping queens will get their money's worth during their stay here.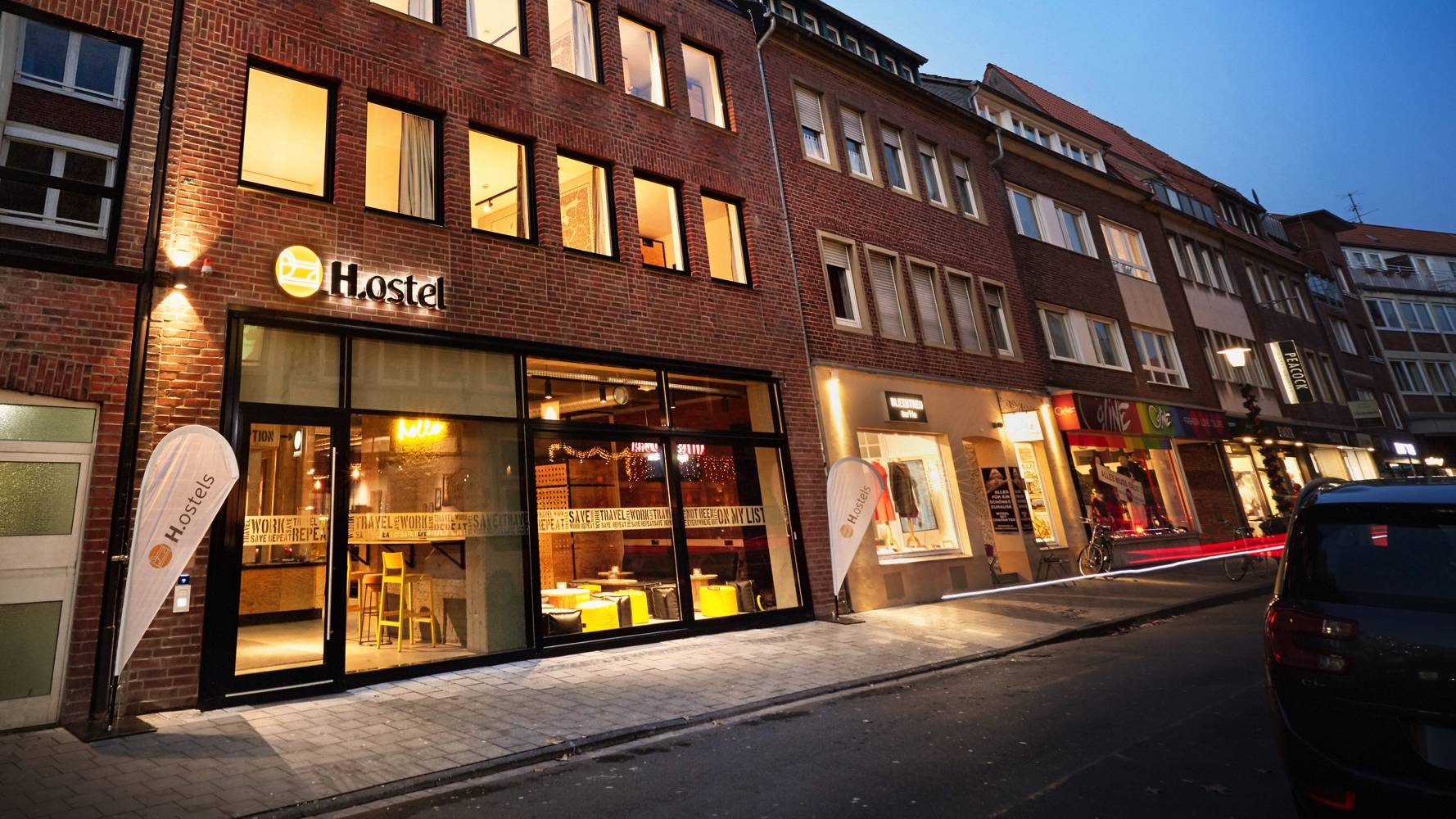 ---
Münster
H.ostel Münster
Located on Marienplatz in the heart of the old town, our hostel in Münster is the perfect accommodation for price-conscious travellers and holidaymakers. Our budget-friendly rooms for two to eight people are ideal for families and groups of friends. The sights of Münster, as well as shopping facilities, restaurants and cafés, are within easy walking distance.
93% customer satisfaction
The design of the hostel is best described as urban, stylish and simple. In the hostel, guests have access to the latest technology, such as high-speed internet. This way, digital natives and nomads can share their experiences and keep in contact with family and friends.
There are 2-bed and 4-bed rooms with private bathrooms and group rooms with up to 8 beds and a communal bathroom. The lounge is the central meeting point of each H.ostel. You will also find the reception here, where the staff will be happy to provide you with information or give you tips on what to do and what trips to take. There is also a spacious lounge area with seating. The lounge is a lively meeting place for guests. If you fancy a snack or a drink, you can use the vending machine in the lounge.
H.ostels are the perfect starting point for a trip to the most interesting cities and metropolises - Münster is the first destination.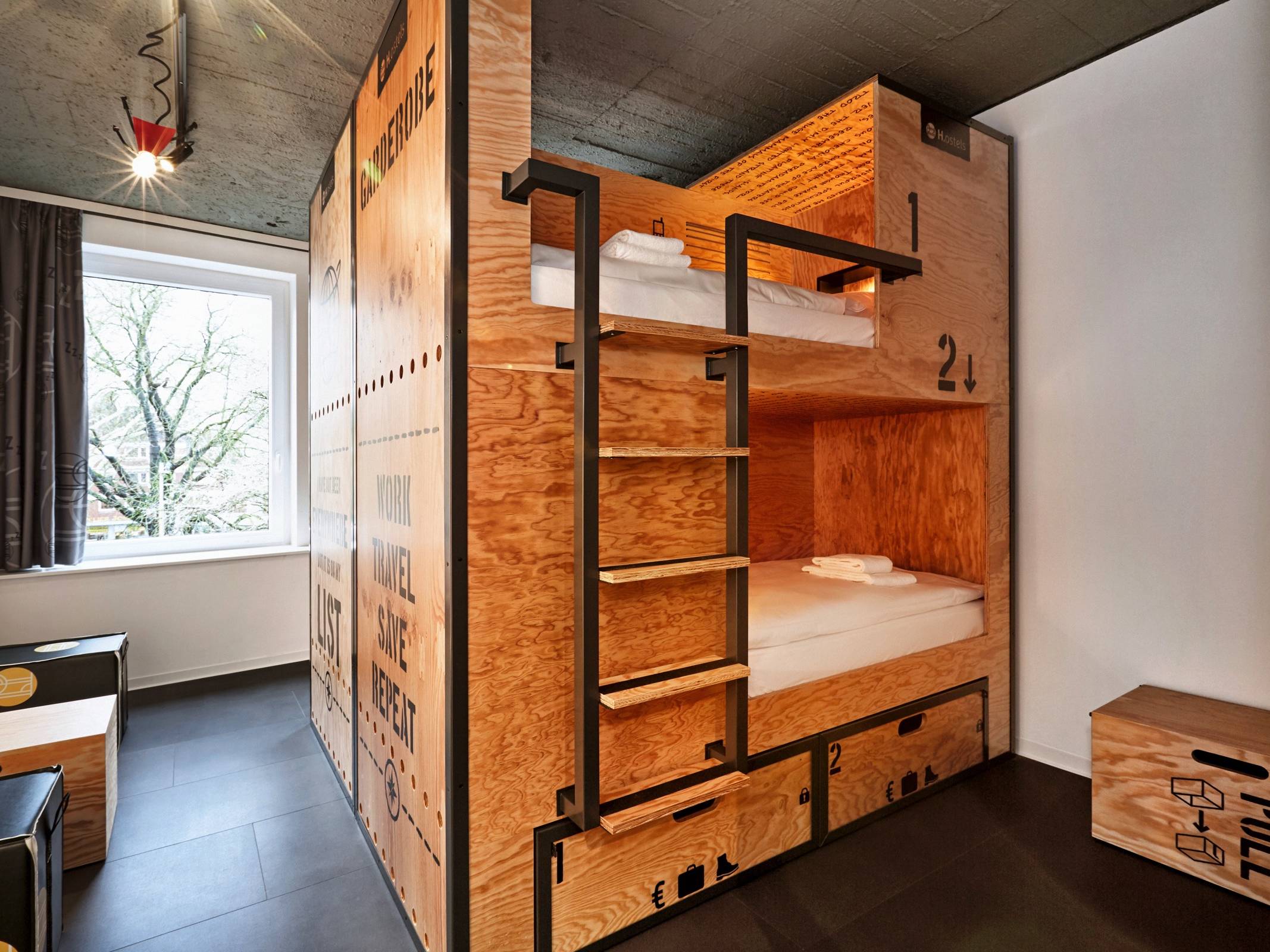 ---