With HotMiles your stay will be even more comfortable 
With HotMiles, the bonus programme of H-Hotels.com your loyalty is rewarded. Collect valuable HotMiles for free overnight stays and enjoy exclusive status benefits. Additionally, as a HotMiles member you will save up to 20% on your bookings via H-Hotels.com.
Our tip: Recommend HotMiles and its benefits to your friends and collect up to 10,500 Extra HotMiles. For further information and conditions please see here.
Your HotMiles benefits at a glance:
Exclusive special offers
Up to 20% discount on your room reservation via h-hotels.com1
Early check-in and late check-out upon availability
Access to the Executive Lounge for Gold & Platinum members3
---
Already a HotMiles member?
Log in to view current information on your account or to redeem your HotMiles.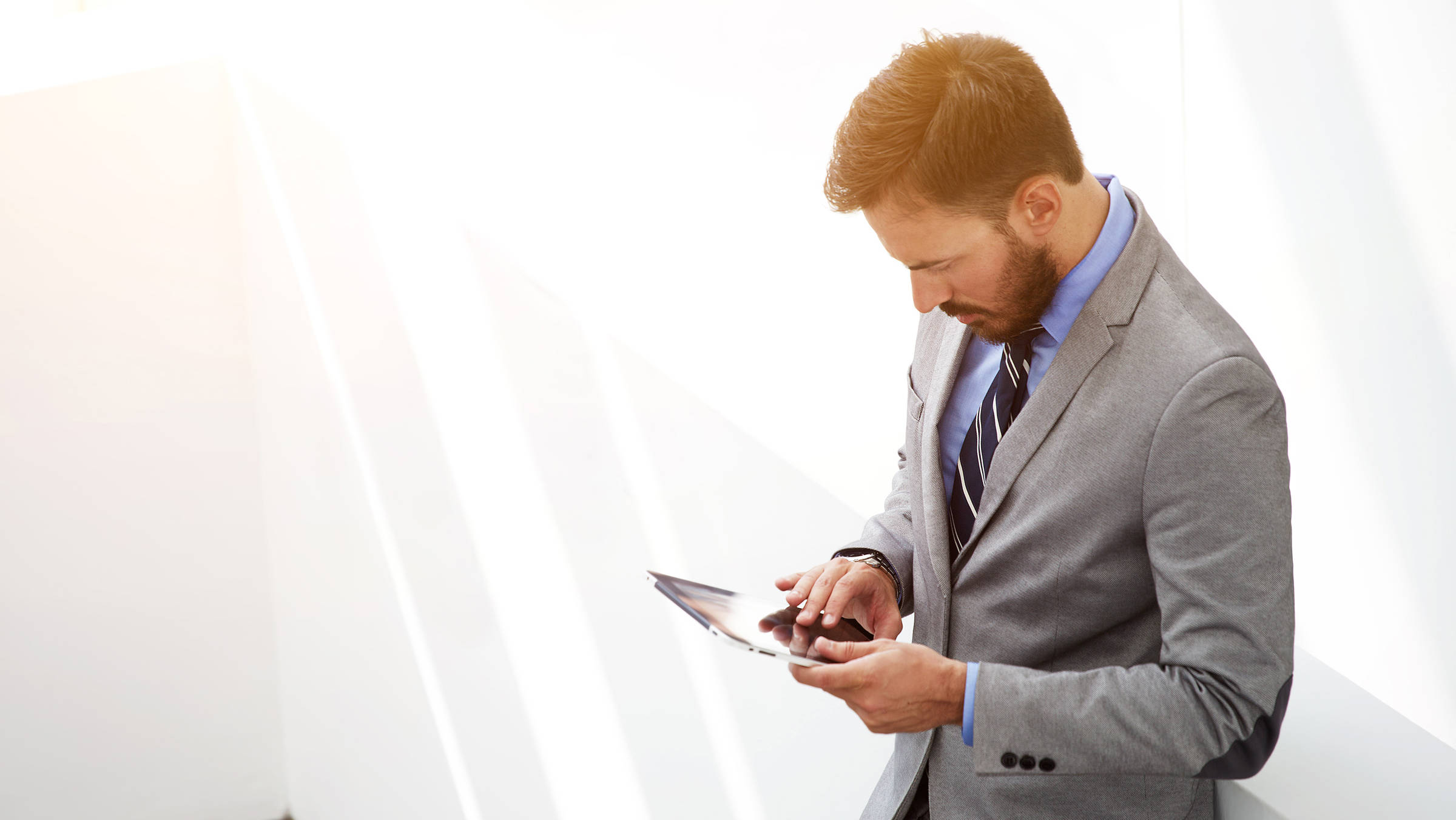 ---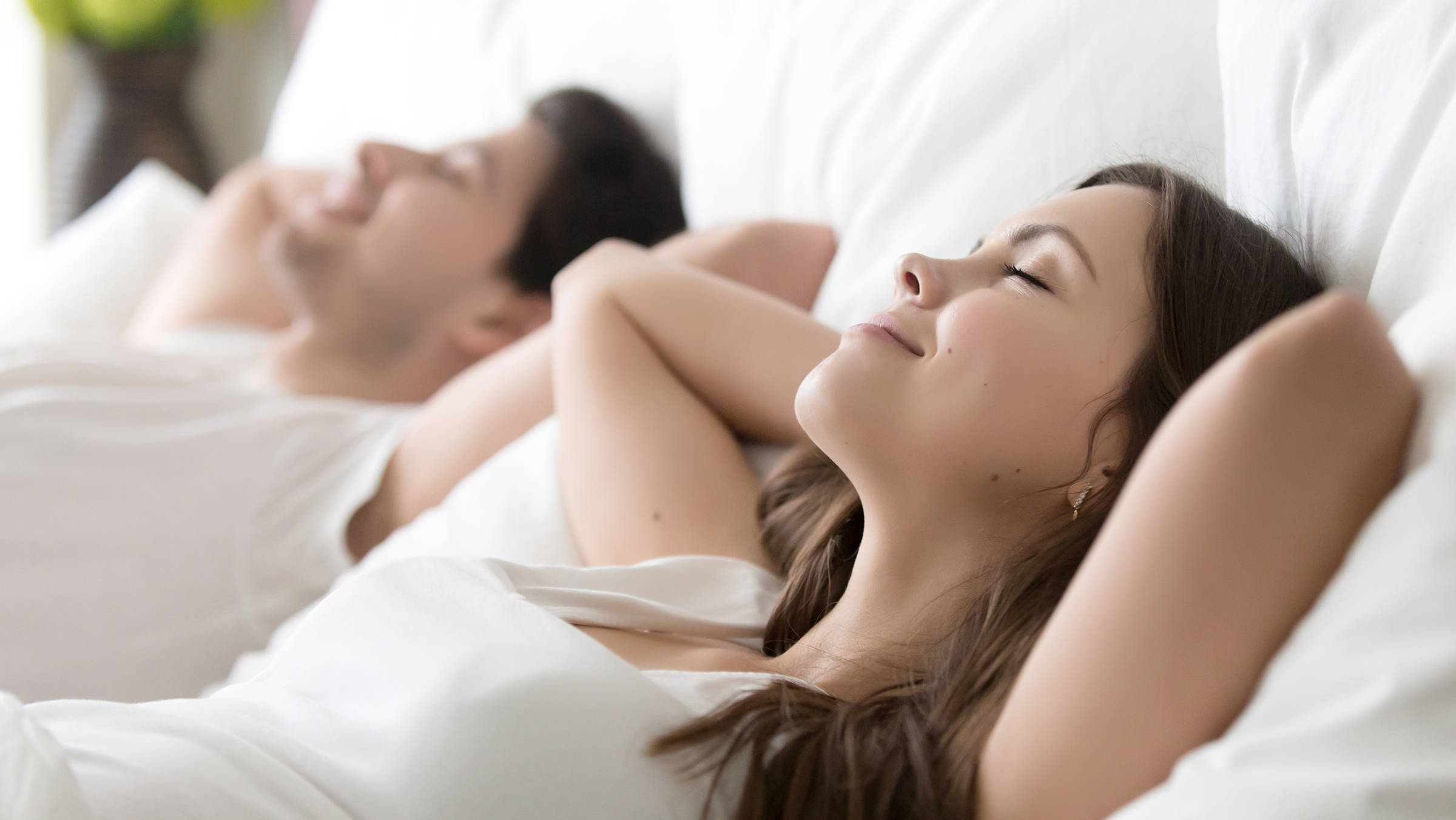 Fill up your HotMiles account with every stay
Collect HotMiles on almost every purchase with us. For every 1€ you spend, you will be credited with 1 HotMile. Your HotMiles can then be used for free overnight stays. Simply login to your personal account to start redeeming.
HotMiles are credited to your account for all hotel services following payment at check out. Offer excludes non-discountable products and services, as well as overnight stays paid for with vouchers or coupons.
---
Download our app now and secure yourself many Extra HotMiles
With the free app of H-Hotels.com your HotMiles account will fill up even faster. Only the app gives you direct access to your HotMiles ID and your personal QR-Code, so you can easily and immediately collect HotMiles every time you stay with us. It also gives you exclusive access to your personal coupons that will allow you to collect Extra HotMiles.
Your first Login into our app is rewarded with 500 Extra HotMiles.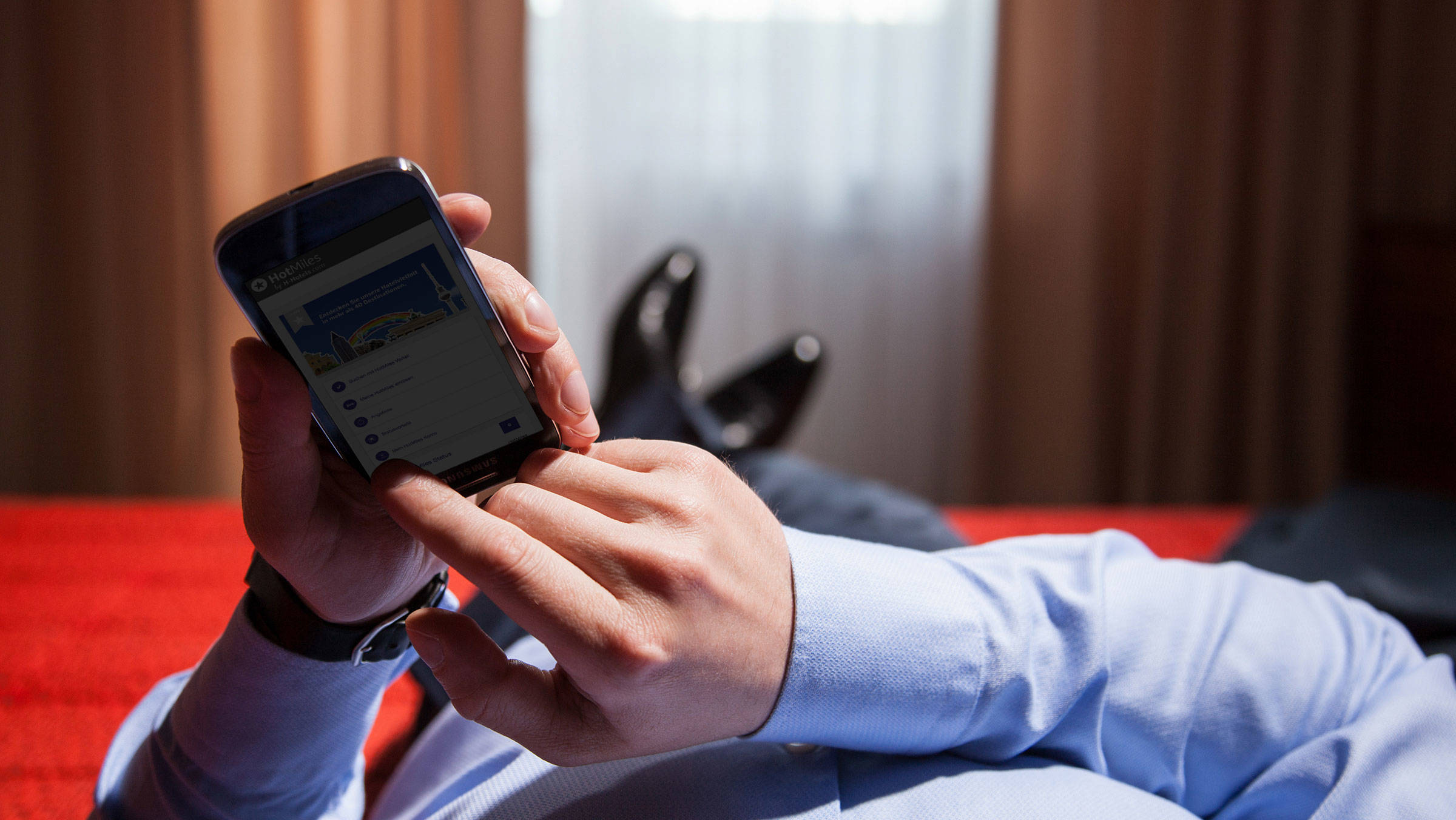 ---

Member gets member
Secure up to 10,500 HotMiles
Are you already using the numerous advantages of HotMiles? Then recommend our bonus programme to friends, acquaintances, and the whole family, and secure up to 10,500 HotMiles. Also the new member will receive 1,000 HotMiles as a welcome gift.
---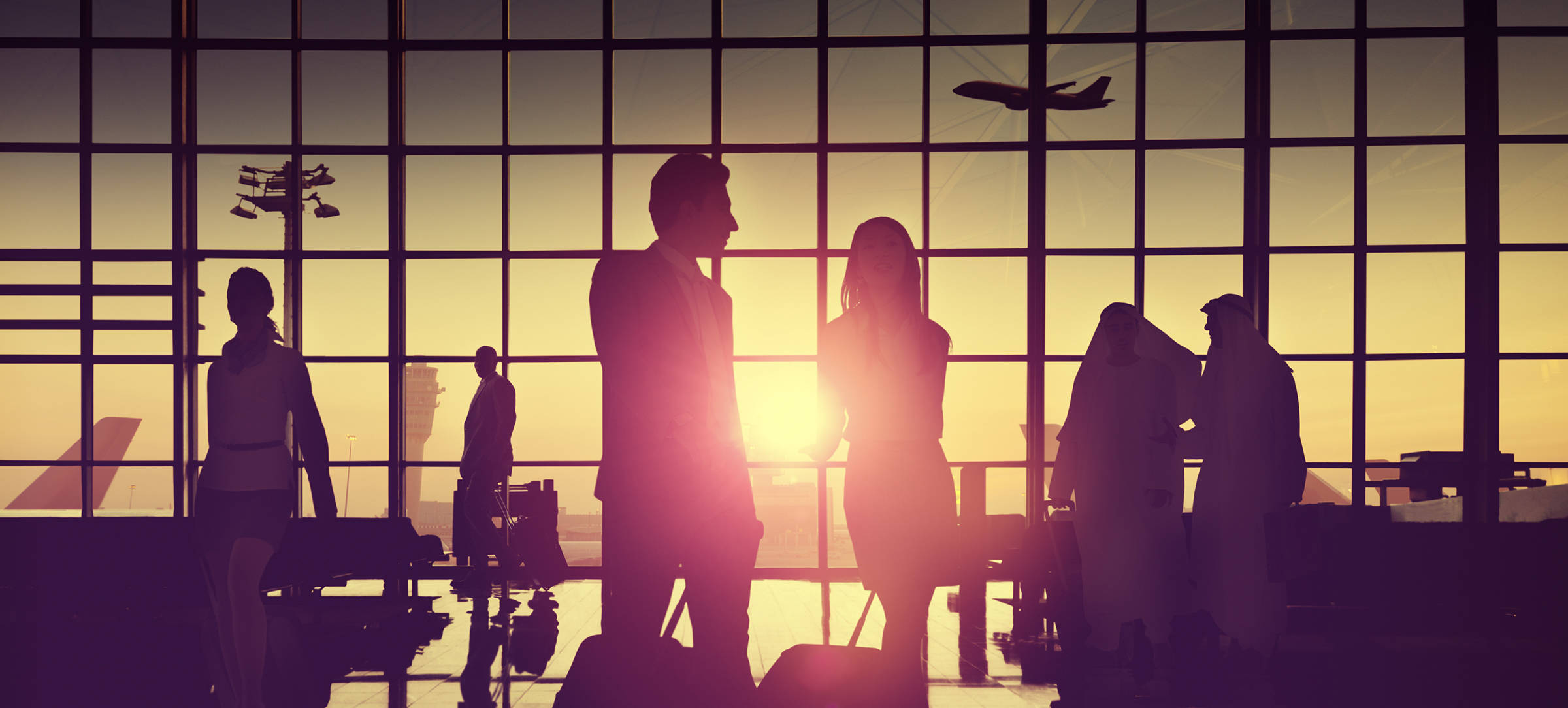 Book your trip now and save twice
You are looking for an optimal train or flight connection, a rental car or hotel?
From now on you will be able to collect valuable HotMiles with every travel booking and can redeem them for free nights. Benefit from our personal service and the diverse offers of an internationally connected travel agency.

---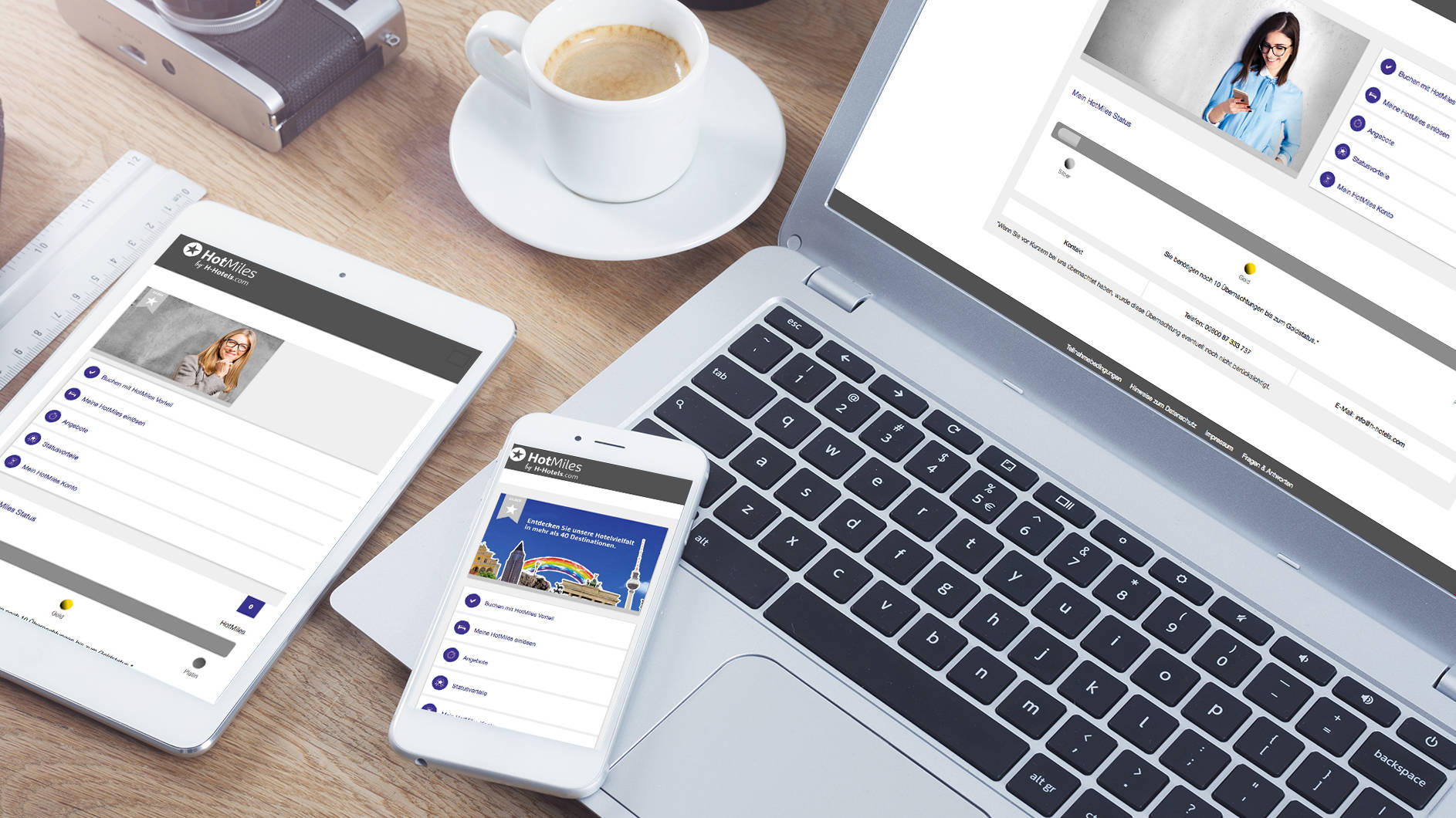 Do not miss any news and promotions!
From now on, you will receive 200 HotMiles for your first-time newsletter registration and will not miss any promotions for Extra HotMiles. Your account fills up even faster and you benefit even earlier from your benefits.
Just log in to your personal profile and agree to receiving information and offers by e-mail under "notification settings".
---
The more you stay, the more you benefit
It's as simple as it sounds. Every overnight stay in a participating hotel counts towards your HotMiles status. The higher your status, the more status benefits you can enjoy:
Silver

Gold

Platinum

Status qualification
After each check-out, we will check how many overnights you had in participating hotels over the last 12 months.
0-9
10-19
20+
Status validity
After expiry of your status, we will check how many overnights you have had in a participating hotel over the last 12 months and redefine your status accordingly.
Unlimited
1 year
2 years
HotMiles expiry
31.12.
the following year.
31.12.
the third following year
No expiration
of HotMiles
Exclusive offers
We regularly offer our HotMiles members special deals. Simply log in to your account next time you make a booking and be surprised by our great offers.
✓
✓
✓
Book overnight stays with HotMiles Advantage1
Receive up to 20% discount for your booking via our website.
✓
✓
✓
Status bonus
Receive a status bonus on top of your basis HotMiles. That means, you will receive in sum the following HotMiles for each overnight stay:
-
2x HotMiles
5x HotMiles
Early Check-in/Late Check-out
Upon availability, your room will be available earlier on the day of arrival and longer on the day of departure
✓
✓
✓
Room Upgrade2
If a higher room category than the one already booked is available, you will receive a free room upgrade to the next higher room category.
-
Subject to availability
Guaranteed
Welcome gift at the hotel6
-
✓
✓
Complimentary access to the Executive Lounges3
In our Executive Lounges you will find a quiet place to work or relax. An overview of the available Executive Lounges can be found here.
-
✓
✓
Booking guarantee up to 48 hours prior to arrival4
-
-
✓
Please note that using the HotMiles benefits is only possible if you do not want to earn PAYBACK points or Miles & More miles for your stay.
---
Any questions?
Visit our FAQs page.
---
Your direct contact to the HotMiles team
---
1 Valid for all bookings made directly through our website www.h-hotels.com. The HotMiles Advantage could not be combined with other promotions, could not be applied retroactively and not on reduced prices or other special conditions.
2 Does not apply for suites and junior suites. Not valid in H.ostel and H.omes, and when booking single beds in a shared room at H+ Hotel Wien.
3 Only valid with an overnight stay and only for the guests in the room of the HotMiles member.
4 Applies to a maximum of 1 room and exclusively for the HotMiles member for arrivals prior to 6pm. Not valid in conjunction with corporate rate agreements and not in the H.ostel and H.omes. Please book your room via telephone at 00800 87 333 737.
5 Varies by hotel. Not valid in H.ostel.