Meetings and events with H-Hotels.com
All from a single source:
✓ 10 to 1,500 people: tailor-made for you
✓ Planning & implementation: All-round carefree from A to Z
✓ Top price-performance: Cheap offers with the highest quality
---
Meetings with high-speed Internet
Reliable WiFi for every delegate
Experienced > 10,000 conferences/year
Effortlessly and professionally hosted
Eco-friendly: carbon-neutral meetings
In selected hotels
---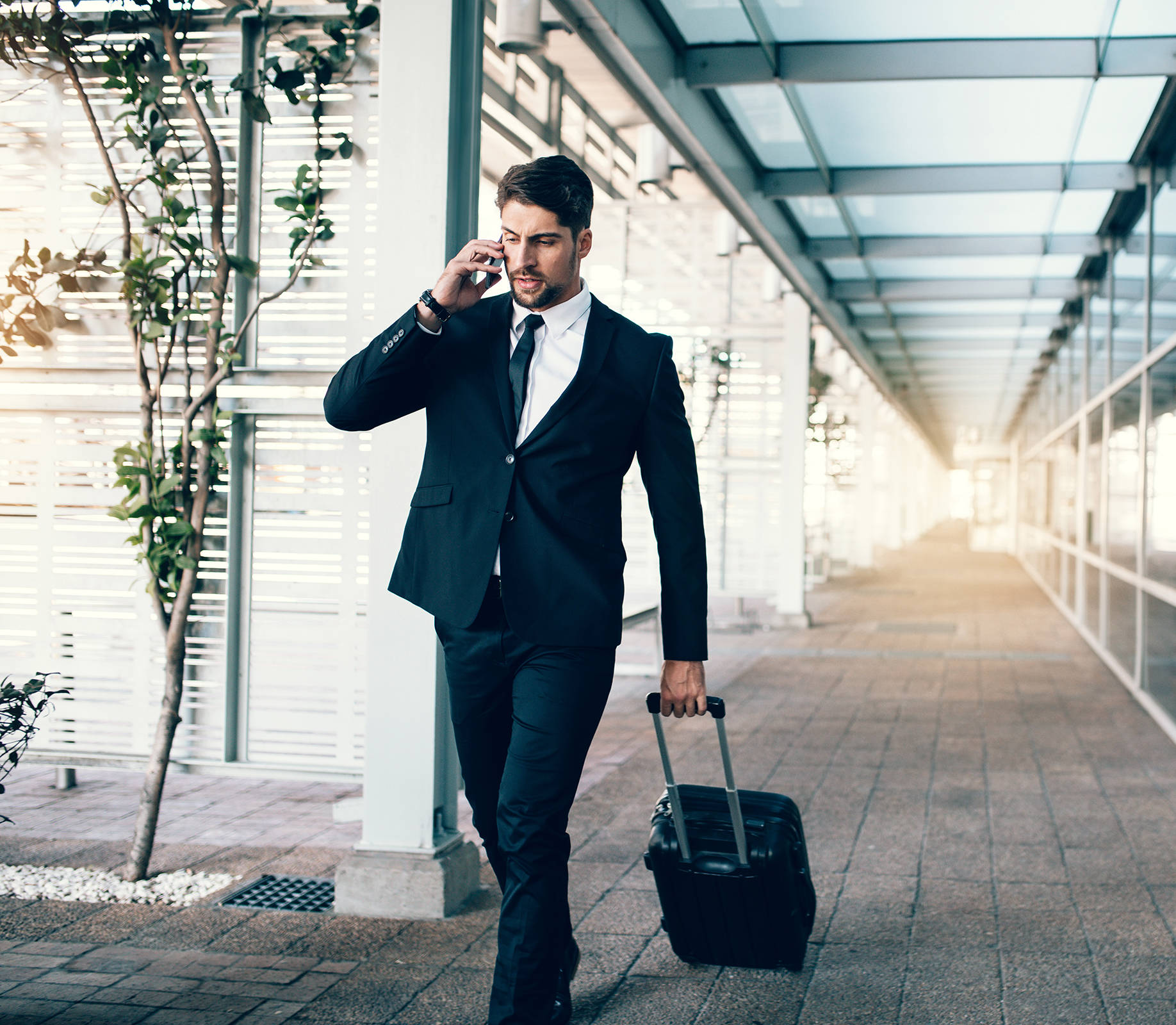 ---
Planning a meeting, conference, business or private event? Then plan with us.
Our 35 modern business hotels offer a range of services for your meeting hosted in our hotel – from organising small gatherings and team meetings to large events with a supporting programme of activities at the hotel, coffee breaks with in-house catering and exclusive incentive and team events. Expect meeting rooms with natural light, modern conferencing and meeting technology and high-quality catered break facilities at attractive locations in Germany, Switzerland and Austria in our excellent business hotels.
We do our utmost to make your event a success and will happily plan everything together with you. Our professional and highly trained team supports and guides you from initial planning through to the meeting day itself – whether it's an intimate gathering or a large event.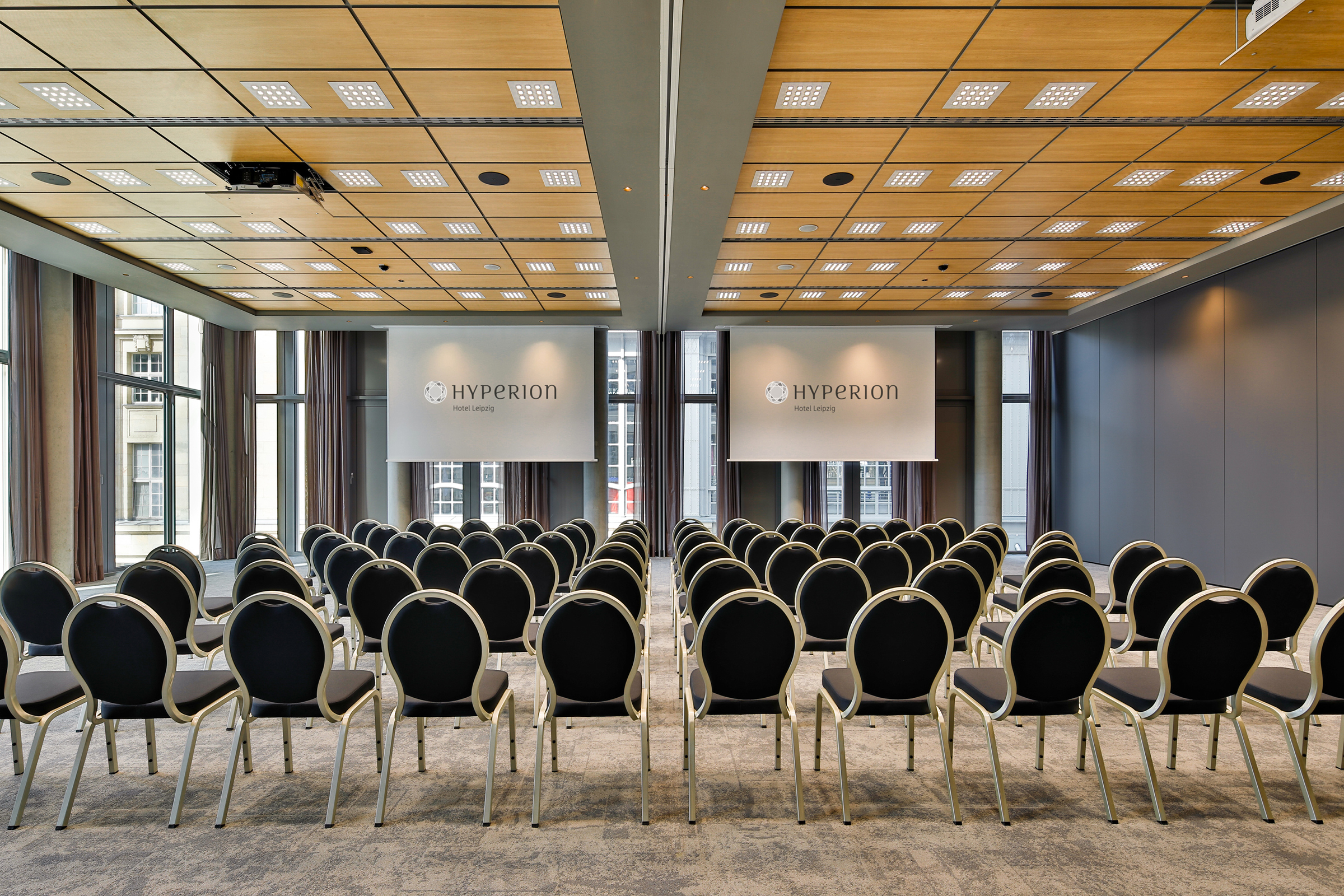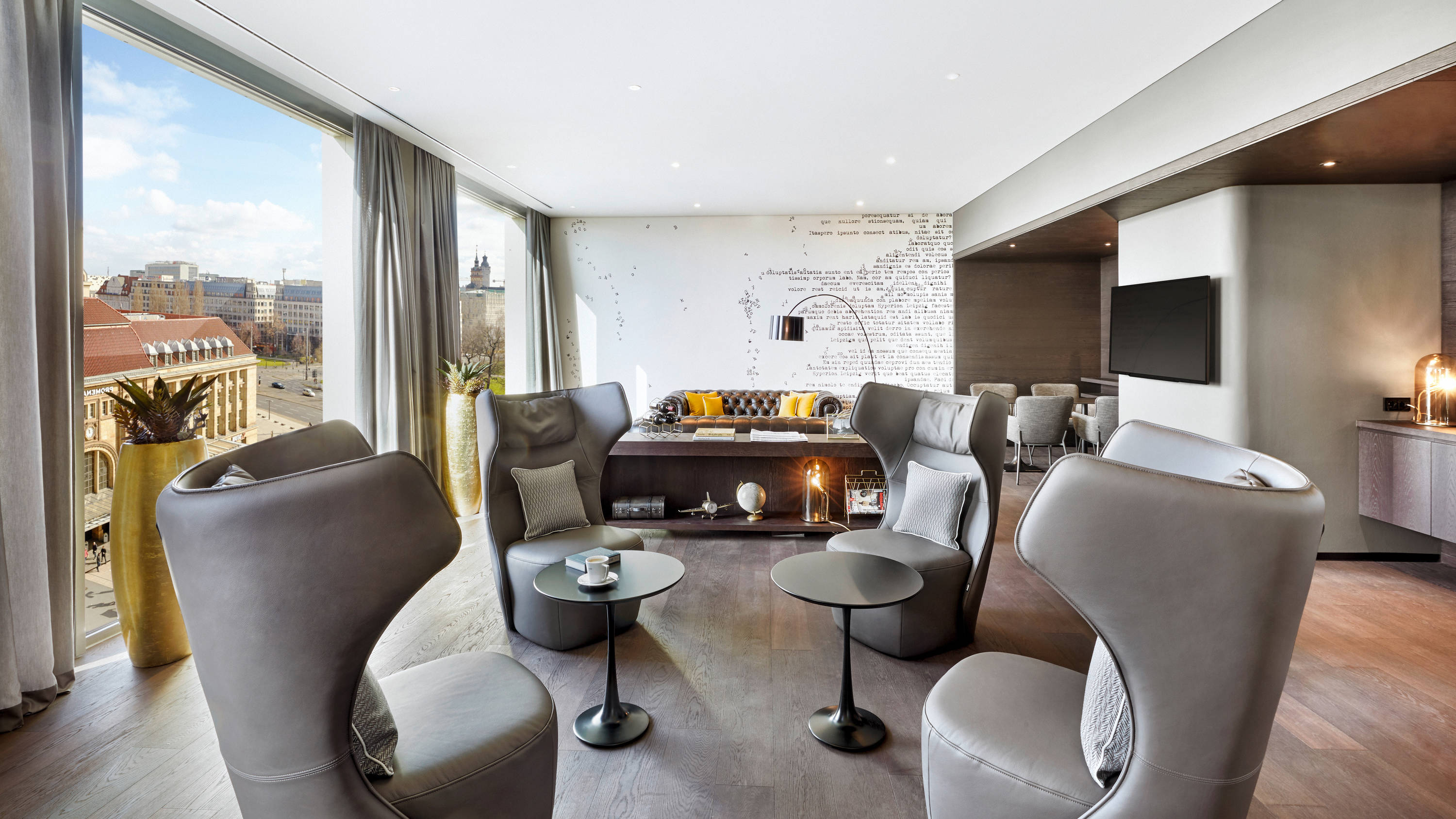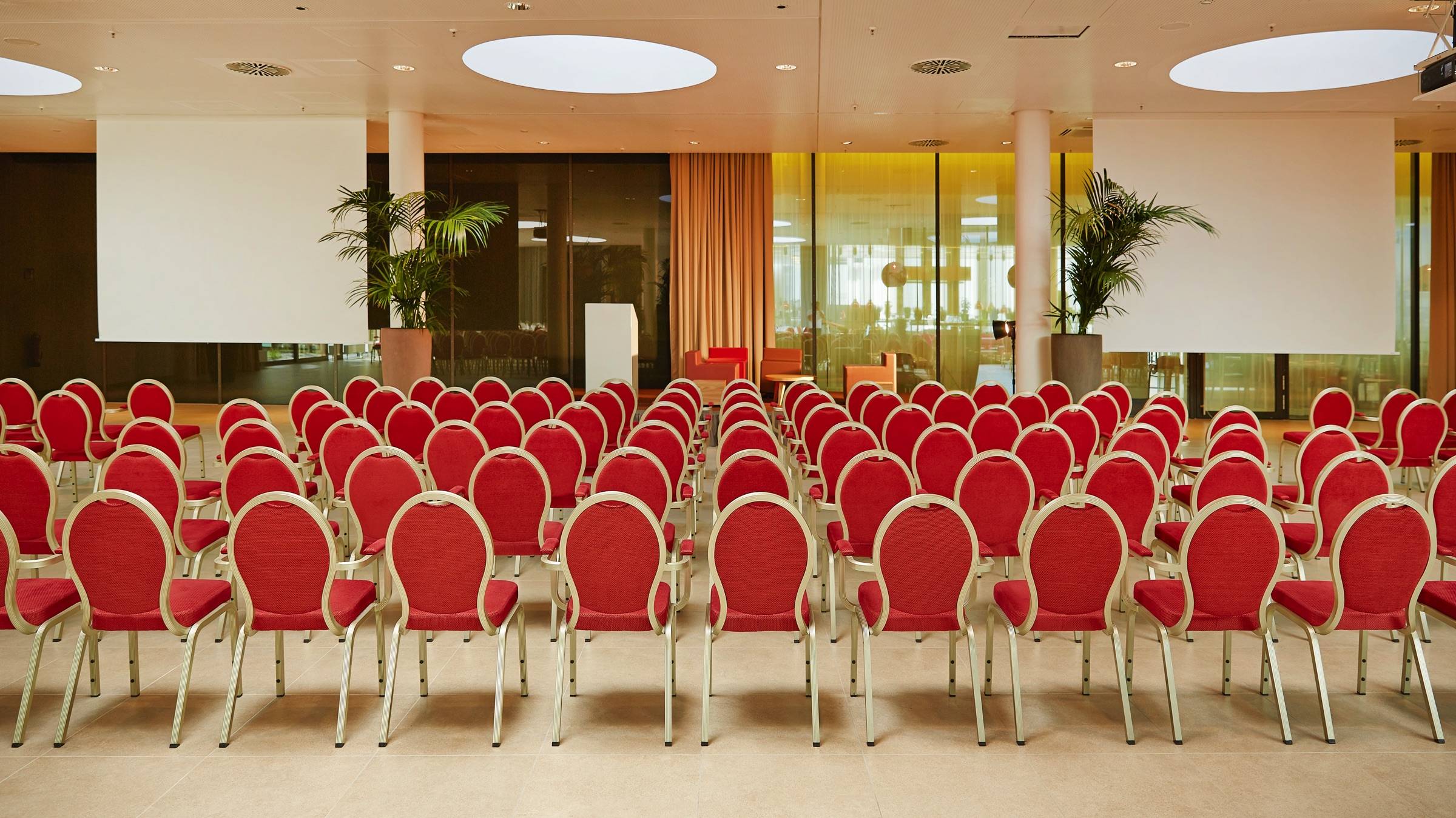 Conferences, meetings and events in perfectly appointed conference rooms in your conference hotel!
Our conferencing meeting rooms are fully equipped for event requirements. From small business meetings to large-scale banquets, we can host it all.
For all of these events, one aspect is paramount: perfectly appointed meeting rooms, managed by a professional team who ensure the success of your event. If you'd like to make a reservation for your own event at one of our excellently equipped conferencing hotels, you can do it here with us!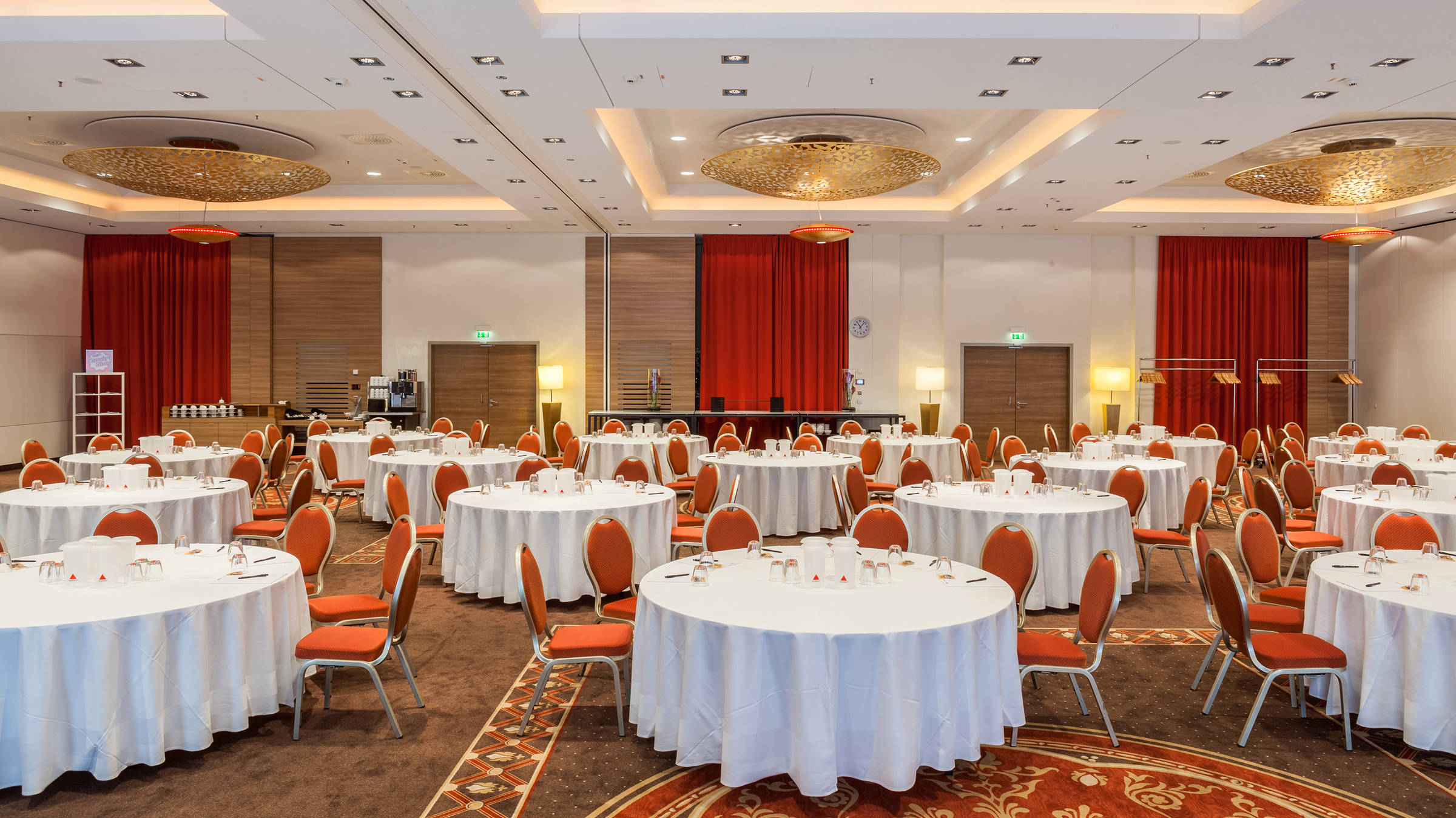 Anniversaries, conferences, working lunches, seminars, company celebrations, additional incentive and team events or other occasions – all of them require planning and organising down to the finest detail. Questions about details need to be clarified, budgets kept to, agencies booked, speakers organised and catering arranged. Not to mention making hotel bookings and flight reservations.
In recent years, events have become more and more ambitious, with meeting requirements increasing in tandem. Events are expected to be interesting and unusual, with flawless conferencing technology. Especially in the business sector, subsequent commercial success hinges on the success of a conference or meeting.
Meeting events and successful conferences are your company's official business card. This means you should ensure nothing is left to chance by making use of proven experience to plan and execute events systematically. Conferencing hotels can save you a lot of work. So reserve the rooms you need in time – and make sure they can be adapted to your seating requirements.
Conferencing hotels make organising a meeting, seminar or other event convenient and practical. Hotels are usually located within easy reach of transport links and have enough staff to look after all your delegates. As the organiser, all you need to do is notify the hotel of the key details without worrying about anything else.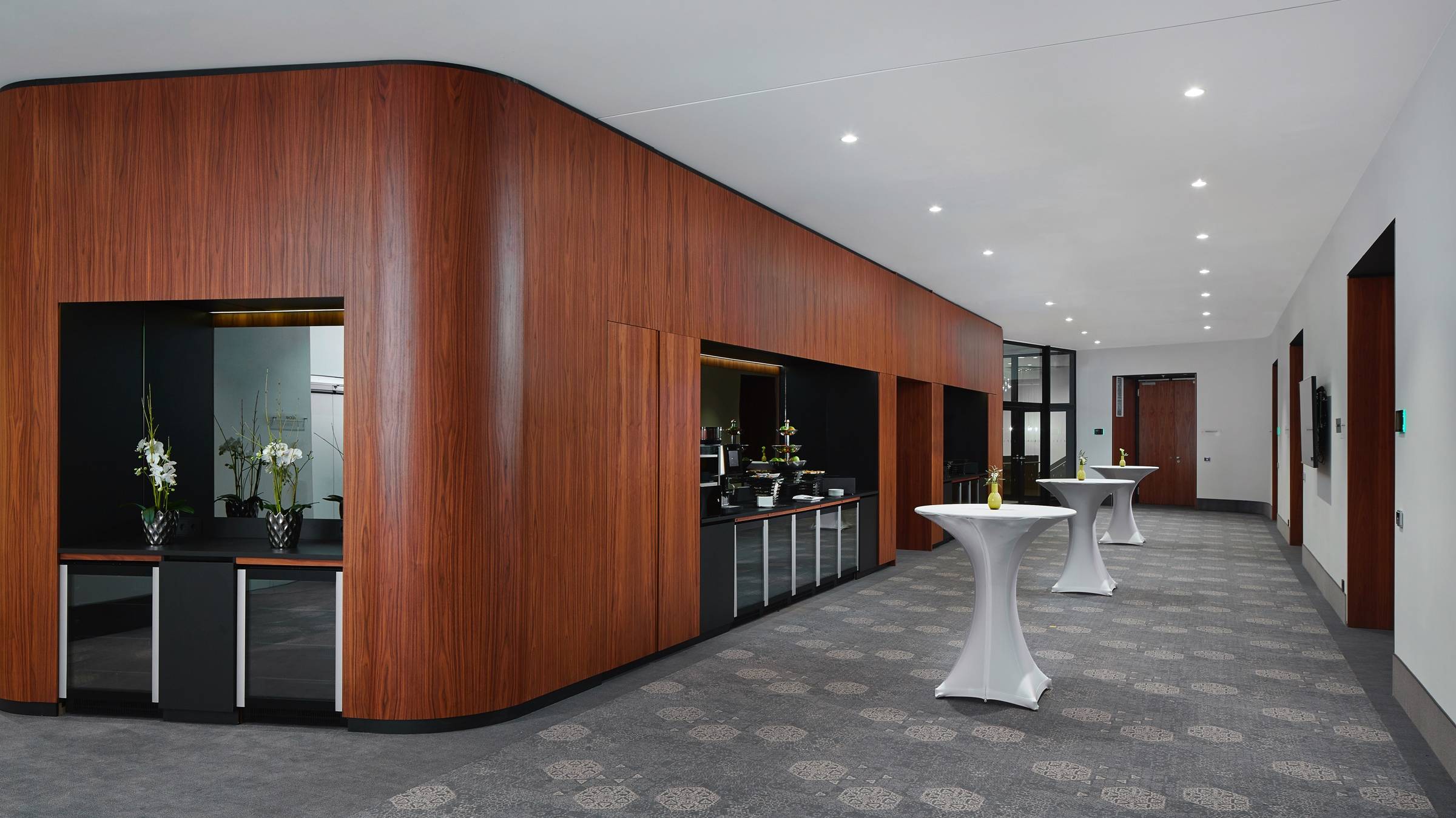 It's important to specify what kind of event you're planning, how many participants there will be and how long the event will last. The only things you arrange as organiser are your own event specifics: the speakers and speaking schedule, and sending out the invitations. At the end of a successful meeting or multi-day conference, for example, the added bonus is that all of your meeting delegates can stay overnight right in the hotel.
Contact us today and let us know what your ideal meeting looks like and what you expect from a successful event. We look forward to hearing from you.