The H2 Hotel Mainz
Modern, design-focused and budget-friendly
The H2 Hotel Mainz, a budget-friendly design hotel, is being built in the modern city quarter of Mainz Zollhafen. From end of 2023, 195 comfortable guest rooms await you here. The heart of the hotel is the H2 Hub, open 24 hours a day, with a fresh food island and front cooking. Conveniently located in Mainz, this accommodation with its double and quadruple rooms offers attractive options for couples and families as well as friends travelling together. Up to two children are welcome to stay in the parents' double room.

Located on the Rhine, the newly designed Mainzer Zollhafen perfectly combines modern living, working and leisure facilities. Right in the middle of this young, urban district is the H2 Hotel Mainz. The hotel's transport connections are convenient – for example, you can reach the ZDF television garden in just 20 minutes by car. You can also simply park your car in the hotel's underground car park and go exploring on foot: The banks of the Rhine are on your doorstep and in 15 to 20 minutes you can reach not only the Christuskirche or the Landesmuseum in the old town, but also the main railway station.
» Book now
Short & concise - H2 Hotel Mainz
---
Benefits at a glance:
- Modern budget hotel
- Attractive location in the Zollhafen
- Air-conditioned rooms
- High-speed Wi-Fi included
- Bathroom with underfloor heating
- 24h-Hub
- Underground parking available
Amenities
195 non-smoking room
Free WiFi throughout the hotel
480 beds
30 Parking
5 km from the motorway
210 restaurant covers
25 km from the airport
1 km from the central railway station
1000 m from local attractions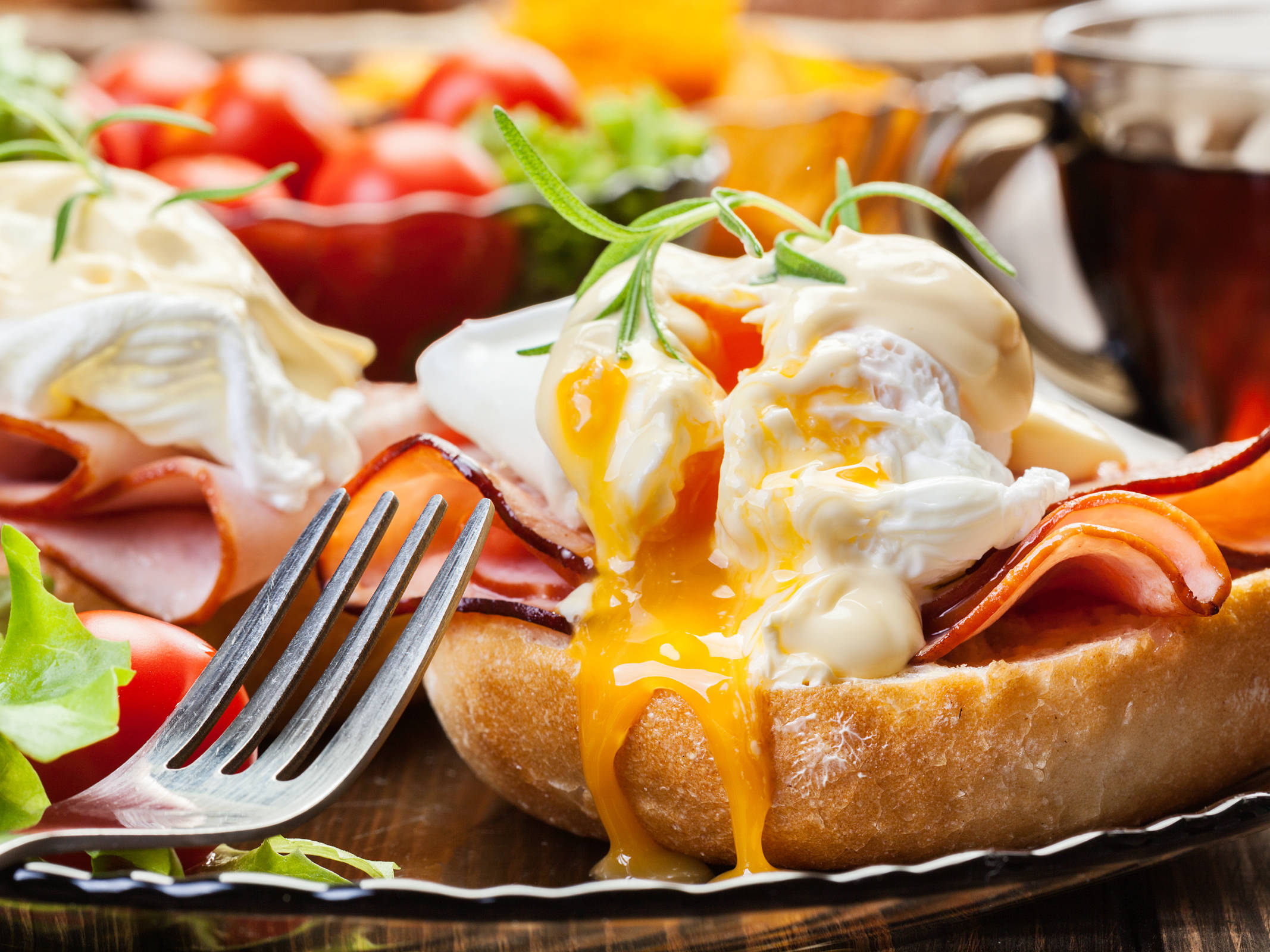 H2 Hub:
Breakfast:
Buffet: 6.30 a.m. - 10.30 a.m.
---
Hotel rooms at the H2 Hotel Mainz
Our rooms
The guest rooms at the H2 Hotel Mainz impress with modern comfort and a design that alludes to the surrounding former industrial harbour in its details. Internet via high-speed Wi-Fi is included in the entire building.

All double rooms are air-conditioned and equipped with a flat-screen TV and a desk with design stool. The double rooms have a double bed 180x200 cm, the twin rooms have two single beds. The four-bed rooms are also air-conditioned and have a TV and design stools. They are furnished with two double bunk beds and are therefore suitable for families or groups of four. All rooms have a bathroom with underfloor heating and a vitality shower as well as a separate toilet. A hairdryer is provided.
» Book now
---
Room:
16 - 18 m²
Double bed (1.80 m x 2.00 m)
Air-conditioning
Desk & design stool
Flat screen TV with radio function
Wi-Fi included

Bathroom:
Vitality shower
Separate toilet
Underfloor heating
Hairdryer
---
Room:
20 - 26 m²
Bunk beds
Air-conditioning
Designer stool
Flat screen TV with radio function
Wi-Fi included

Bathroom:
Vitality shower
Separate toilet
Underfloor heating
Hairdryer
Restaurant at the H2 Hotel Mainz
Restaurant H2 Hub
"Good morning!" That's how a day should start: With a really nice breakfast from the buffet. At the H2 Hotel Mainz, you can serve yourself to your heart's content from the buffet from 06:30 to 10:30 and start the day to your taste in the truest sense of the word. Whether savoury, sweet or both, with muesli and fruit, hot coffee or fresh juice – you choose. Of course, our buffet also includes vegetarian, vegan and gluten-free dishes.

The term "restaurant" would be too narrow: The H2 Hub is indeed our restaurant, where you can have breakfast, lunch and dinner – and eat well and at attractive prices – , but it is much more. It is the centre point of our building. This is where people meet, where they can get a drink and something to eat even at 11 o'clock in the morning, 5 o'clock in the afternoon or 3 o'clock at night. The H2 Hub is open around the clock and is the point of contact for our guests, even if you come home late or leave at the crack of dawn.

Opening hours:

Breakfast: Buffet / 06:30 a.m. - 10:30 a.m.
Restaurant: Open 24/7
Arrival & Contact - H2 Hotel Mainz
Arrival & Contact
In the midst of the modern city quarter Mainzer Zollhafen, which offers an attractive environment of high quality of life directly on the water with offices, flats, culture and gastronomy, the new H2 Hotel Mainz awaits you for a visit to the capital of Rhineland-Palatinate from end of 2023. In addition to double and twin rooms, there are also quadruple rooms, making this budget-friendly hotel ideal accommodation for friends or families. Find out about the house and facilities on our website and reserve your room at the H2 Hotel Mainz for the next carnival season early here!

Thanks to its location at the former Rhine harbour, the H2 Hotel Mainz is conveniently connected to the A 643 motorway. At the same time, the old town is within walking distance, so you can easily combine a walk along the Rhine promenade with a visit to Mainz Cathedral, the Iron Tower or the Mainz State Museum.

For all questions regarding the reservation of a room at the H2 Hotel Mainz, the facilities, your arrival or your stay in Mainz, we are at your disposal. Simply send us an email or give us a call.

We look forward to your visit!
» Book now
H2 Hotel Mainz
Rheinallee 46
55118 Mainz, DE
phone: 00800 87333737
fax: +49 (0)30 130066150
mail: [email protected]
Frequently asked questions and answers about H2 Hotel Mainz
How much does a room at H2 Hotel Mainz cost?
www.h-hotels.com is the perfect place to browse current rates. Get your best price guarantee and the latest prices. Bonuses resulting from the HotMiles programme are just some of the many extra services you can find and book on the hotel website.
Does the H2 Hotel Mainz have free WLAN?
WLAN is part of the H2 brand and is of course free of cost.
Is parking available at the H2 Hotel Mainz?
Park your car at the H2 Hotel Mainz parking zone.
When can I check in to H2 Hotel Mainz on my day of arrival?
You can arrive at the H2 Hotel Mainz at any time. Your room will be ready from 3 o´clock in the afternoon. You have the opportunity to move into your room earlier than this. Simply book an Early Check-in at www.h-hotels.com.
When is the latest check-out time on my day of departure at H2 Hotel Mainz?
You may use your room till 12.00 noon on your departure day. The hotel will however grant you a longer stay. When making your reservation, add a Late Check-out at the same time.
Which room categories does the H2 Hotel Mainz offer?
Comfort Twin room
Comfort double room
Four-bed room
Is there a restaurant at the H2 Hotel Mainz?
H2 is the place to be at the H2 Hotel Mainz. You can buy snacks and drinks here any time of the day or night, and then enjoy a good breakfast.
Are there family rooms at the H2 Hotel Mainz?
The 4-bed rooms at the H2 Hotel Mainz have more than enough space for family or friends.
Can I bring my dog to the H2 Hotel Mainz?
We look forward to your visit to H2 Hotel Mainz with your dog. A surcharge of €15.00 will be added.
Where is the H2 Hotel Mainz located?
Here is the address of the H2 Hotel Mainz:
Rheinalle 46
55118 Mainz
Germany
How do I contact the H2 Hotel Mainz?
---