Top location for stadium guests and easily accessible
H4 Hotel Mönchengladbach im BORUSSIA-PARK will be located directly at the Borussia Mönchengladbach stadium from beginning 2019. Football fans, concert-goers and autograph hunters will all be in good hands here. The hotel will be easy to access by car via the A 61 and will have plenty of parking spaces. On match days there will be a stadium shuttle bus from the main train station that will take you to BORUSSIA-PARK in just fifteen minutes, otherwise you will be able to take bus line 17.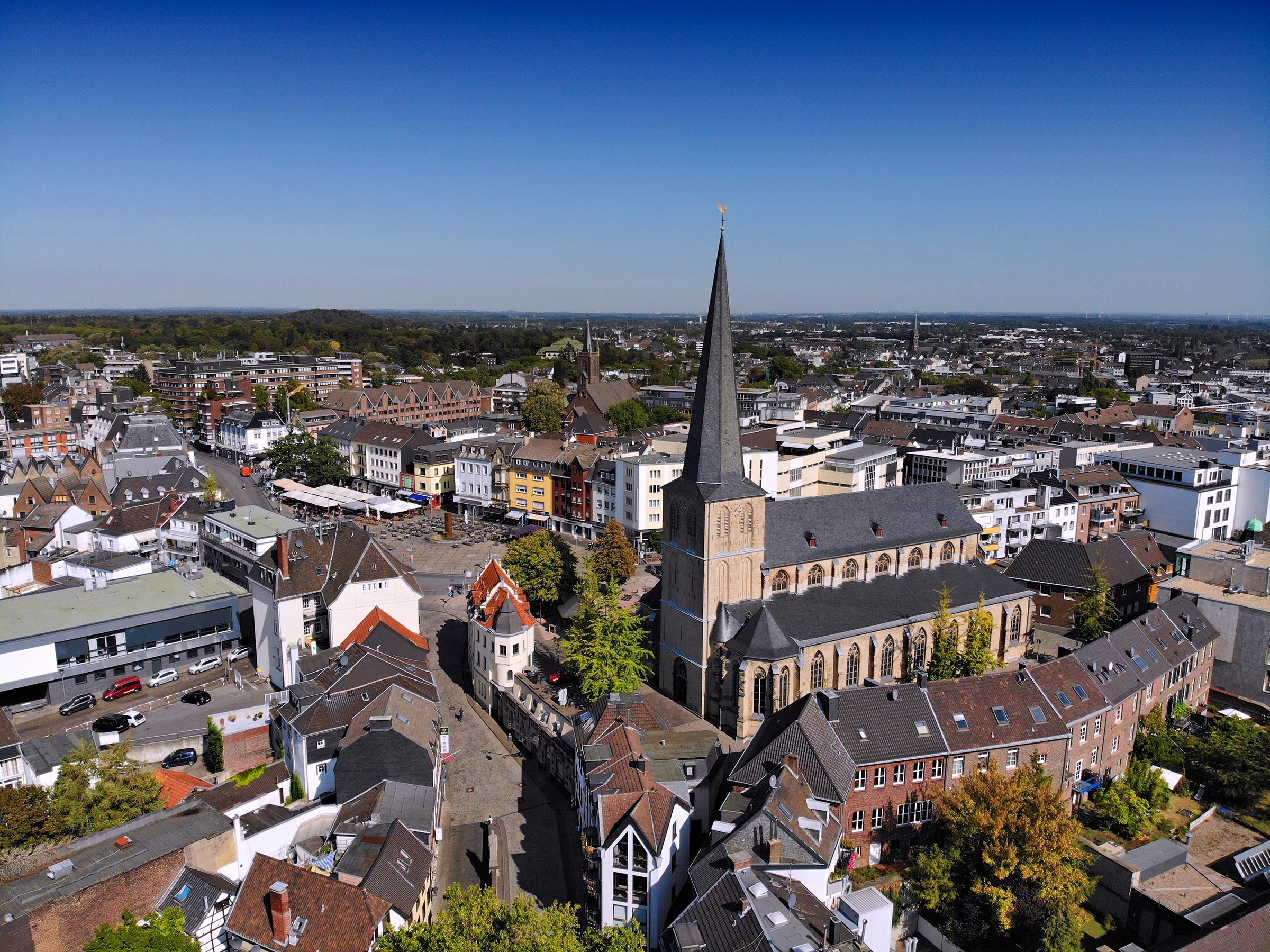 The Borussia Mönchengladbach stadium, which opened in 2004, holds 54,014 spectators altogether in covered seating and standing areas. Alongside the club premises and sports complexes, other facilities include the approx. 500m² Fohlen Sportsbar with breakfast room section, a la carte restaurant and regular bar - as well as a lounge section. Who knows, maybe you'll meet a player or two here.
A stadium tour is an interesting possibility for fans who want to have a glimpse behind the scenes at BORUSSIA-PARK. H4 Hotel Mönchengladbach im BORUSSIA-PARK will be located directly at the stadium will have a direct connection. A stroll through the picturesque Old Town is a good idea for guests wanting to see a bit of Mönchengladbach as well as visiting the stadium.
Start your tour, for example, at the old market and wander from here, past the St. Maria Himmelfahrt church over to the town hall, which is located in a former Benedictine monastery. Right behind it is the Gothic Basilica of St. Vitus church, where the richly painted windows are in particular worth seeing. You need to plan around 15 minutes to get from H4 Hotel Mönchengladbach im BORUSSIA-PARK to the old city by car or bus.
Museum Abteiberg is worth well worth making a detour for when strolling around the city. The museum of visual arts from the 20th and 21st century was built between 1972 and 1982 and is itself regarded as a work of art of the Viennese architect Hans Hollein. As one of the founding buildings of postmodernism, it stands for a museum architecture where the building itself has become the art object.
The collection includes works by Joseph Beuys, Richard Serra, Andy Warhol, Sigmar Polke and Gerhard Richter, among others. You can get here from H4 Hotel Mönchengladbach im BORUSSIA-PARK in 15 minutes by car.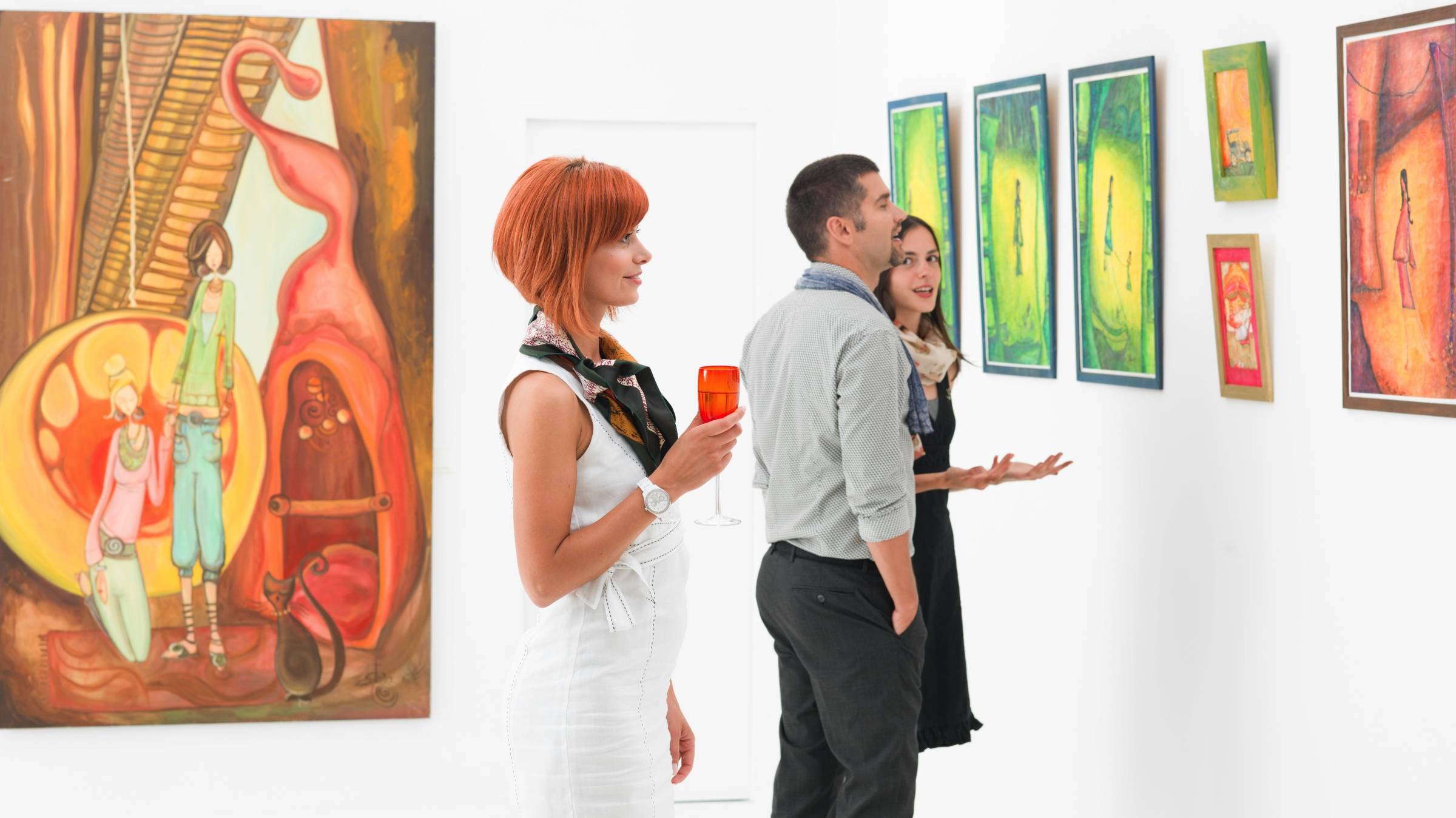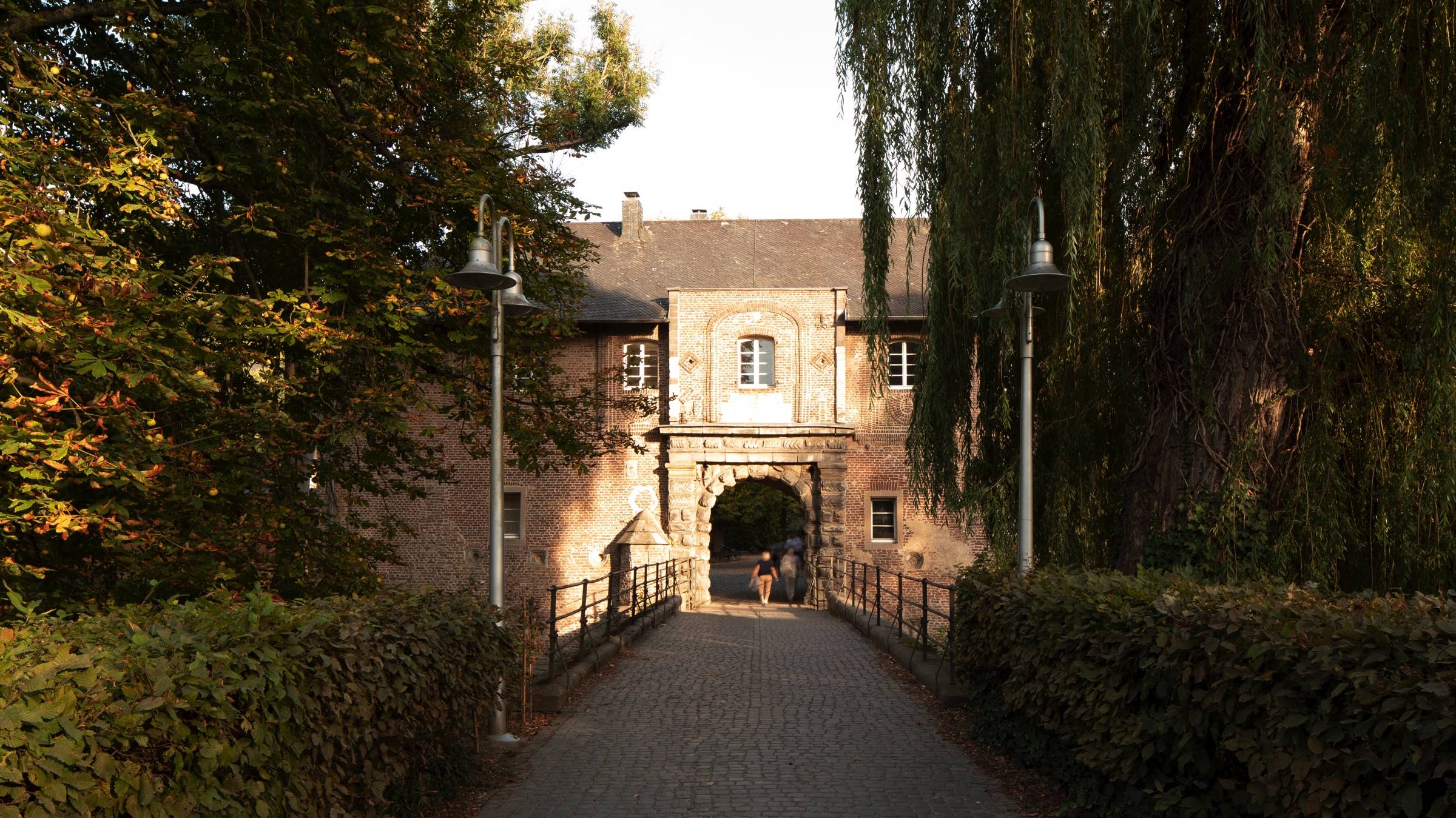 Schloss Rheydt is also recommendable as an excursion destination. The Renaissance moated castle complex is an important architectural monument, which was built between 1558 and 1591 by the architect Maximilian Pasqualini. Today, it can be accessed together with the ramparts and casemates and houses a museum with an extensive collection of art and cultural objects from the Renaissance and Baroque. Jousting and open-air concerts also take place here in the summer. Traveling here from H4 Hotel Mönchengladbach im BORUSSIA-PARK takes approximately 20 minutes by car.
A visit to Odenkirchen Zoo will certainly provide lovely variety for families. On an area amounting to 4.3 hectares, you can see around 400 animals, that are mainly from Europe. The rather small zoo is particularly popular with children thanks to the opportunities for feeding at the petting zoo. There are also two playgrounds for the kids to let of steam and a café with a heated conservatory. You can reach the zoo in the Odenkirchen district from H4 Hotel Mönchengladbach im BORUSSIA-PARK in around 20 minutes by car.
---