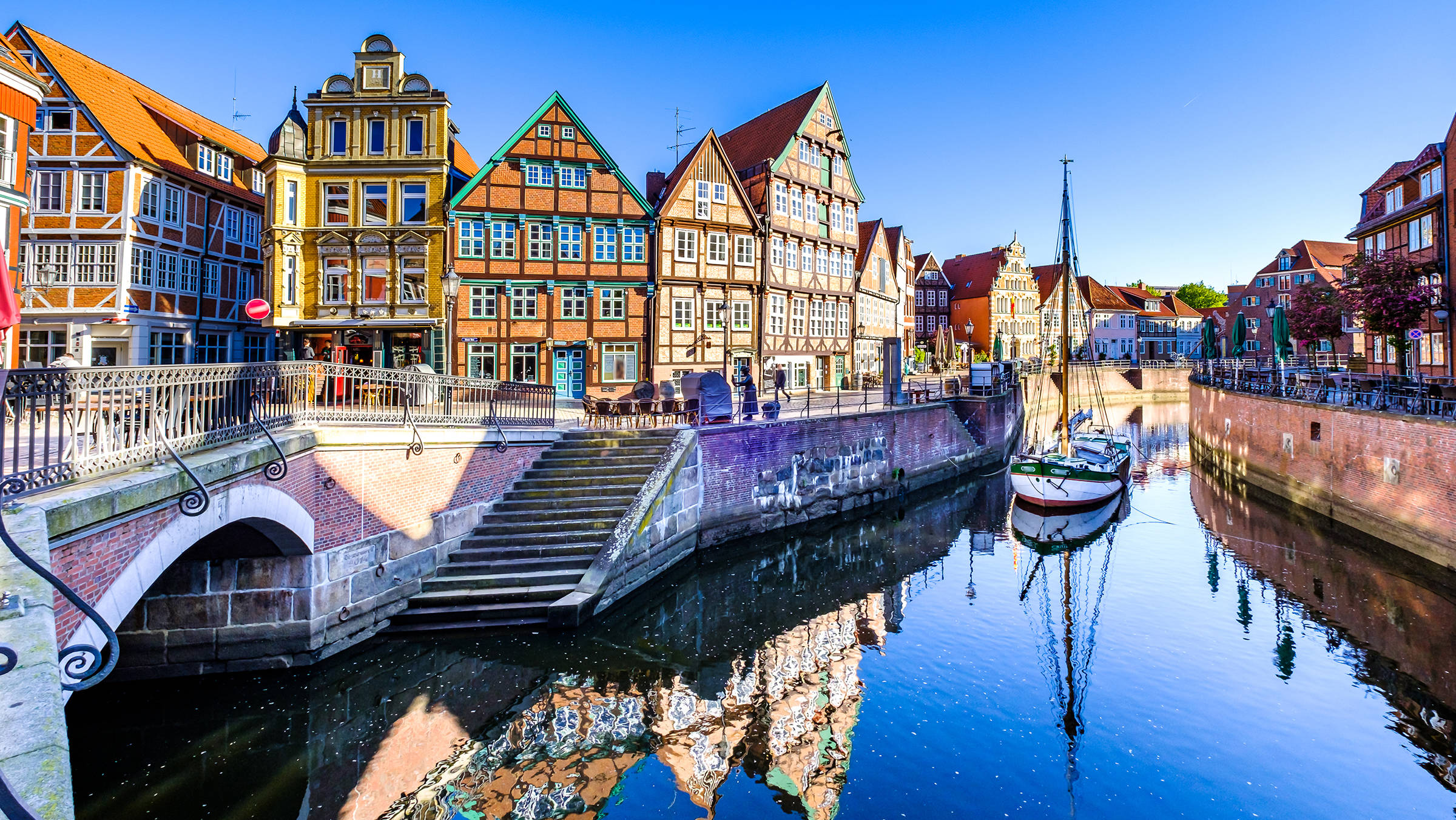 Situated in the Hamburg city region, the Lower Saxony Hanseatic City of Stade can look back on a long and varied history: Stade was first mentioned in the records in the year 994, then it was conquered by the Vikings and almost completely destroyed by a huge fire. Today, the country town with a population of 45,000 on the lower course of the Elbe is renowned for its colourful mix of history and culture.
---
Stade
H+ Hotel Stade Herzog Widukind
Our hotel lies half way between Hamburg and Cuxhaven in the historic city of Stade. The town's architecture dates from its time under Swedish rule. 45 comfortable bedrooms and the generous design of the atrium and the reception hall all invite you to relax here. Enjoy the atmosphere with a drink at the bar!
90% customer satisfaction
Sights in Stade
Active holiday makers will love Stade, as the small city is the perfect starting point for cycle tours through the old country. Sailors and motor boat fans simply love the four harbours. The Stadthafen harbour is particularly beautiful, you can tie your boat up right in front of the gates of the medieval old town here.
The historic burghers' houses along the old harbour are particularly worth seeing. Here you will find numerous cafés and restaurants, and tables in the open air invite you to watch the world go by. If you want to find out more about the history of Stade, visit the Schwedenspeicher Museum, which gives information about the development of the town and has a special exhibition about the Hanseatic League. A large open-air museum on part of the Swedish Fortress complex is a popular attraction. You can reach the site on foot from the old town, and then after a stroll through the town, you can go on a tour of Germany's oldest open air museum. You can explore Stade from the water on a canal boat. The tour takes you through the fortress moats which surround the inner town impressively. The experienced skippers have plenty of anecdotes to tell about the origins of the town.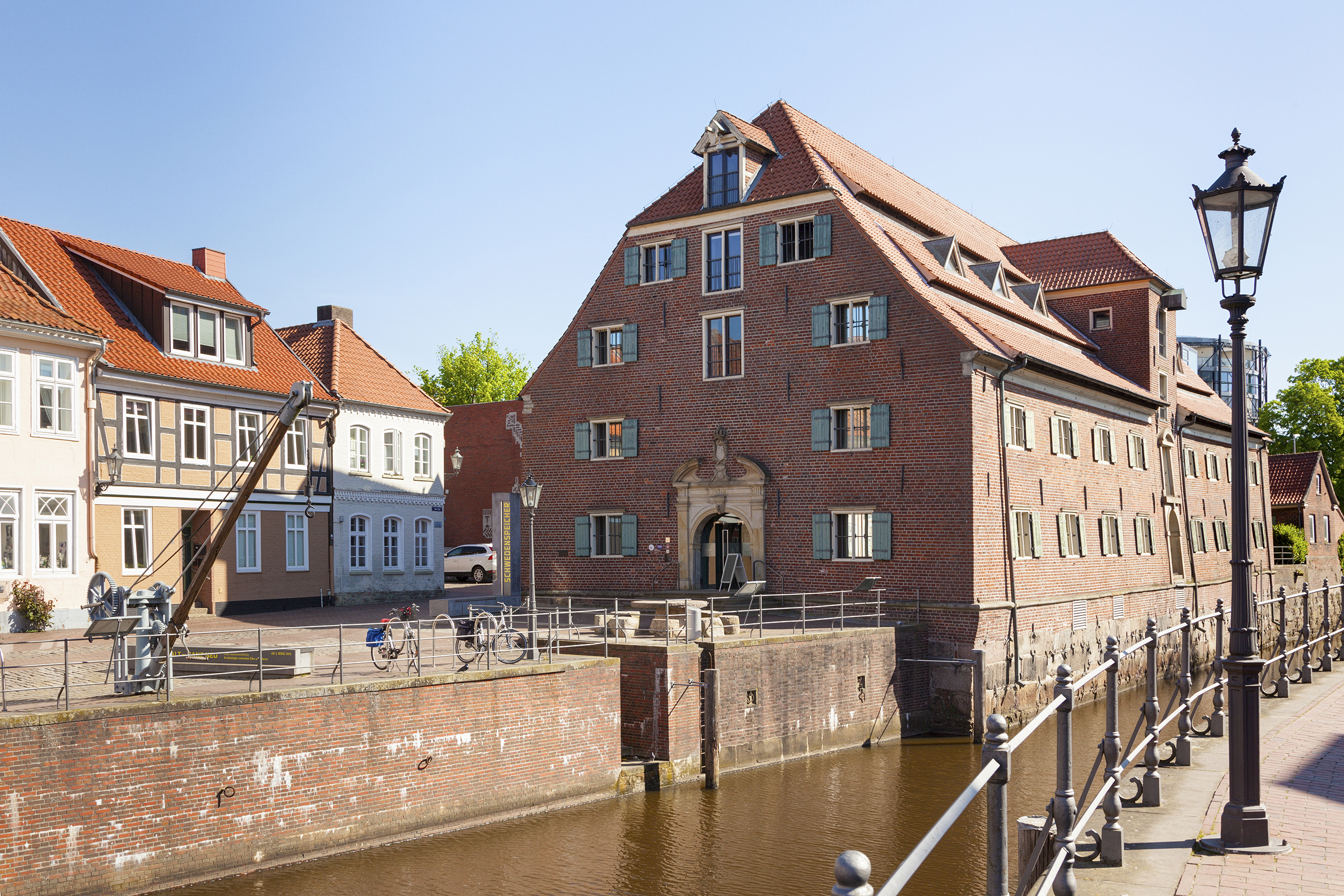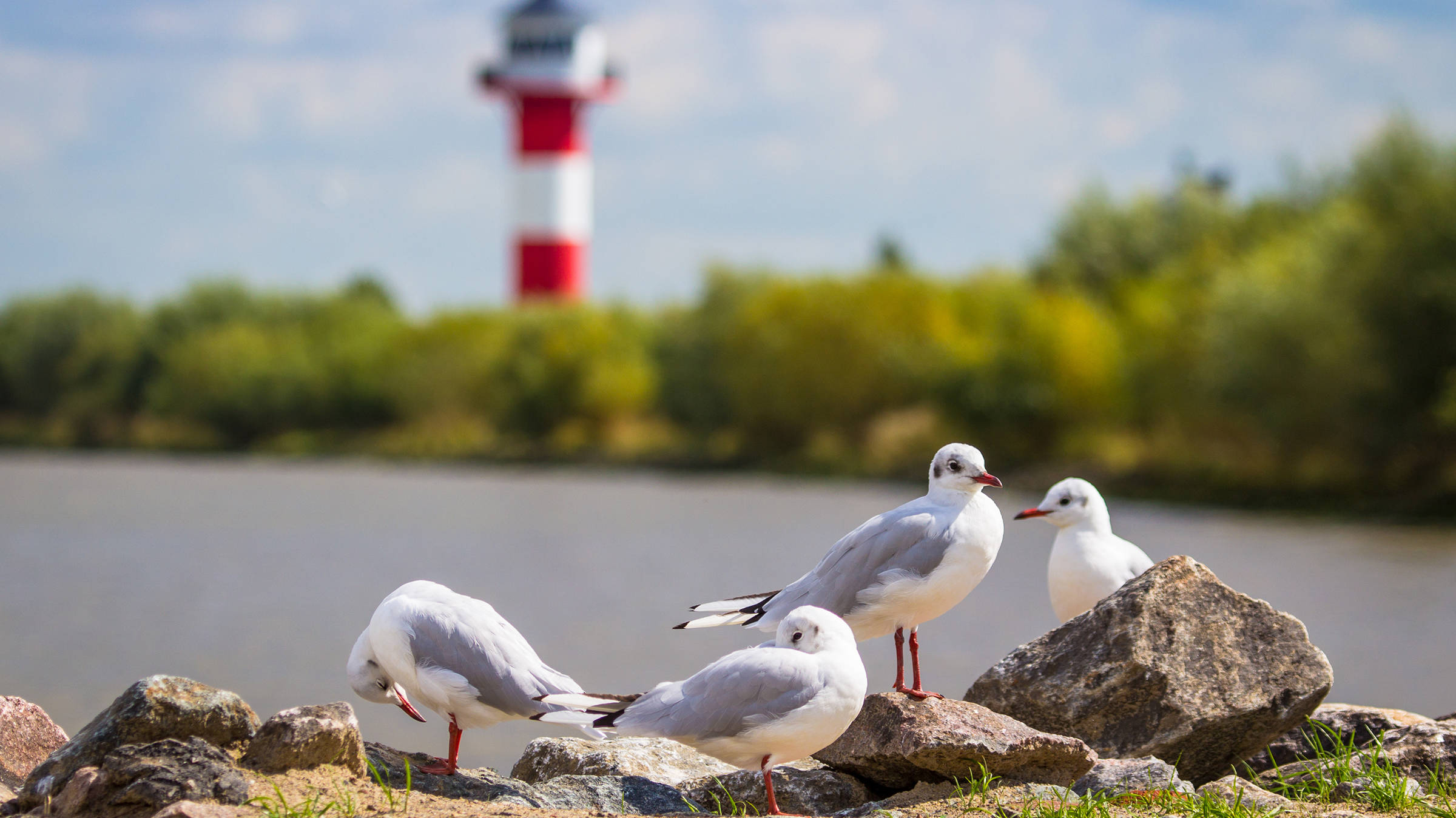 Excursions in the region
Right on Stade's doorstep lies the Alte Land or Old Country, which offers absolutely unique views, particularly when the fruit trees are in bloom. Lovingly restored craftsmen's houses and the glorious blossoms form the perfect backdrop for a walk or bike tour. If you want to breathe in some city air after all that nature, you'll be happy to hear there is a good urban rail connection to Hamburg. Here you can look forward to many musicals or a visit to the harbour.