The H4 Hotel Münster is only a few minutes away by foot from the famous main marketplace, the castle and the cathedral. The hotel is thus the ideal starting point for a walk through the episcopal city of Münster.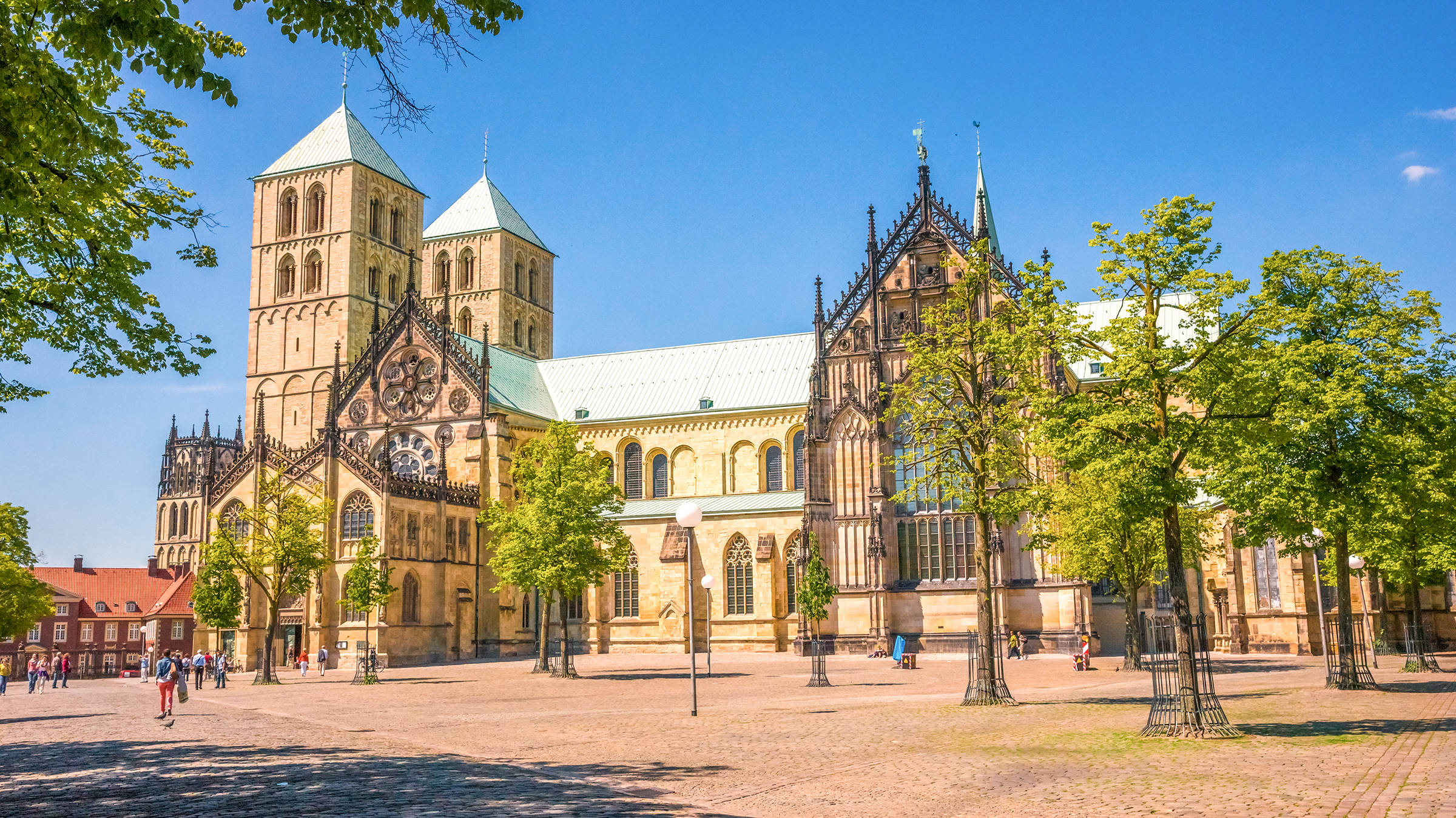 Experience a city full of history, which at the same time is a cultural stronghold and a cyclist's paradise, a university city and an episcopal see. Münster offers sights for every taste and captivates visitors through its numerous museums, castles and other buildings steeped in history. Follow the traces of history in Münster's historic city centre and let yourself be enchanted by the unique atmosphere of the city. With the marketplace, the historic old town provides an attractive point for young and old alike to meet at, and therefore functions as a meeting place.
Münster also has a lot to offer from a culinary point of view: Due to its 900 restaurants, pubs and bars, everything from the bar scene to sophisticated cuisine is available.
Only fifteen minutes' walk from the main marketplace find you will find a natural recreation area in the city centre, Lake Aa. This area provides a large number of interesting leisure activities for big and small alike. How would you like a trip in the swan paddle boat made famous by Commissioner Thiel and Professor Boerne from the German television series "Tatort" "Scene of the Crime"?
Additional highlights in Münster, such as the Planetarium and the All-Weather Zoo, can easily be reached from the area around Lake Aa.
Whether on foot, by the city bus or by bicycle, there are numerous ways of exploring the beautiful bicycle city.
We look forward to meeting you!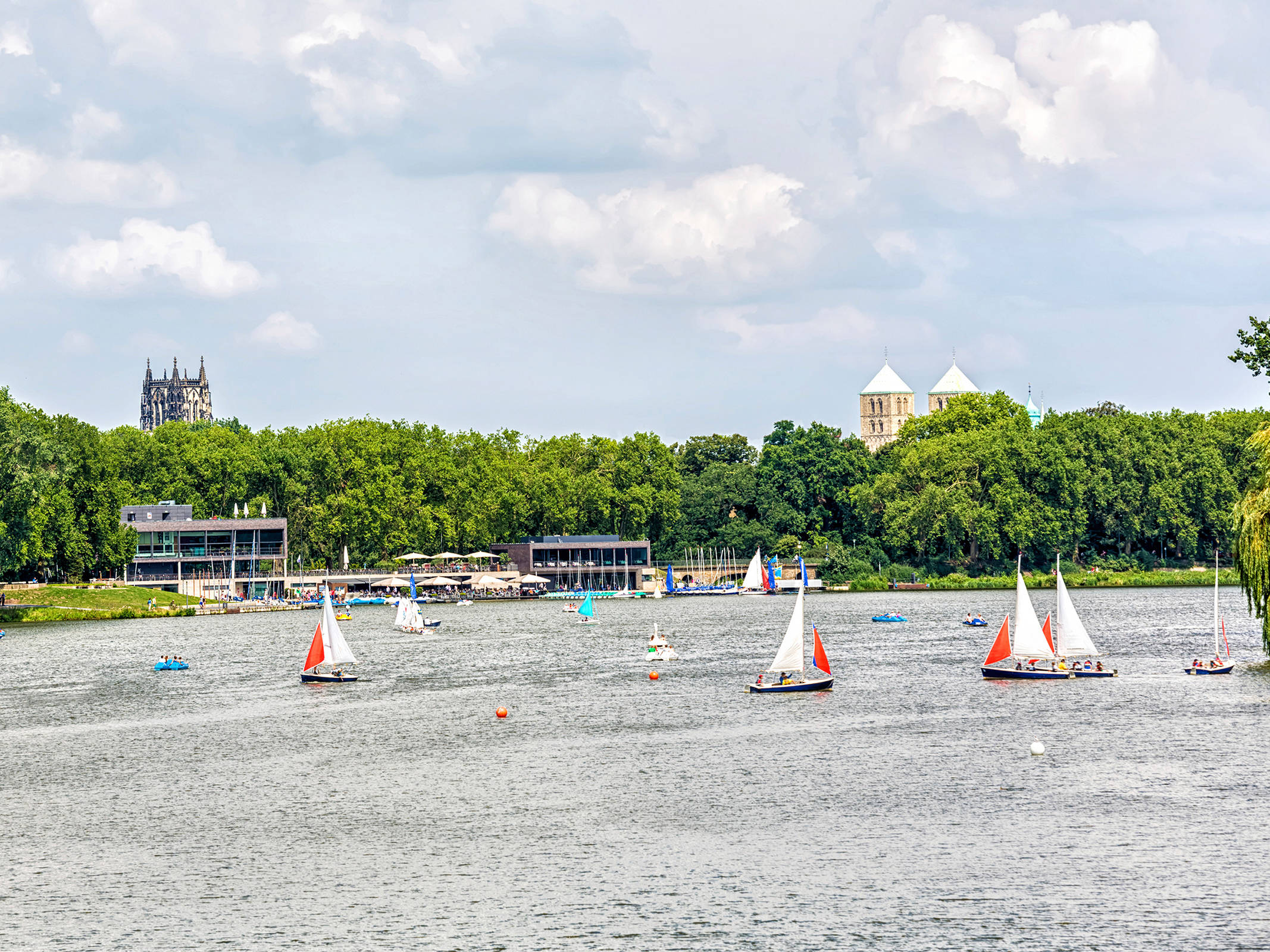 ---