Relaxation for body and soul
As a spa hotel in a state-approved health resort, the H+ Hotel & SPA Friedrichroda a offers guests a wealth of spa and beauty treatments over a surface area of 1,600 square metres. The H+ Hotel & SPA Friedrichroda with the tropical-look pool, spacious sauna area, treatment rooms, outdoor areas, and fitness area invites you to relax. The "beauty farm" includes various rooms for cosmetic treatments such as classic facials, Asian hot oil massages and hot stone massages. The hotel's beauty therapists are also happy to offer other treatments on request.
Note: The swimming pool will be closed for maintenance from 12/17/23 to 12/20/23. The sauna area is open during this time.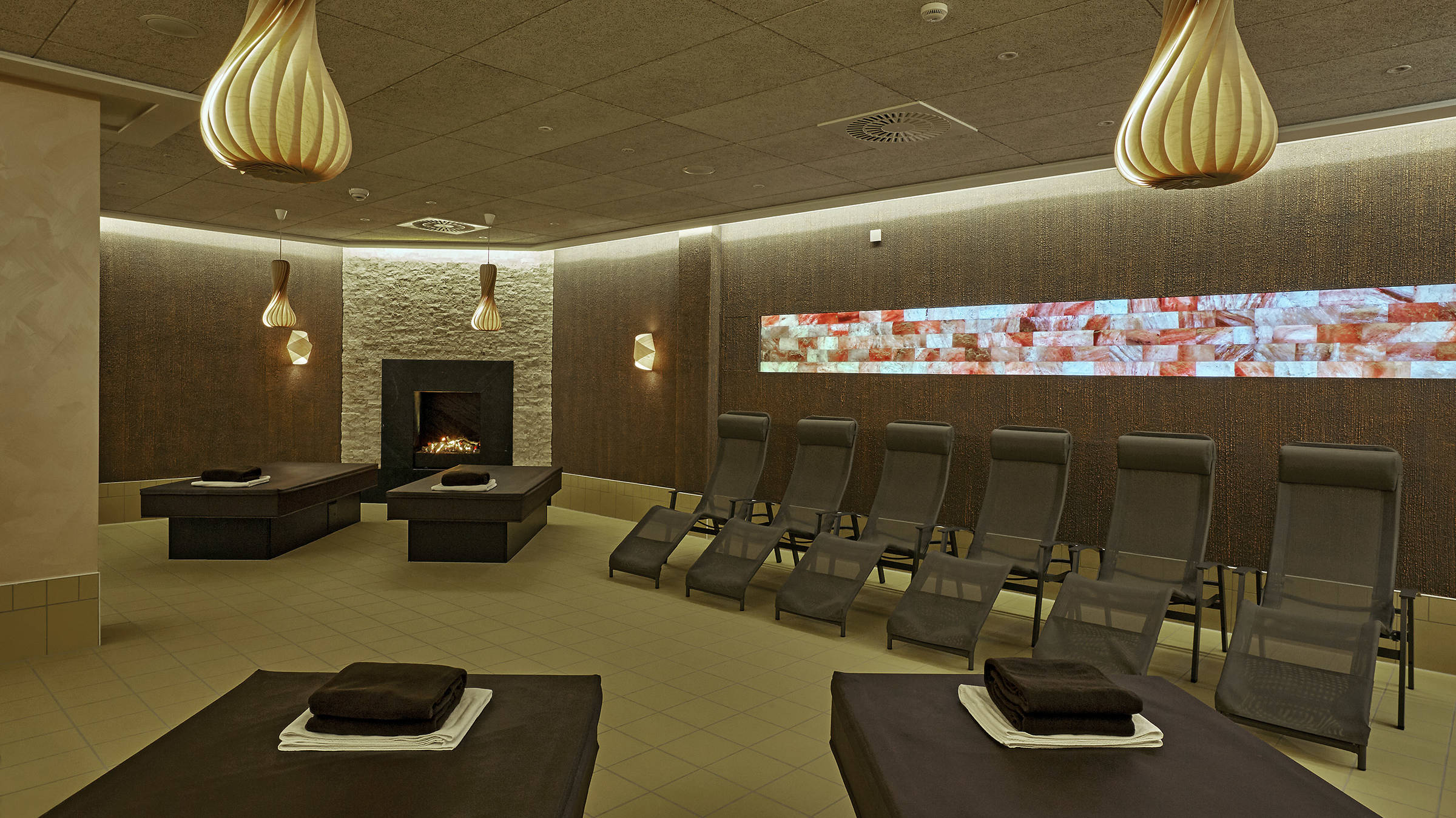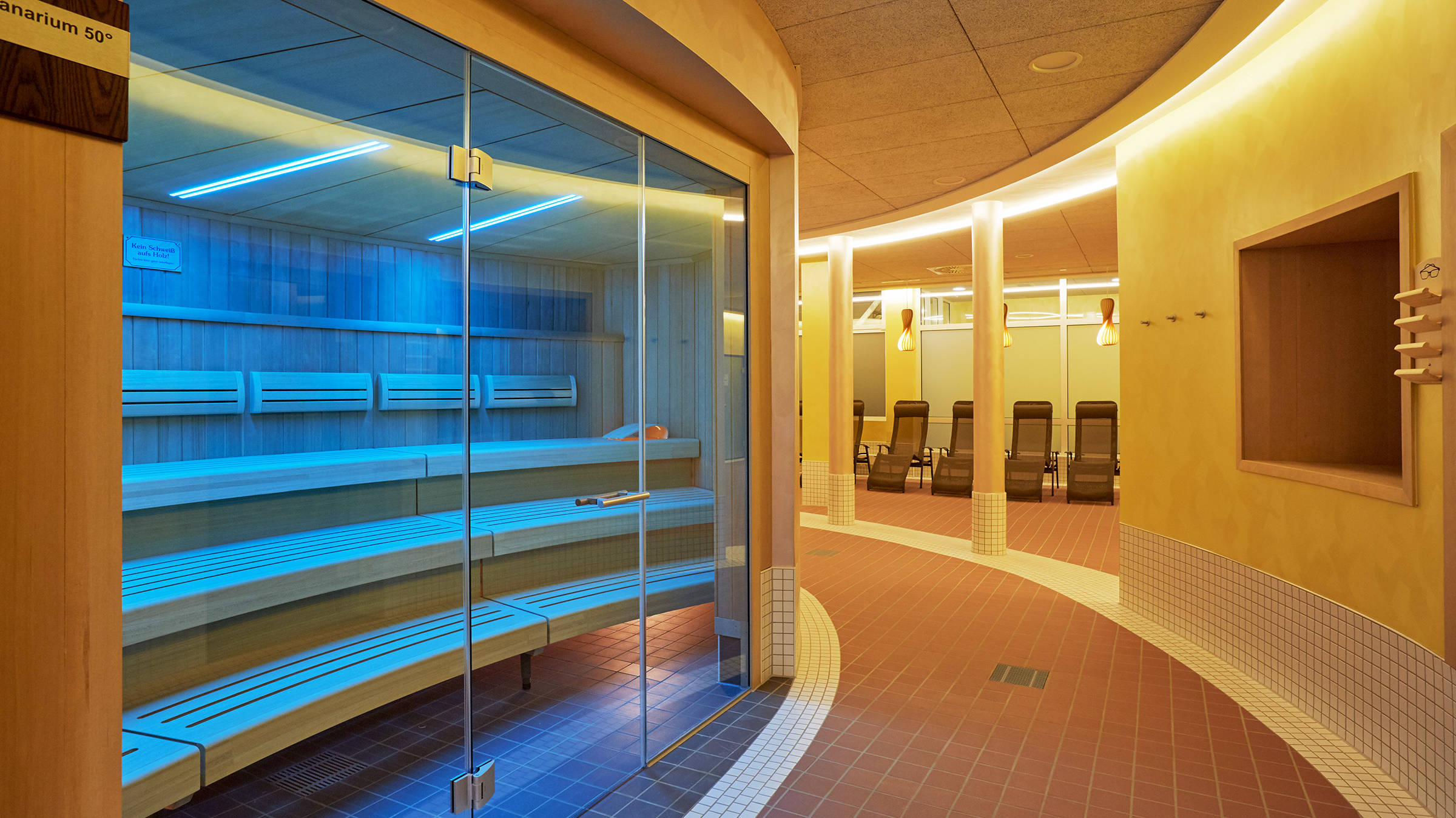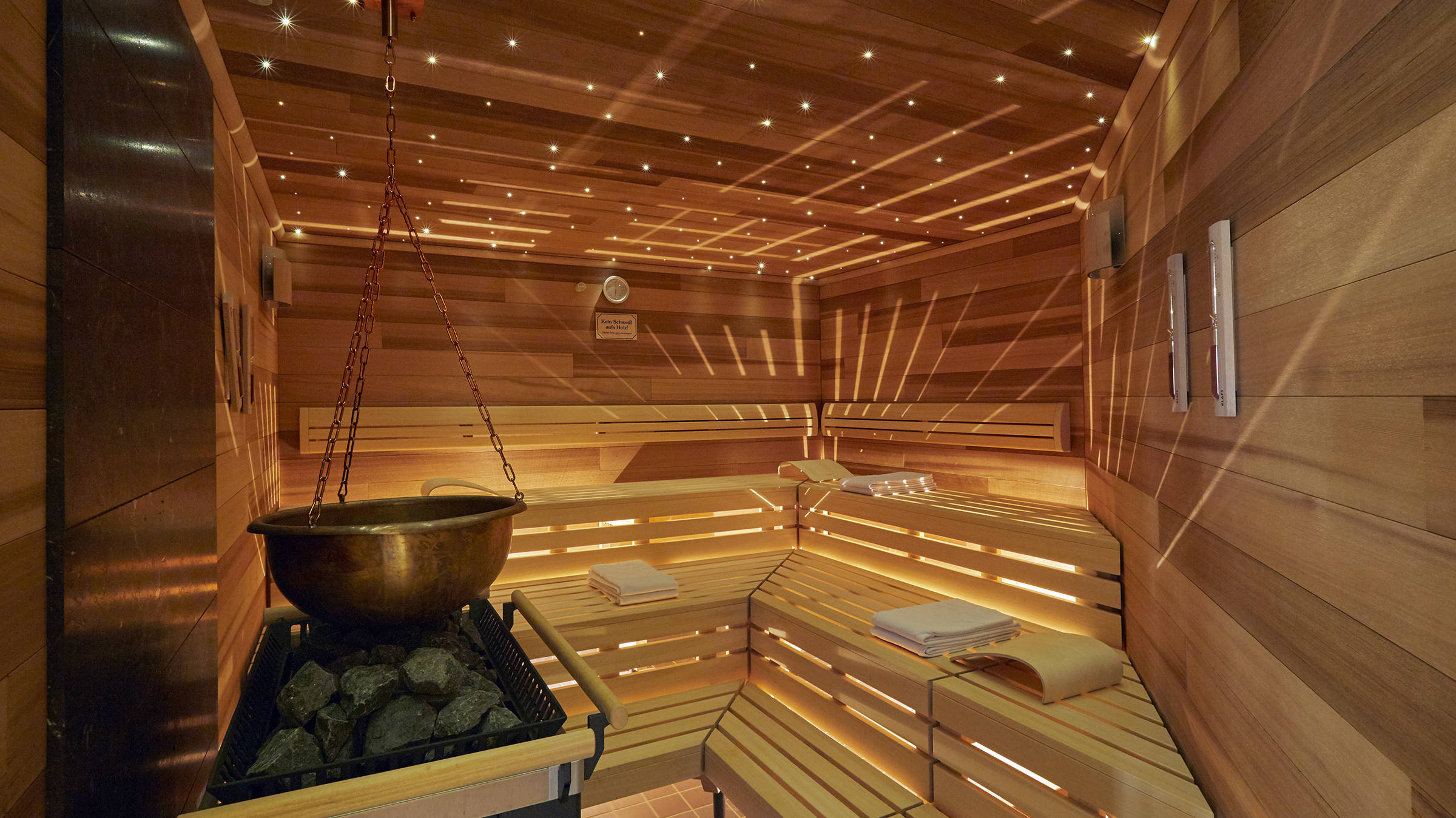 The massage area offers natural therapies. With our trained physiotherapists and massage therapists you can increase the effectiveness of your treatment with a massage, a therapy against muscle stiffness, or even a relaxing jacuzzi.
The sauna area offers the ultimate in relaxation through various Finnish saunas at different temperatures, aroma steam rooms, and the Serail steam room. In the Serail steam room, your body is covered in a thin coating of healing earth, which is softened by the warm (45 degrees), very humid air, and which works to stimulate your metabolism. The sauna area also includes a relaxarium, a quiet room, and an outdoor courtyard. The minimum age for entry is 12 years, and 12 to 16 year olds must be accompanied by an adult.
With its curved design, glass dome and palm trees, the indoor pool invites guests to enjoy a refreshing dip in tropical surroundings. Children under 13 must be accompanied by an adult who knows how to swim.
The spacious fitness area offers direct access to the outdoor terrace, and is equipped with a variety of training and resistance machines.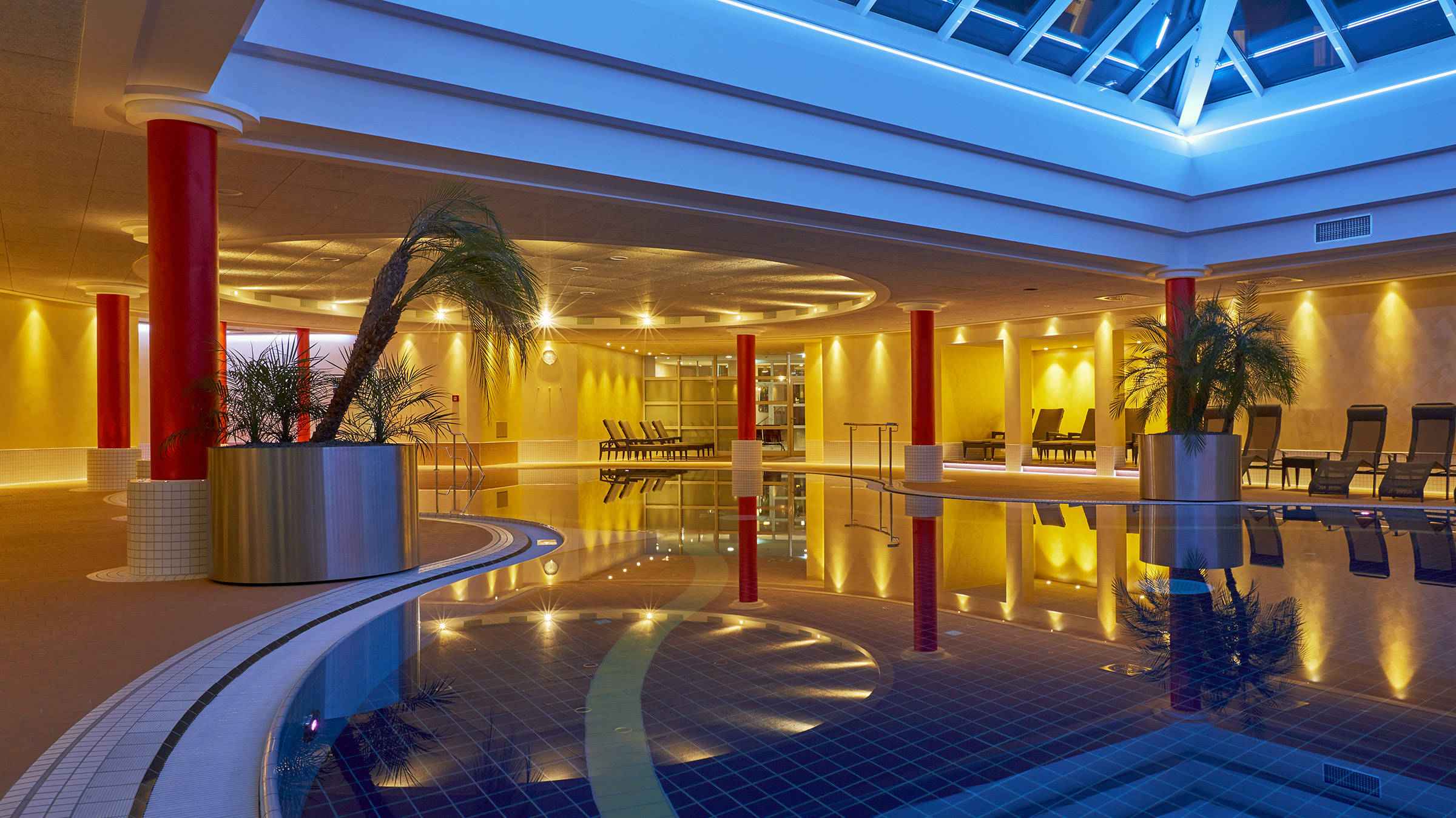 ---
Pictures of the wellness area