Enjoy a time-out just the way you want
If you've been out hiking in the fresh air all day and have tired yourself out, or if you'd just like to forget about the weather and do something nice, the spa area in the HYPERION Hotel Garmisch-Partenkirchen provides plenty of opportunity.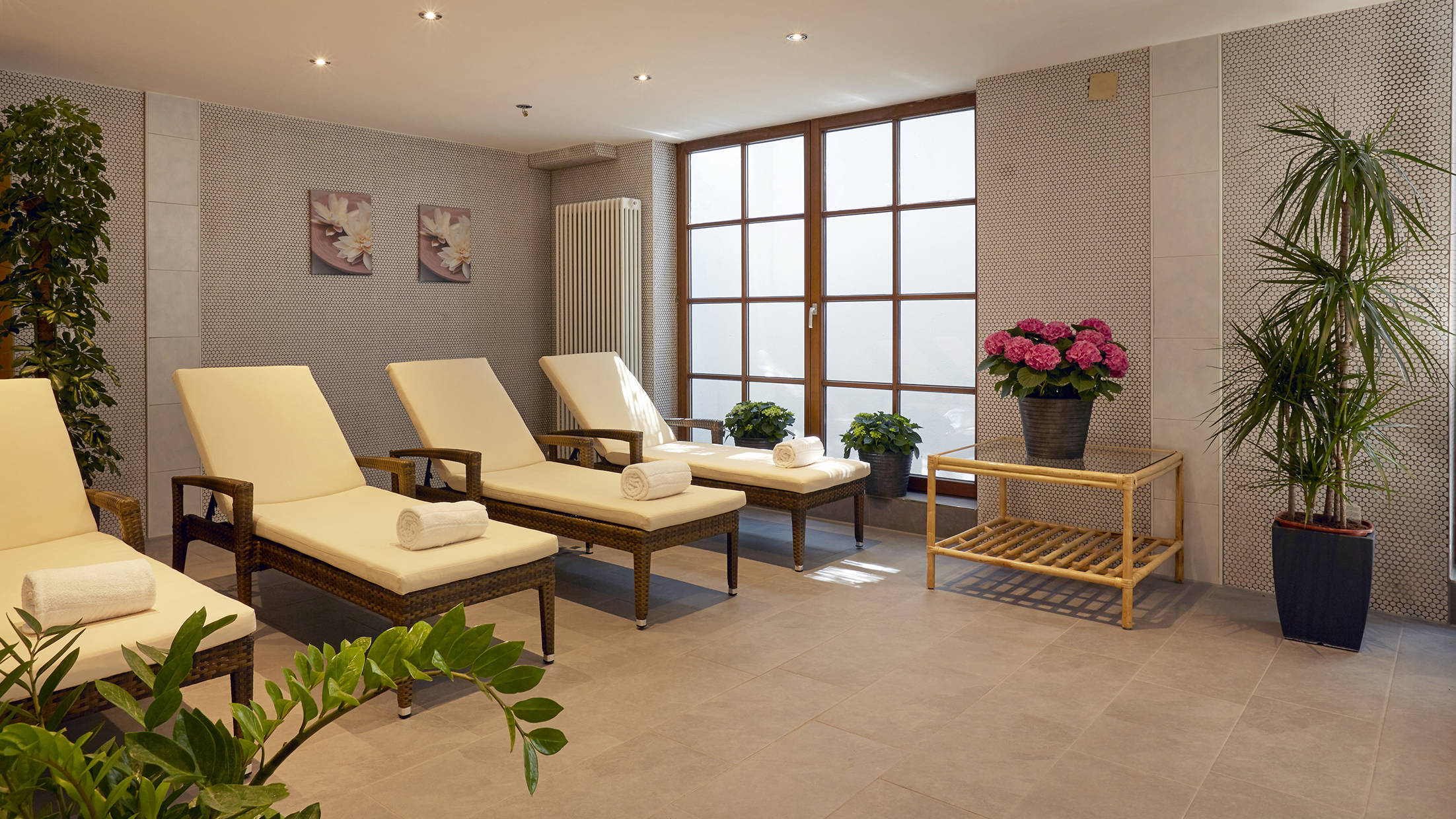 The hotel's own indoor pool is located in a swimming pavilion with floor-level panoramic windows and sun loungers; the perfect place to relax in the pleasantly heated mountain water and swim a few lengths. Or head to the fitness studio for some gentle exercise or a training session.
The Finnish sauna and Roman steam bath, on the other hand, offer feel-good warmth and deep relaxation. If the sauna isn't really your thing, the HYPERION Hotel Garmisch-Partenkirchen also has an infrared cabin and hydrojet massage couch. Decide on the spot what suits your mood, and make the most of it!
At the HYPERION Hotel Garmisch-Partenkirchen, you can also treat your body to a range of spa and beauty treatments. Choose from a variety of massages and cosmetic treatments and, in harmony with the surrounding nature, let them round off your feel-good experience. The team is happy to tailor a package to your desires, including massages, spa treatments, peelings, make-up sessions and manicures.
Simply let go and forget about everyday life!