MICE in the Hyperion Hotel Hamburg
The Hyperion Hotel Hamburg offers 10 conference and meeting rooms, some of which can be combined to create larger spaces. The largest available space measure 325 square metres and is thus also suitable for events with a large number of guests.
The conference foyer, measuring more than 500 square metres, is ideal for receptions and breaks. Elegant seating and subtle lighting create a welcoming atmosphere.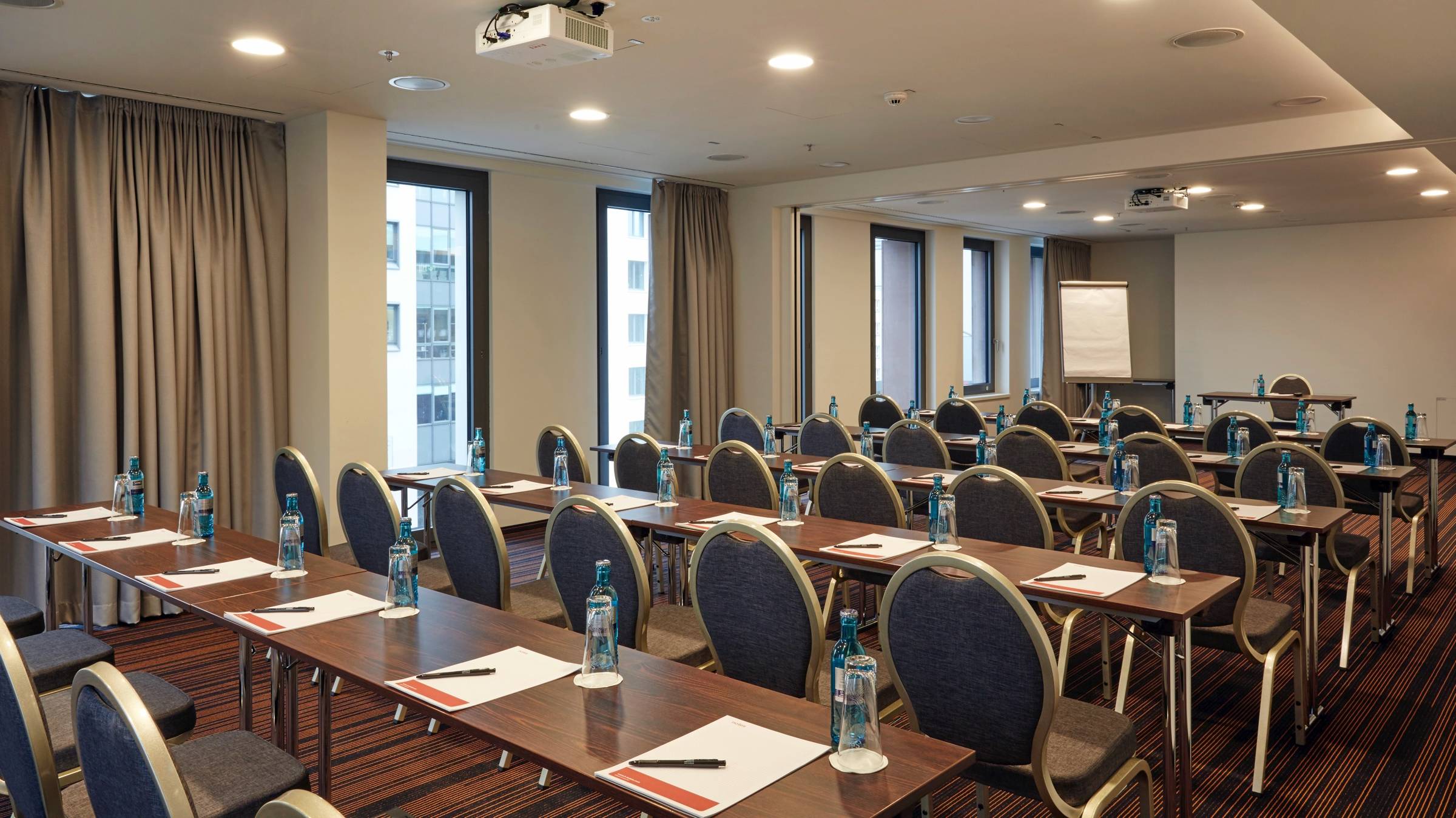 ---

Conferences, meetings and events with H-Hotels
✓ 10 to 1,500 people: tailor-made for you
✓ Planning & Implementation: all-round carefree from A to Z
✓ Top price-performance: low-priced offers with the highest quality
---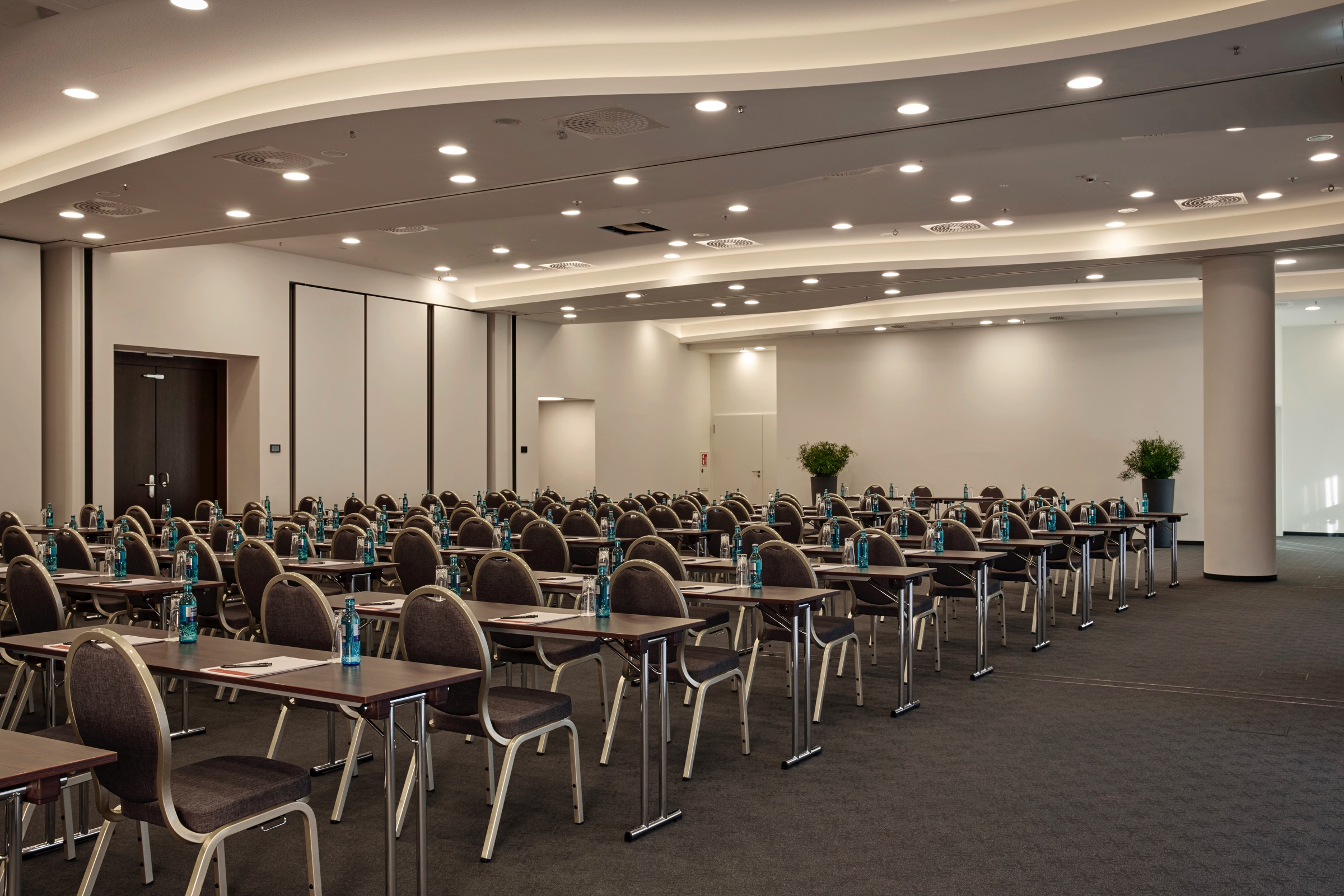 Cakes, yoghurt, fruit and savoury snacks are provided during breaks. Of course, tea and coffee are also provided. For lunch, guests can enjoy a buffet with a wide range of seasonal dishes.
All event rooms in the Hyperion Hotel Hamburg are equipped with air conditioning, WiFi Internet access, and state-of-the-art conference technology. The ceiling-height windows ensure ample daylight, but rooms can also be darkened if required. Mineral water and apple juice are provided.
The professional events team from the Hyperion Hotel Hamburg ensures the smooth running of your event, accompanying you from the planning stages right through to its successful implementation.
You can round your event off in style in the eleventh floor bar, enjoying a cocktail as you look out over the city skyline.
Meeting request in the hotel
---