Foglaljon apartmanokat online
Foglaljon szállást egy apartmanban Németország és Svájc legszebb üdülőterületein a www.h-hotels.com oldalán.
Akár a Lago Maggiore, a Balti-tenger, vagy a Türingiai erdő - nálunk néhány kattintással megtalálja a megfelelő szállást.
Ob Lago Maggiore, Ostsee oder Thüringer Wald - bei uns finden Sie mit wenigen Klicks Ihr passendes Unterkunft.
Használja ki hozzá a Korai foglalás kedvezményt és a vonzó kedvezményes időszakokat.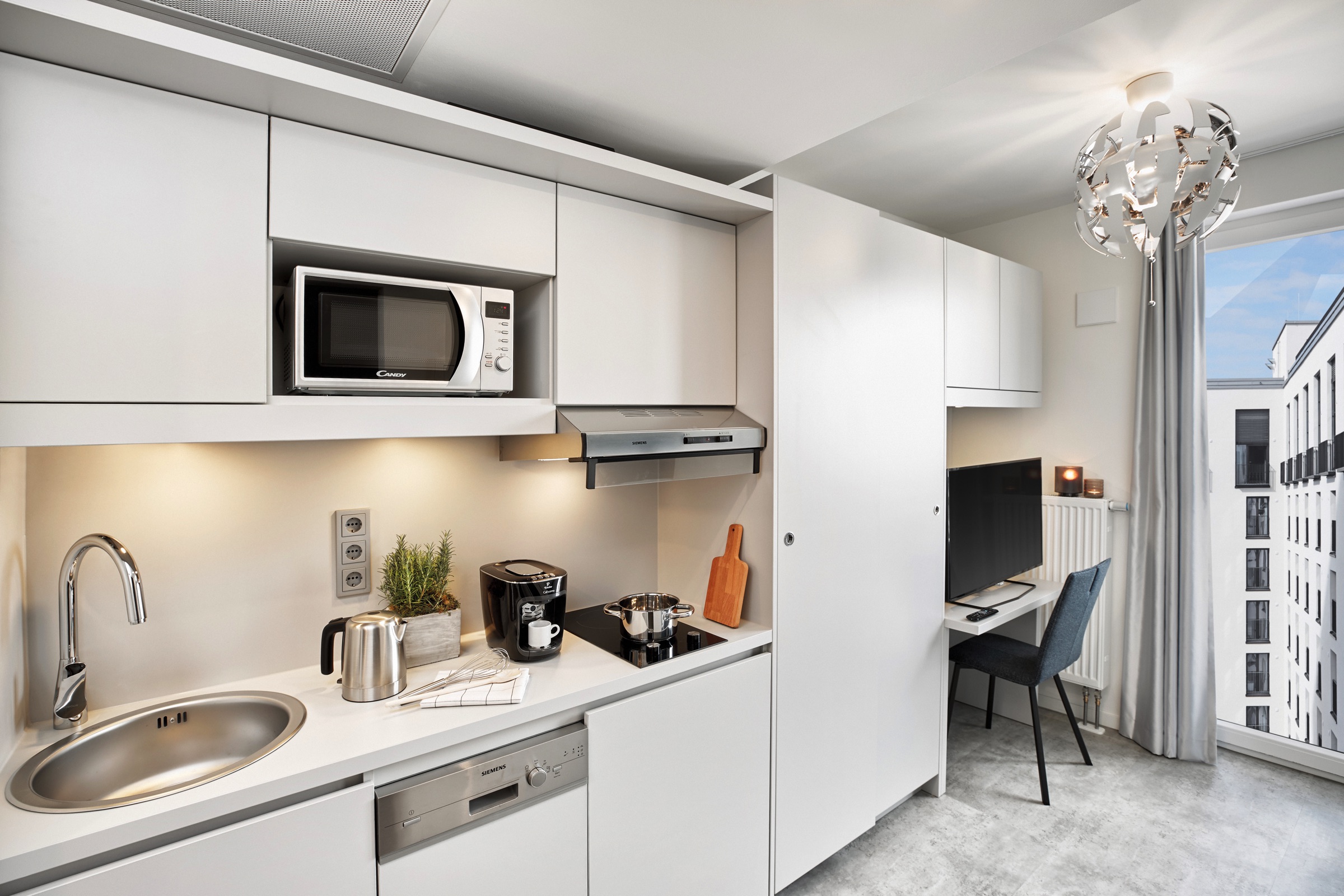 ---
München
H.ome Serviced Apartments München
Our Boardinghouse München, offering 105 modern flats, awaits you in the immediate vicinity of the Olympiapark. Whether you're planning a short city break or a longer stay: enjoy the independence of a holiday flat combined with the comfort of a hotel. Our guests benefit from the service and restaurant of the neighbouring H2 Hotel München Olympiapark. With direct underground connections to the city centre, the airport and the trade fair, the Boardinghouse offers ideal conditions for city tourists and business travellers.
Engelberg
H+ Hotel & SPA Engelberg
Our 4 star hotel lies in the centre of Engelberg. The summer and winter holiday paradise sits 1059 metres above sea level. Hikers, mountaineers, mountain bikers and skiers all love it here! 128 bedrooms, of which 32 are 2-room apartments, have a balcony with a fantastic panoramic view of the mountains. You can also rest and relax in the wellness...
Friedrichroda
H+ Hotel & SPA Friedrichroda
Natural therapy in the Thuringian Forest: Our hotel is situated in an idyllic location on the sunny side of the Rennsteig right next to the spa park. Wellness and beauty, relaxation and refreshment are all to be found in the 1600 m² wellness area with its indoor pool.
Koserow - Usedom
H+ Hotel Ferienpark Usedom
Nestled in the Küstenwald Forest, a short walk from the H+ Hotel Ferienpark in Usedom leads you to the sandy beach on the Baltic Sea. Enjoy a long walk, swimming in the Baltic Sea or simply soaking up the sun on the beach.
Willingen
H+ Hotel Willingen
Our superior hotel in Willingen lies nestled in the picturesque green hills of Hochsauerland. 100 comfortable bedrooms encourage you to relax and there are many sporting and leisure opportunities. There is a relaxing leisure area with indoor swimming pool, sauna and steam bath.
Locarno
H4 Hotel Arcadia Locarno
Welcome to a children's paradise! Our 4 star hotel lies on the lake promenade in Locarno is only separated from Lake Maggiore by the lakeside road. Close by is the dock and the famous "piazza grande" as well as the centre of Locarno. This hotel for children has 90 bedrooms as well as one and two-room apartments. There is a pool in the garden...
Herrenberg-Stuttgart
H+ Hotel Stuttgart Herrenberg
Close to the region's capital city of Stuttgart, in an idyllic location nestled at the foot of the Schönbuch nature park in the heart of the Gaeu area, lies the charming town of Herrenberg and our 4 star hotel with 158 bedrooms and maisonette suites. We serve local and international specialities in two restaurants and an exclusive cocktail bar.
Niedernhausen
H+ Hotel Wiesbaden Niedernhausen
Our comfortable 4 star hotel lies in a quiet location near the Taunus forests. Niedernhausen is a tranquil community, yet close to all three of the Rhine Main area's large cities. The great location and beautiful landscape make the ideal starting point for many excursions.