Hygiene standards at H-Hotels.com
---
Hygiene in the restaurant and banquet areas
In all restaurant and bar areas there is a minimum distance of 1.5 meters between tables and chairs. Furthermore, the maximum capacity of the restaurant areas is not exceeded. To that end, the appropriate warning signs for the distance rule will also be installed.
All sales and service desks will be equipped with a Plexiglas divider. The service employees will always wear gloves as well as mouth and nose protection.
All work equipment and surfaces will be properly cleaned and disinfected on a regular basis. Our employees will document the disinfection and cleaning measures.
In the conference areas, the maximum possible occupancy numbers are adjusted to the applicable distance rules. Disinfectants and wipes will be available in the meeting rooms. Furthermore, the breaks for the different events will be coordinated so that the maximum number of persons in the break room is not exceeded.
If you use room service, the service employee will place the tray or the cart in front of the room door. Once you have consumed your meal, please inform the front desk and place the tray or cart in front of the door again for pick-up.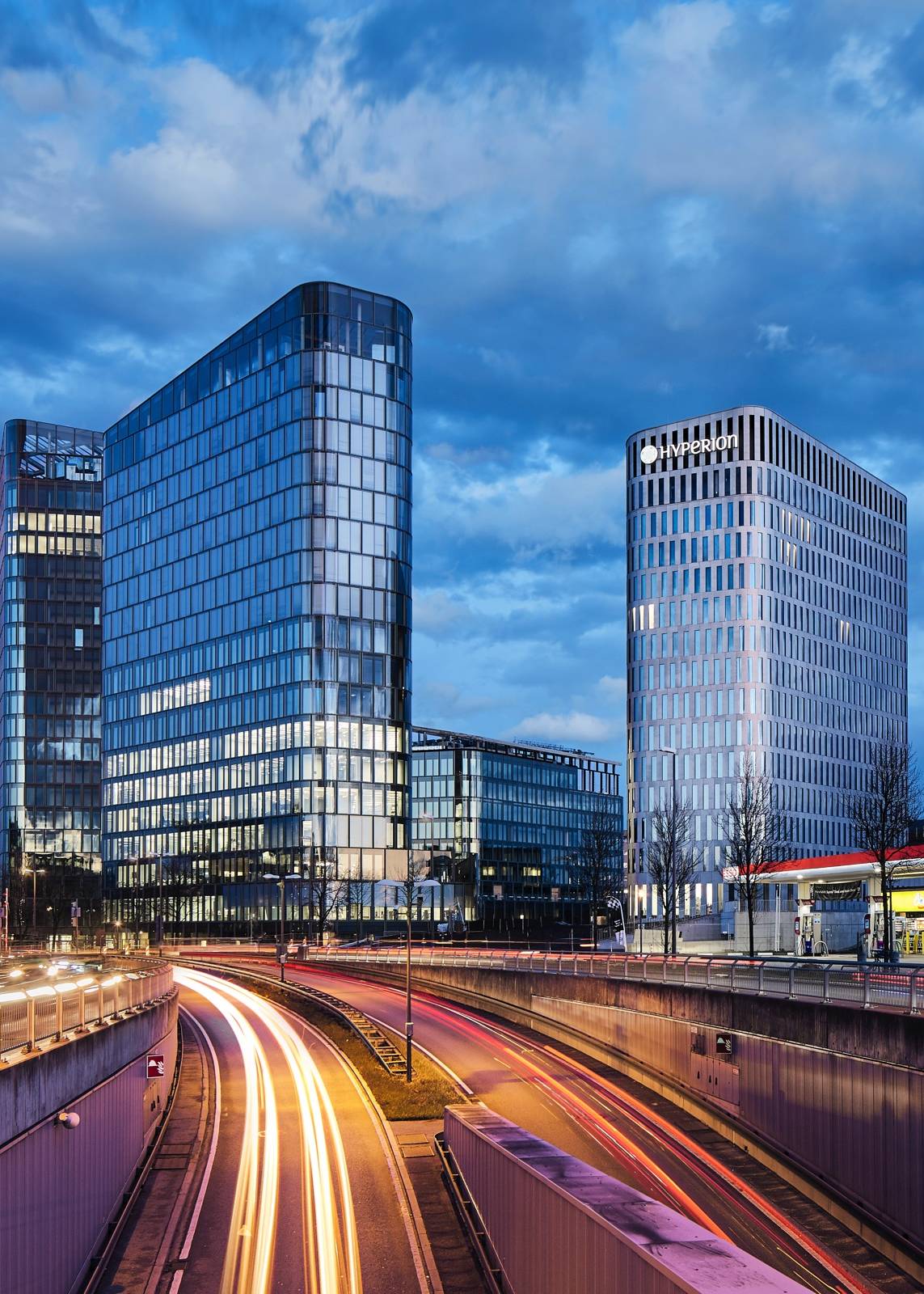 ---
Public areas, guest rooms and lifts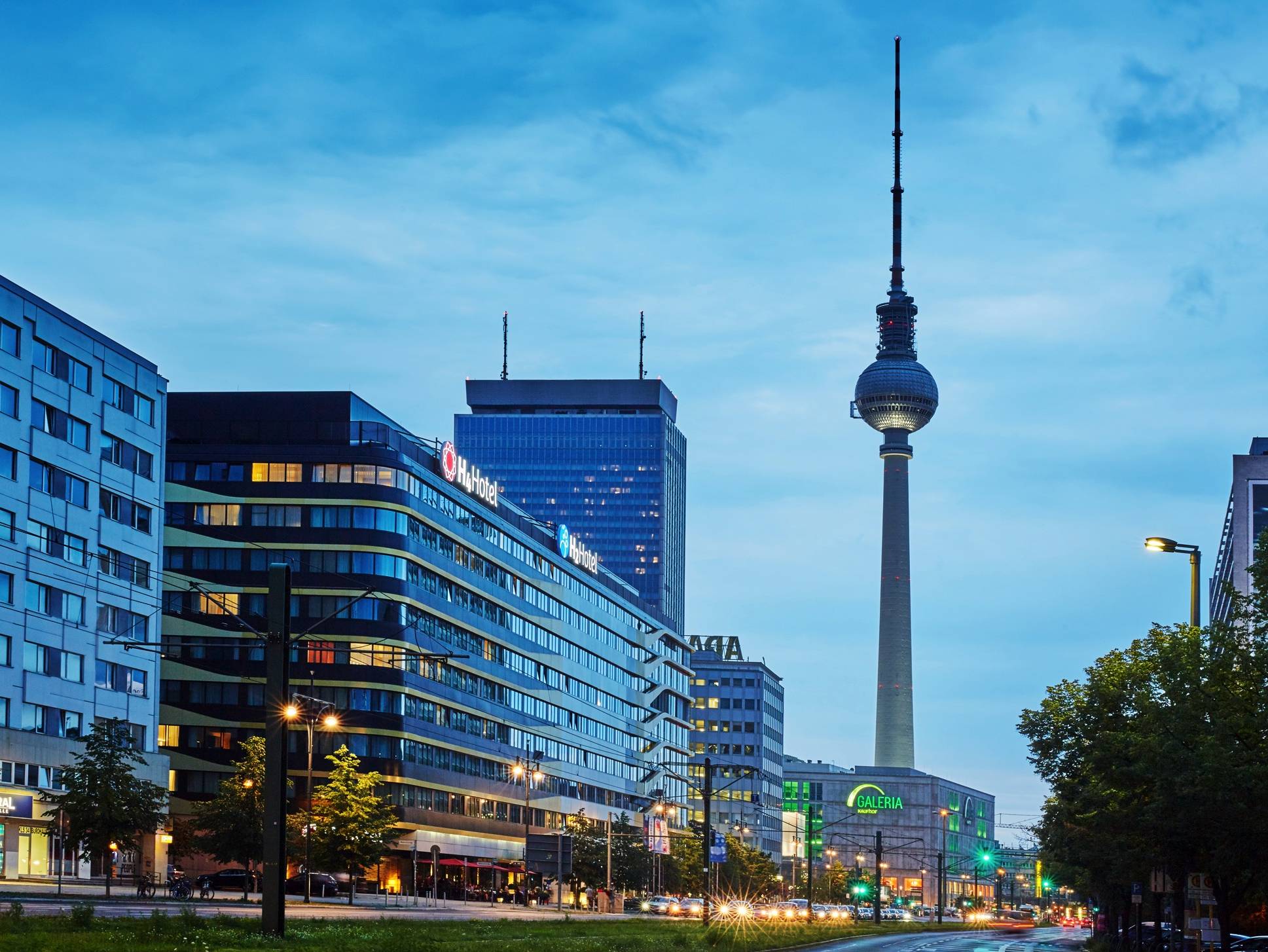 The reception areas are fitted with a Perspex screen. The service staff wear gloves at all times, as well as face masks. Sanitiser dispensers are available in all public areas.
All public areas, such as the WCs, lifts, stair rails, doors, chairs, luggage carts and car park pay machines are cleaned and disinfected on an regular basis.
The applicable distancing regulations and the maximum occupancy number also apply to the Executive Lounge.
In the guests rooms we will be dispensing with the use of unnecessary decorative objects until further notice, e.g. decorative cushions and advertising materials such as magazines etc.
A 1.5 m social distancing rule also applies in the lifts. If this minimum distance cannot be adhered to, then the wearing of face masks is mandatory.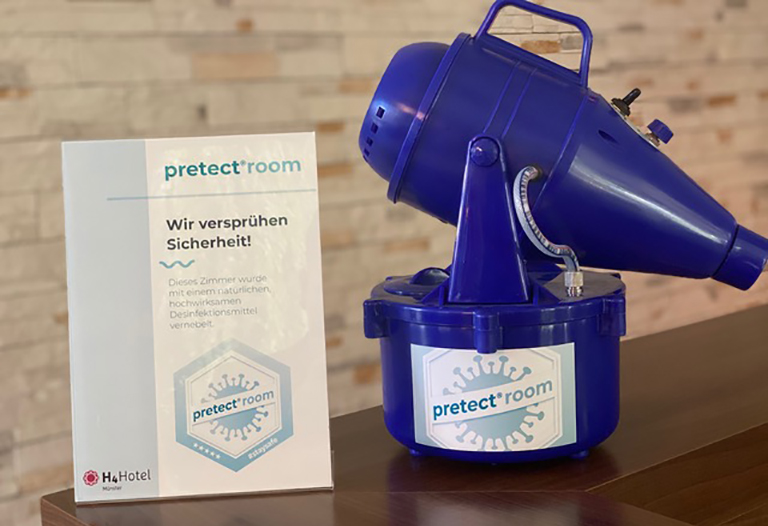 To optimally disinfect all rooms and surfaces, we will use new technologies such as electrostatic vapor machines. These sprayers enable fast, easy and thorough disinfection of all surfaces, from the lobby to the gym. Unlike manual surface disinfection, it also reaches difficult-to-access areas and fabrics and kills airborne germs. In addition, they can be used without requiring safety measures, and the rooms can continue to be used right away. The environmentally friendly disinfectant that it uses is also utilized in clinics.