For exhibition visitors and travellers on city trips
Basel is a popular destination in Switzerland that has gained international significance, especially because of its favourable location in the tri-border region where Germany, Switzerland and France meet. Many companies have a head office in the Swiss metropolis, and the city is also visited by many business travellers because of its numerous exhibitions. Our Hyperion Hotel Basel is located right by the exhibition site and is just a few minutes' walk from the Old Town, where sightseeing attractions such as the Tinguely Fountain, Basel Minster or the zoo await you.
At a height of 105 metres, our hotel isn't just an eye-catching landmark; it's also Basel's tallest inhabited building. The international airport EuroAirport Basel-Mulhouse-Freiburg is just 9 km away and can be conveniently reached by bus within 12 minutes from the main railway station.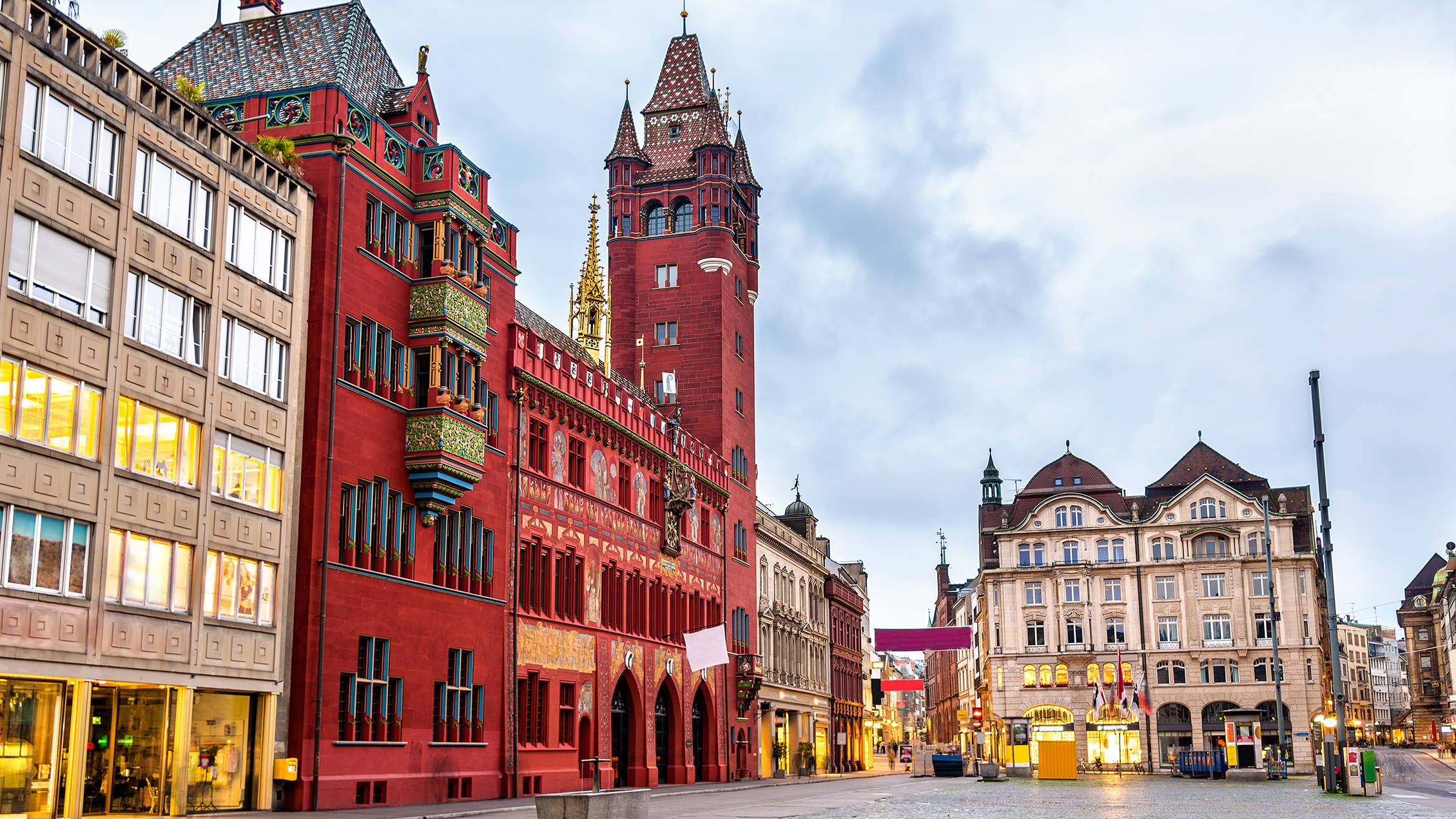 Sightseeing attractions around the Hyperion Hotel Basel
Basel is the most important exhibition centre in Switzerland, and top-class exhibitions such as Baselworld or Swissbau take place throughout the year. The Hyperion Hotel Basel offers visitors an ideal base for exhibition visits or a stroll through the nearby Old Town. There you will find the minster, built from red sandstone and colourful tiles, which is a landmark of the city. Many buildings in Basel date from the 15th century and are exceptionally well preserved. Small speciality shops also make the Old Town an experience for shoppers, and you can take a break from walking around by visiting one of the cosy cafés.
Excursions around Basel
All around Basel, there are many delightful excursion destinations that you can visit from the Hyperion Hotel Basel. We will be glad to help you with planning. Visit Augusta Raurica, the largest archaeological park in Switzerland, where you can admire a Roman house and the theatre, among other sights. From your hotel in Basel, why not make an excursion to Mulhouse in nearby France, where you can stroll through the idyllic Old Town or visit one of the technical exhibitions in the "capital of technology museums"? You can also quickly and conveniently reach Zurich, Bern or Ticino from the hotel.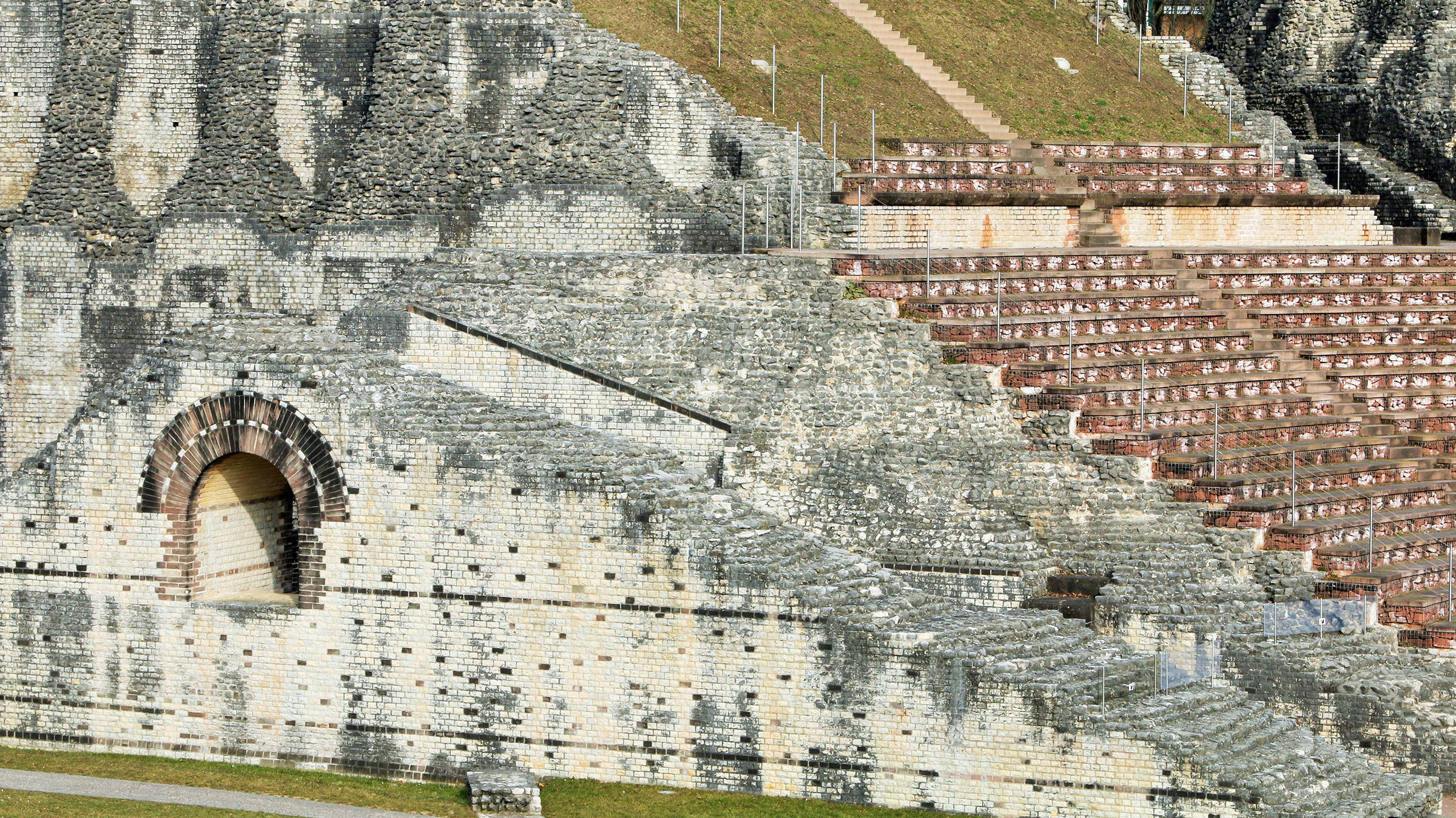 ---
As a guest at Hyperion Hotel Basel, you will receive the BaselCard upon arrival. This means you will be able to travel on public transport and use public WiFi free of charge during your stay with us. In addition, you will also get a 50% discount on entry to museums, such as the Fondation Beyeler or Augusta Raurica as well as on entry to Basel Zoo and the Basel Theater. With the BaselCard, you can discover the various attractions that Basel has to offer at a discount – no matter whether that may be a sightseeing walk around the old town, with the sightseeing bus or on the water with a boat trip down the Rhine.
---
Places of interest near the HYPERION Hotel Basel
Basel Cathedral - trademark of the city of Basel
Basel Cathedral defines the image of the city of Basel with its red sandstone, colourful brickwork and narrow towers. It was built in the Romanesque-Gothic style between 1019 and 1500. Münsterplatz, or Cathedral Square, with its canons' houses is also worth seeing. The former bishop's church is 20 minutes' walk or five minute's drive from the Hyperion Hotel Basel.
» Continue to Location & surroundings
Tinguely Fountain - machinery comes to life
The Swiss artist Jean Tinguely designed a fountain with metallic figures on the site of the old City Theatre in 1977. The water is pumped through moving parts - it hisses and sprays everywhere at once. You can get there in 20 minutes on foot or ten minutes by tram from the Hyperion Hotel Basel.

Image: City Marketing Basel
Basel Art Museum - one of the oldest collections in the world
Painted wonders in Switzerland
Basel Art Museum is Switzerland's biggest art museum and the oldest city art collection in the world. It exhibits paintings, sculptures, installations, drawings and prints from seven centuries. Basel Art Museum is 20 minutes' walk from the Hyperion Hotel Basel, or six minutes by tram.
Basel Zoo - historic yet modern
Basel Zoo is the oldest large zoo in Switzerland. Historic animal houses alternate with modern facilities. In the Africa complex you'll find hippos, zebras and ostriches in a common enclosure, as in their natural environment. It takes about a quarter of an hour to get there by tram from the Hyperion Hotel Basel.
Augusta Raurica – Roman excavation site
Augusta Raurica is a Roman settlement east of Basel, and today it is the biggest archaeological park in Switzerland. You can visit sites including a theatre, a temple and various private buildings. A museum complements the excavation sites. You should allow 15 minutes to get there from the Hyperion Hotel Basel by car.
» Continue to Location & surroundings