Time for reflection and relaxation
The regeneration of body and mind are accorded just as much attention as adequate exercise and healthful food during a health resort stay. Königshof Health & View Oberstaufen has an attractive SPA and rest area for this purpose. Relax whilst swimming in the pool, taking in panoramic views of the surrounding mountains, or take time to really unwind in the sauna or infrared cabin. Why not go out into the idyllic nature garden for some fresh air? It´s easy to concentrate on your own well-being whilst appreciating Allgäu mountain scenery.
Regular sauna sessions fortify the immune system, and are a useful addition to your sports activities. The high humidity levels created in steam baths makes bathers perspire at temperatures between 45 and 55 degrees. In contrast, the Finnish sauna functions with a dry heat. In between sauna sessions, relax in the attractively designed rest area at the Oberstaufen Hotel Resort, thinking about nothing, or meditating. An infrared cabin is also available for use at Königshof Health & View Oberstaufen. The radiation´s deep heat promotes the blood circulation, relaxes muscles and stimulates the metabolism.
Swimming is considered is especially easy on the joints, boosting the circulation and burning up extra calories. Königshof Health & View Oberstaufen invites you to use its pool as part of your exercise regimen. The pool measures 8.75 x 3.75 metres and is 1.40 metres deep. Water temperatures of 30 degrees are perfect for swimming, making you feel wonderfully at ease. Take time during your swim to admire the gorgeous Allgäu mountains through the large panorama windows. Relax loungers are ready for you to rest on in between swims.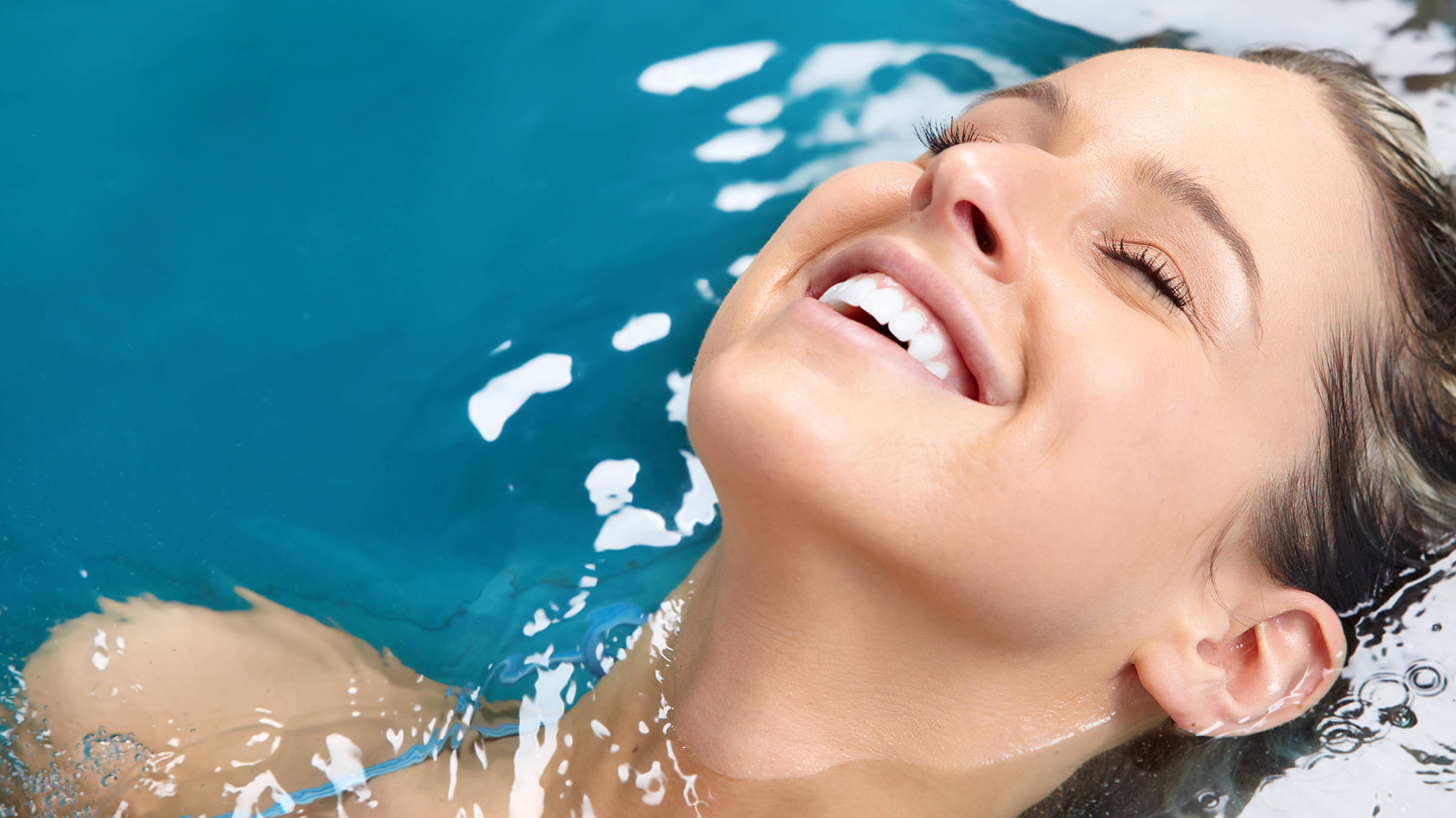 Relax under the trees and listen to the birdsong. Our nature garden is an idyllic place of retreat. Practising daily sports, meditating or just admiring the beautiful mountains - whatever you do, you´ll feel completely fine here. The healthful mountain climate enhances the effect, and you´ll feel energised after a brief time in the garden at Königshof Health & View Oberstaufen.
---
Further therapy offers in the Königshof Health & View Oberstaufen