Conference centre offering a range of amenities
Spread out over more than 1000 sqm, the H4 Hotel Leipzig offers a conference centre suitable for a variety of events. It is linked to the rest of the hotel via an illuminated walkway. Fifteen event spaces offer the perfect surroundings for anything from an intimate meeting to larger-scale events. Rooms can be cleverly combined to accommodate banquets for up to 650 people or film screenings for up to 900 people.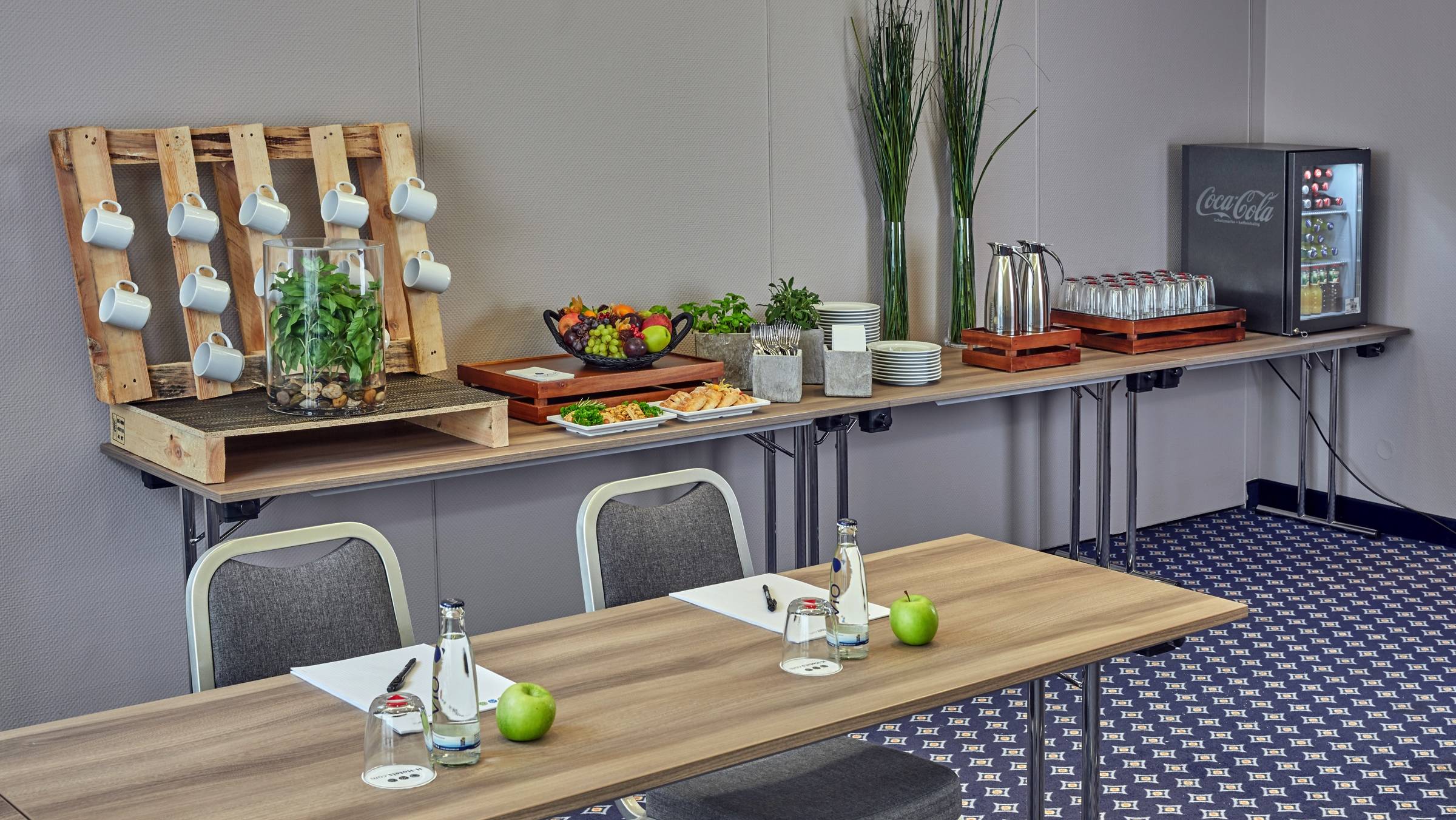 ---

Conferences, meetings and events with H-Hotels
✓ 10 to 1,500 people: tailor-made for you
✓ Planning & Implementation: all-round carefree from A to Z
✓ Top price-performance: low-priced offers with the highest quality
---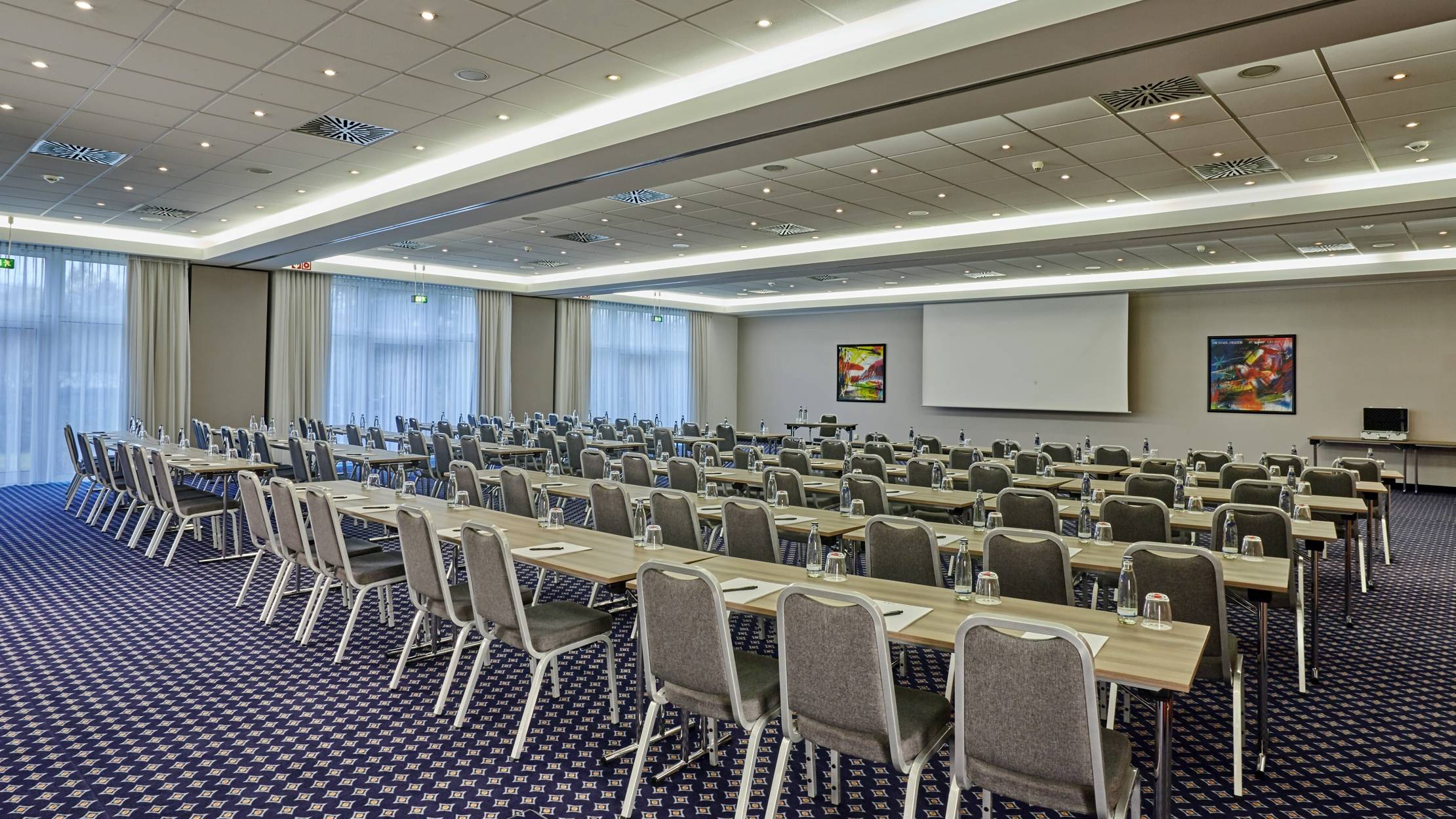 The spacious foyer is particularly suitable for exhibitions, receptions and fashion shows. Each meeting room offers direct access onto open-air green spaces with benches and rest areas. In the foyer, a mixture of high tables, bistro tables, and seating areas offer the perfect spot to take a break, while a tea station provides guests with hot drinks. A Wii console, a mini table tennis table and a pool table ensure a relaxed environment during breaks.
The reception at the H4 Hotel Leipzig provides business services such as photocopying, faxing, and much more. You can also book a suitable accompanying programme for your event right here at the hotel. There are two PC terminals and two printers in the lobby, and Wifi Internet access is provided inclusive.
The H4 Hotel Leipzig's catering service also ensures the physical wellbeing of your guests, even if you have chosen a venue outside of the hotel for your celebration. The hotel offers all the requisite services, from transport and equipment to expert service staff, food and beverages. Whether it's a cocktail party, a gala menu or a themed buffet, we can organise everything for you. Depending on your requirements, our team is also available for consultations and event planning.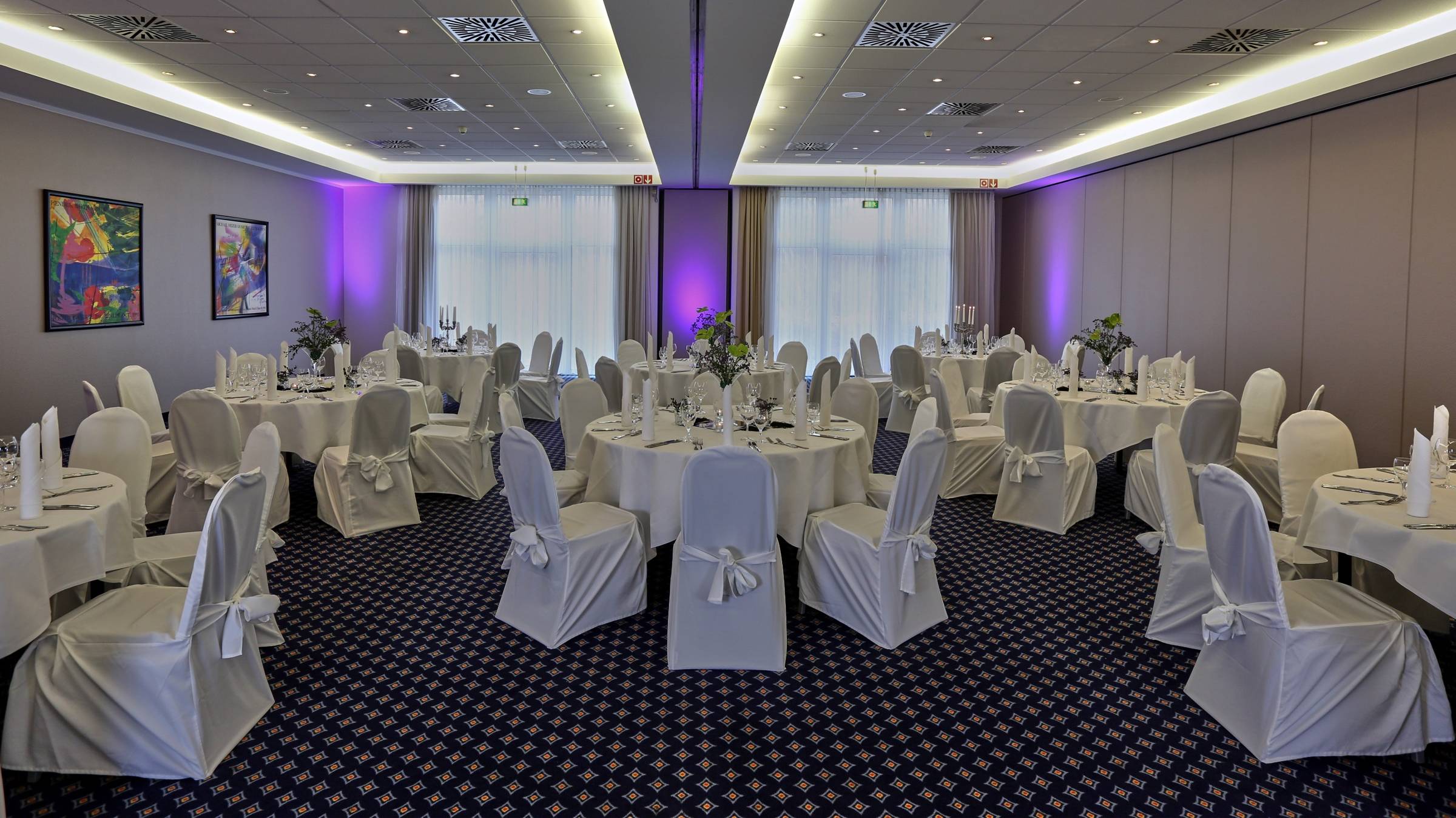 Meeting request in the hotel
---