A beautiful setting and pleasant service for meetings or celebrations
Located on the northern edge of the Harz region and thus practically in the middle of Germany, the H+ Hotel Goslar offers the ideal setting for events of all kinds. Easily accessible from every direction, yet still peaceful: the perfect spot for concentrating on work, or for family celebrations, whether large or small.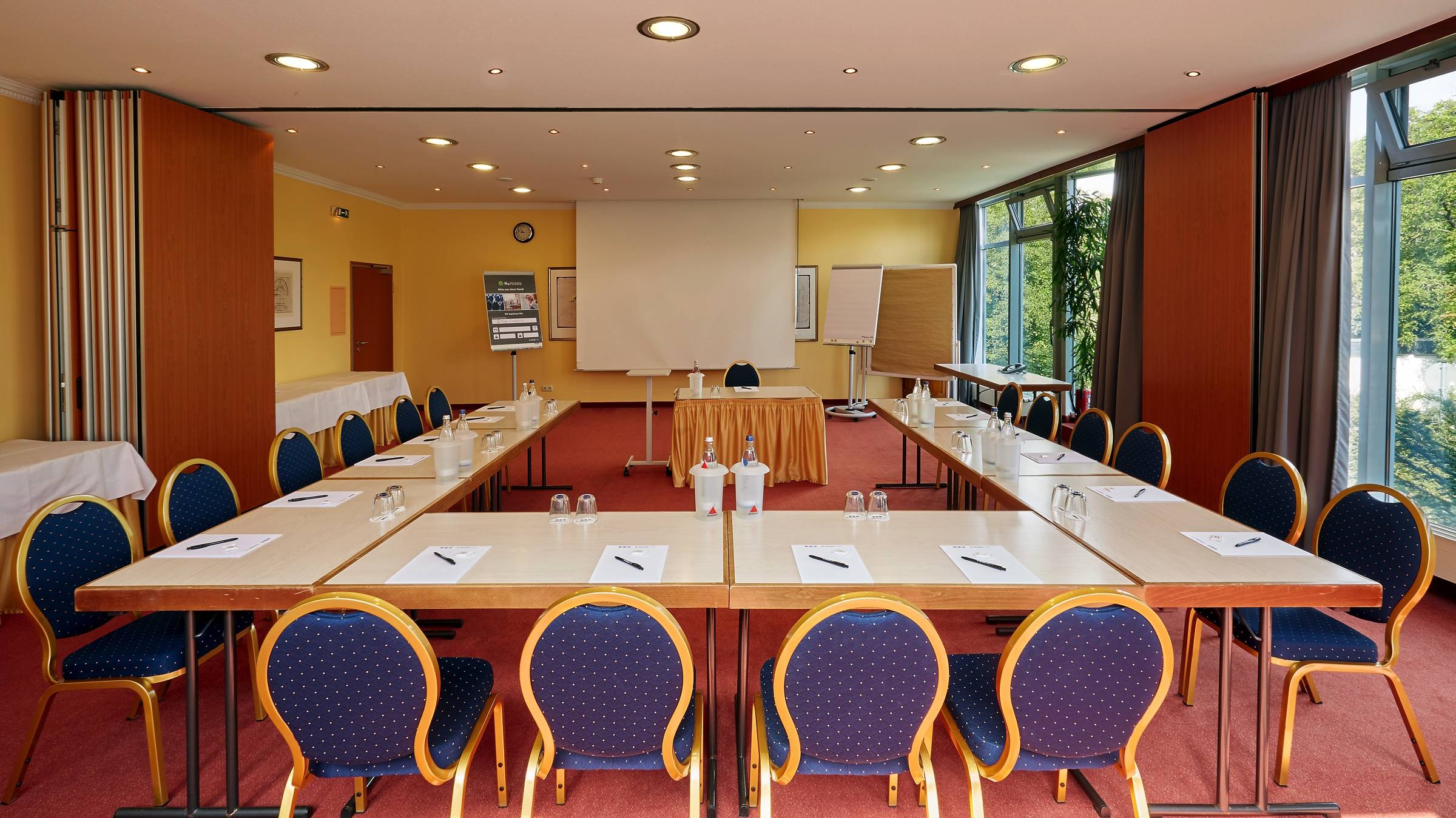 ---

Conferences, meetings and events with H-Hotels
✓ 8 to 400 people: customised for you
✓ Planning & Implementation: all-round carefree from A to Z
✓ Top price-performance: low-priced offers with the highest quality
---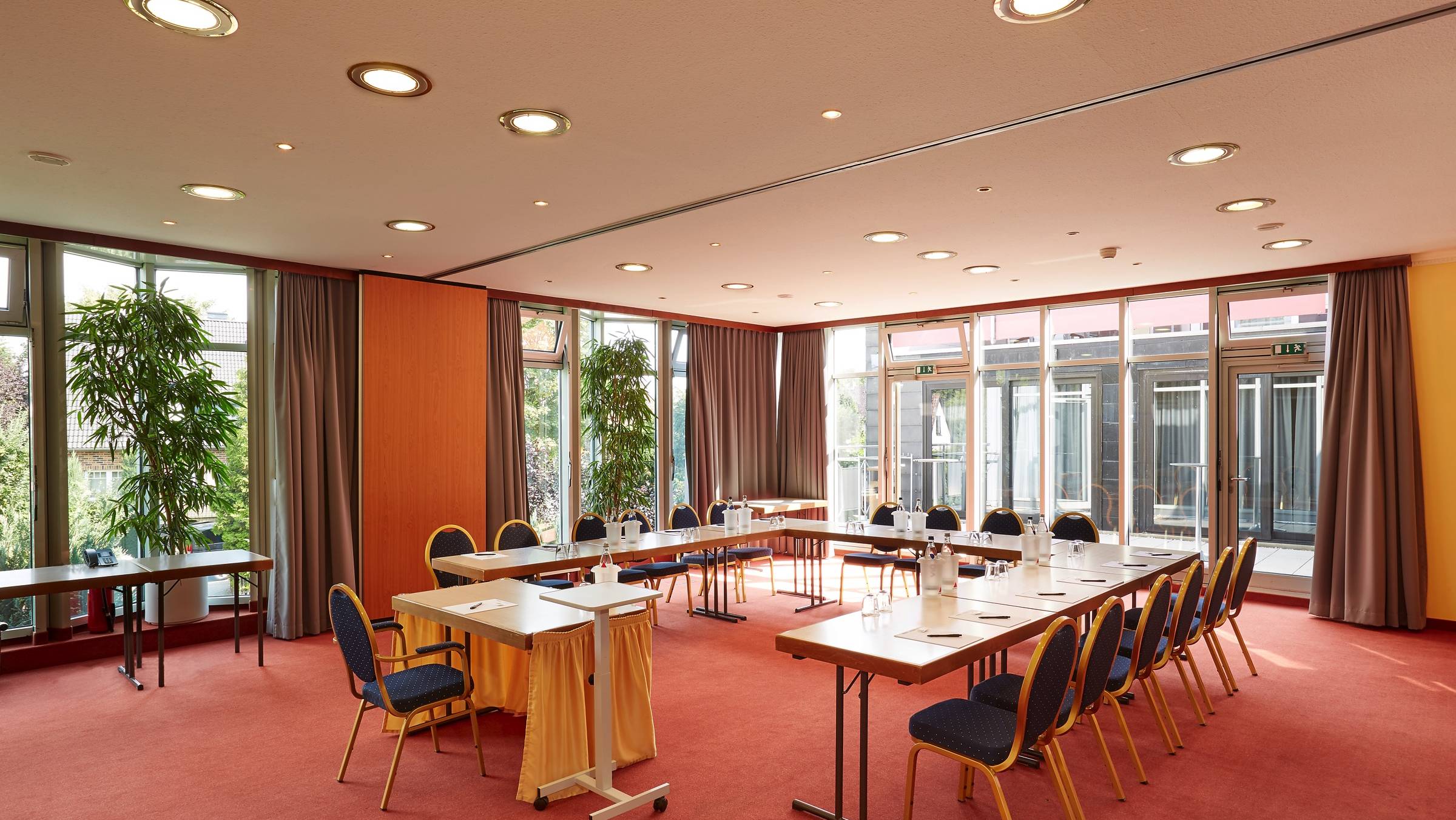 Eight variable meeting rooms can be flexibly combined to offer capacity for up to 350 people (depending on the seating arrangements), thus offering ample room for meetings, seminars and banquets. On request, the hotel's team is happy to help you with the planning of your event.
The facilities are also ideal for family celebrations. The hotel's staff are happy to help you come up with a leisure activity or sightseeing programme for a short family holiday with something to appeal to every generation.
For conferences and meetings held at the H+ Hotel Goslar, the conference foyer offers the perfect space for breaks. It has views of the hotel's garden, and tea and coffee stations are provided.
The conference service also includes photocopying, faxing and the like. A team-building or leisure programme can also be drawn up to accompany your event, with the help of local events agencies if requested.
If you're looking for a special meal to be held in a historic site in Goslar, the catering team can take care of it. On request, festivities for up to 200 people can be organised, including transport, equipment, staff, your food and beverages of choice, and even entertainment.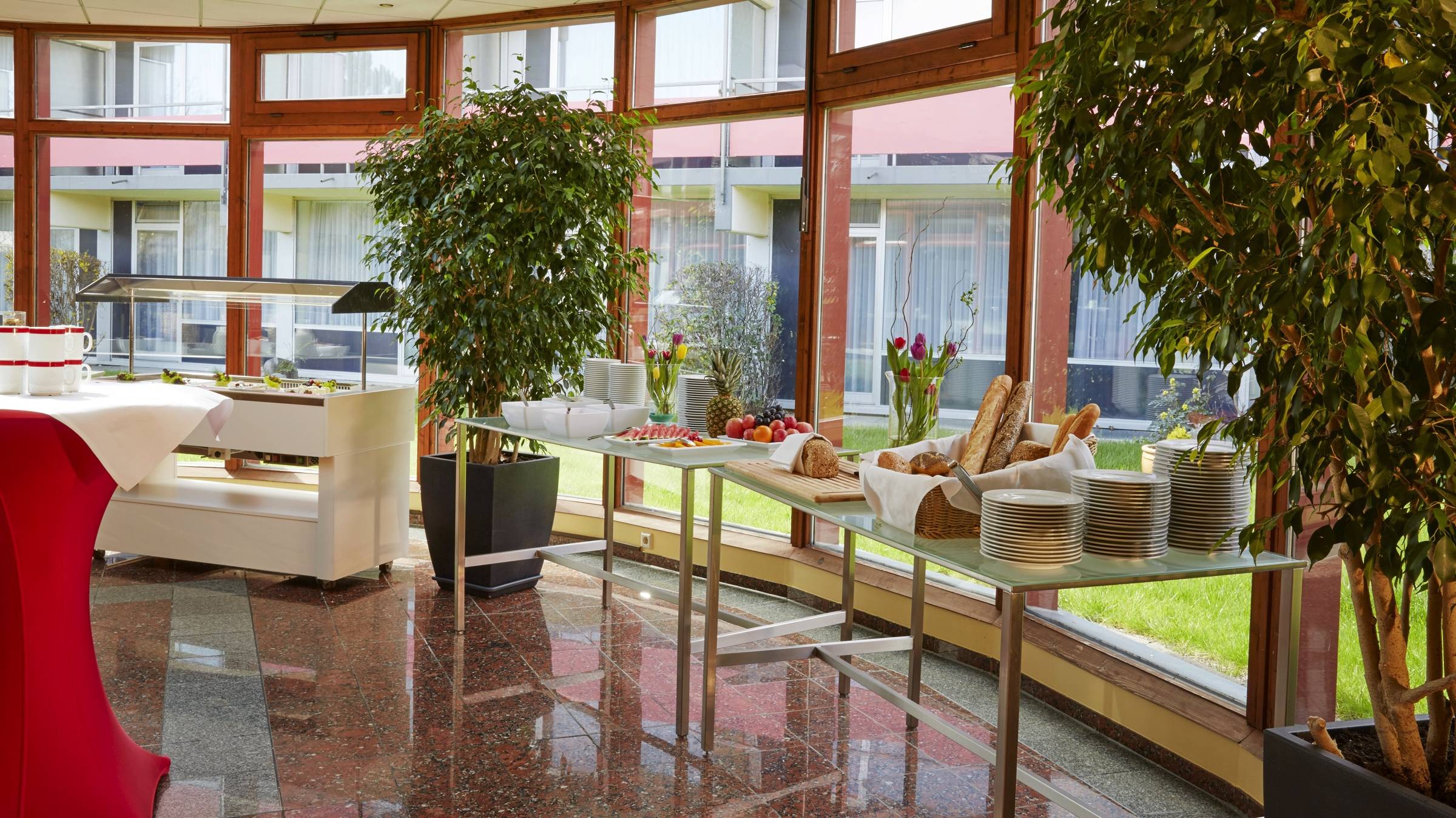 Meeting request in the hotel
---
» To the conference offers