Time for relaxation and sport
Regeneration of the body and mind plays an important role in a wellness holiday. The perfect blend of exercise and restorative relaxation is offered by the spa with pool and relaxation area, the fitness room, and the pretty natural garden at the H+ Hotel Balance Oberstaufen. Surrounded by the picturesque Allgäu mountains, self-reflection is easy here.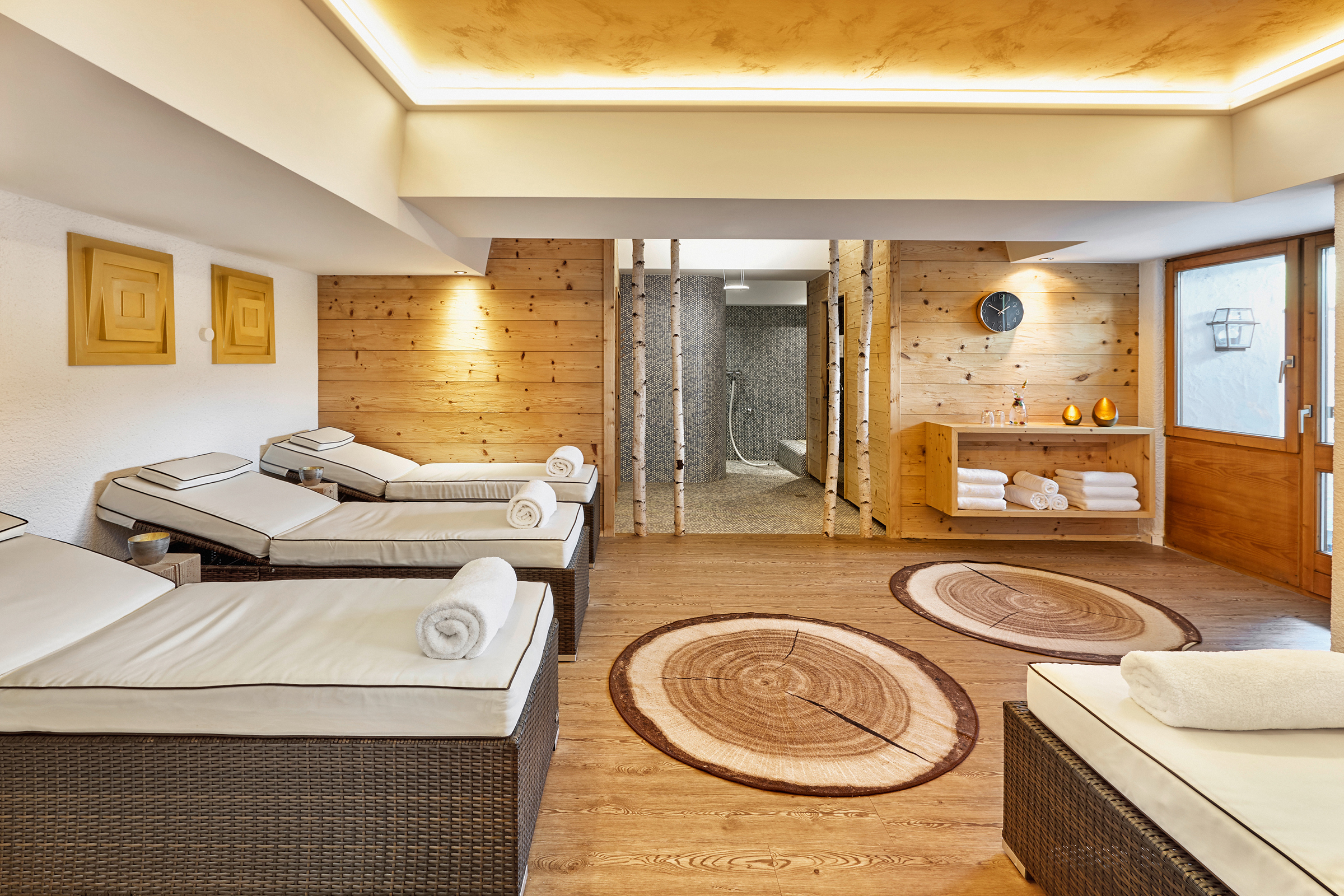 Regular sauna sessions strengthen the immune system and are a sensible addition to your sports programme. In the steam bath, the high humidity will make you sweat at temperatures between 45 and 55 degrees. Dry heat, by contrast, awaits you in the Finnish sauna. Relax between sauna sessions in the decoratively designed rest area and take time to mindfully let go and meditate! At the H+ Hotel Balance Oberstaufen, you can also use an infrared cabin. The deep heat of the rays promotes blood circulation, loosens the muscles and stimulates the metabolism.
Relax in the fresh air in the shade of the trees while listening to the chirping of the birds! Our nature garden forms an idyllic retreat immersed in nature. Whether you come for a daily sports programme, for meditation, or simply to admire the mountain panorama - here you will feel completely at ease. The high-altitude climate does the rest, allowing you to recharge your batteries in the garden of the H+ Hotel Balance Oberstaufen in no time at all.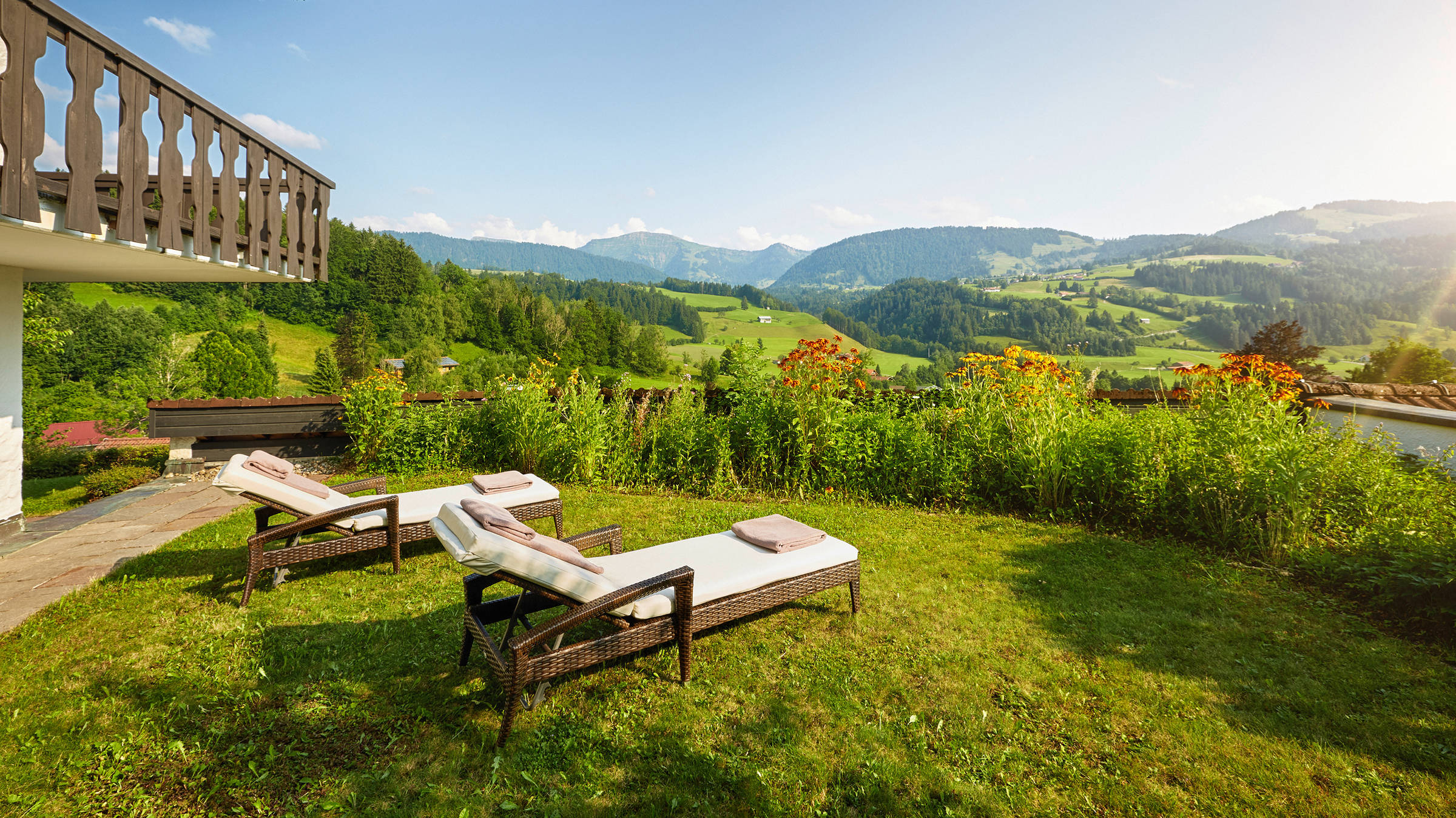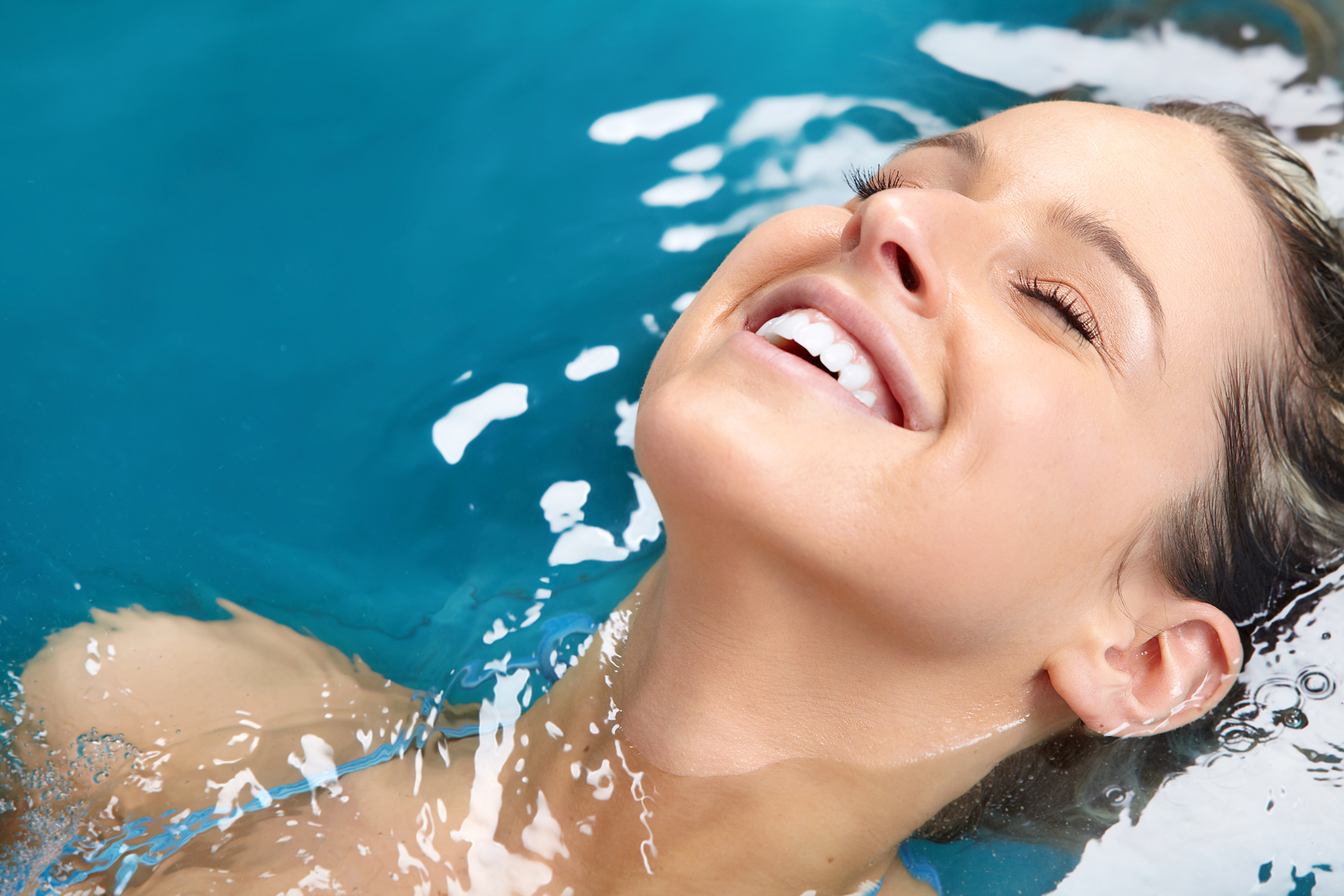 Swimming is a sport that is particularly easy on the joints - it also stimulates the circulation and boosts calorie consumption. During your wellness holiday at the H+ Hotel Balance Oberstaufen, a pool is at your disposal. The pool measures 8.75 x 3.75 metres and is 1.40 metres deep. The water temperature of 30 degrees is optimal for swimming and also ensures maximum well-being. Enjoy the beautiful view of the Allgäu Alps through the large panoramic windows while swimming or during a break on one of the relaxation loungers.
Whether you want to focus on the heart and circulation, stretching, or general/targeted muscle building: sport is fun and good for you. It's enjoyable both alone and with others, because exercising in company provides variety and exercise as well as a shared experience. Visit the fitness room at the H+ Hotel Balance Oberstaufenn - here you can enjoy a gentle exercise session or really work out and meet like-minded people. In a landscape like the Allgäu, exercise in the fresh air is also part of the sports programme: we will be happy to give you tips on hikes, Nordic walking excursions, or jogging routes in and around Oberstaufen.