'Wellness' indicates a sense of happiness.
The wellness facilities at Königshof Hotel Resort Oberstaufen promise pure relaxation. This oasis within our wellness hotel in Oberstaufen extends over 2,500m² and includes pools, saunas and much more.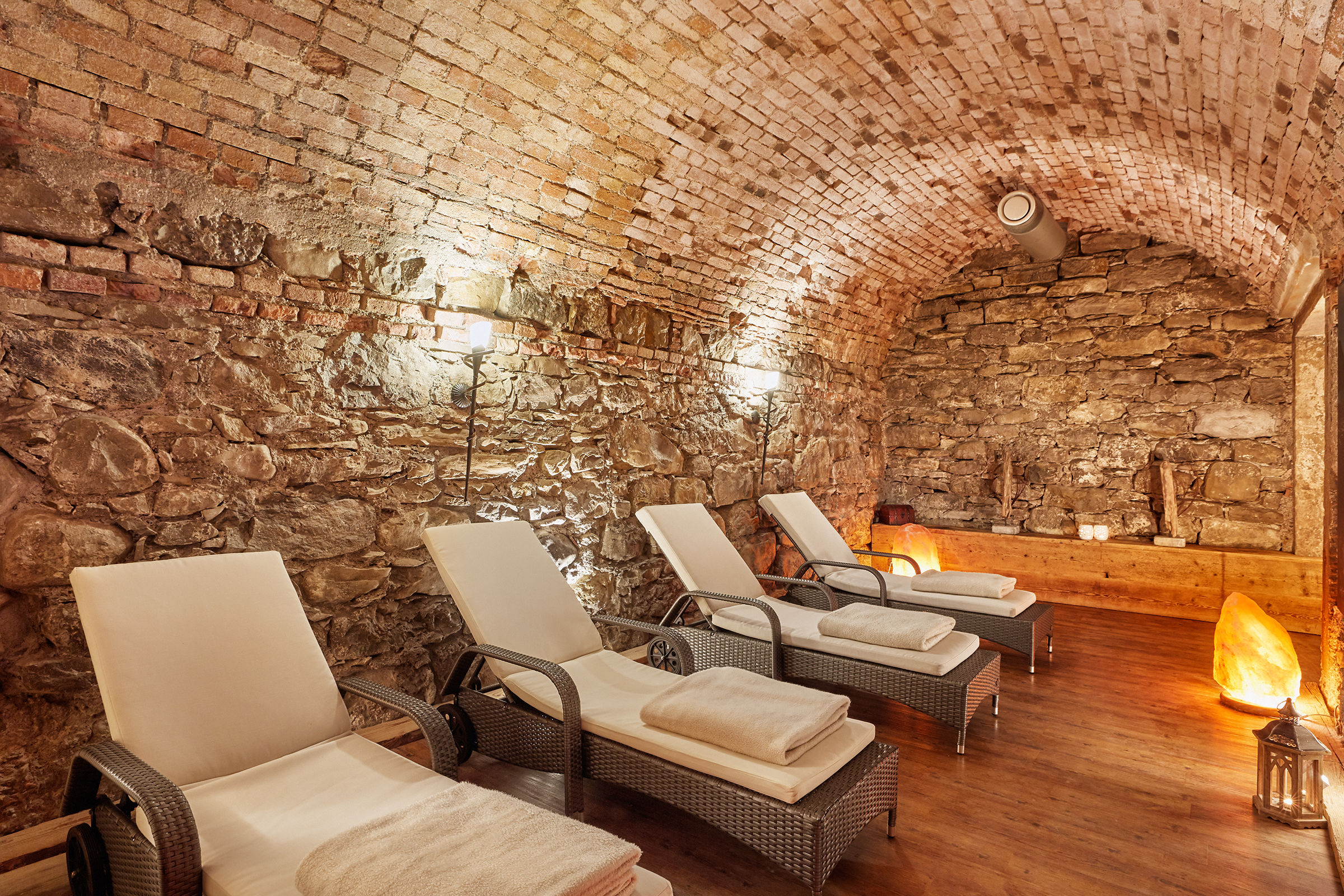 The heart of this wellness centre is its natural stone lounge, which is more than 280 years old, where recliners and soft lighting invite you to rest and relax. In addition, the lounge features three aroma steam rooms and two infrared cabins. From here, you can also reach our wellness garden.
This outdoor area offers sunbeds during summer, and invites you to take a panoramic sauna during winter, while enjoying views of Allgäu's Hochgrat. Our outdoor saunas have a temperature of 75 and 95 degrees.
Movement is good for us. Our freshwater swimming pool, at a temperature of 28 degrees, is perfect for a few relaxed lengths. If you're looking for a little more exertion, try a session in our counter-clockwise pool. Our indoor whirlpool, at 35 degrees, is great for winding down afterwards. Attached to the swimming pool is another sauna area, where a Roman steam bath and a thermium await you.
In our saltwater swimming pool, which is also at 28 degrees, salts from the Dead Sea and an especially low chlorine content have a beneficial effect on any irritated skin. In our salt grotto, you can also enjoy a quick treatment for the respiratory tract: wrap yourself up in a warm blanket and take a deep breath of the fresh, humid, and salty air.
If you have any questions about our wellness facilities, massages, and cosmetic products, please visit our spa reception at Königshof Hotel Resort Oberstaufen . Here, you can also receive plenty of advice on your personal wellness programme.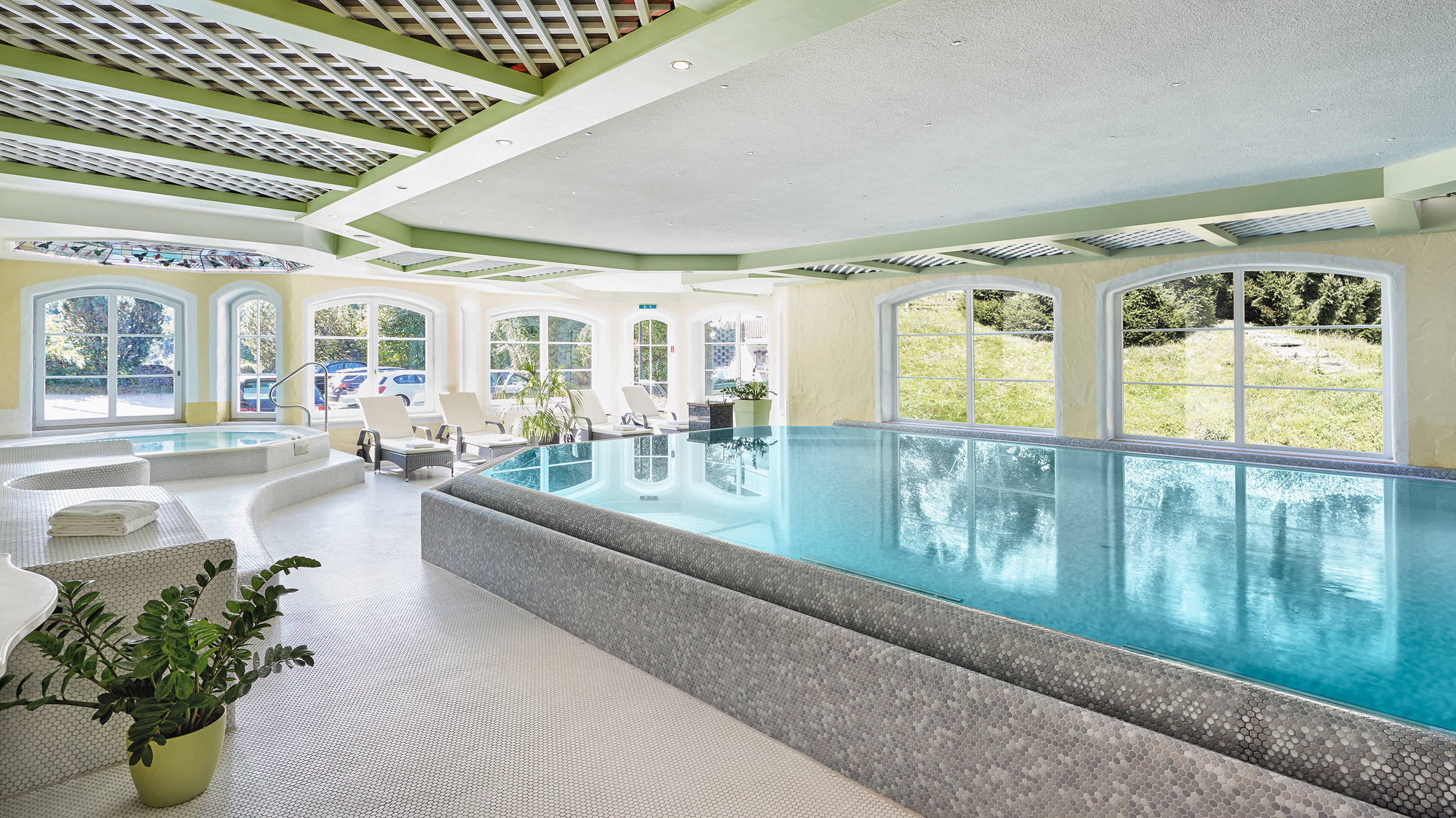 ---
Pictures of the Wellness area